---
Fall 2020 published week of October 19, 2020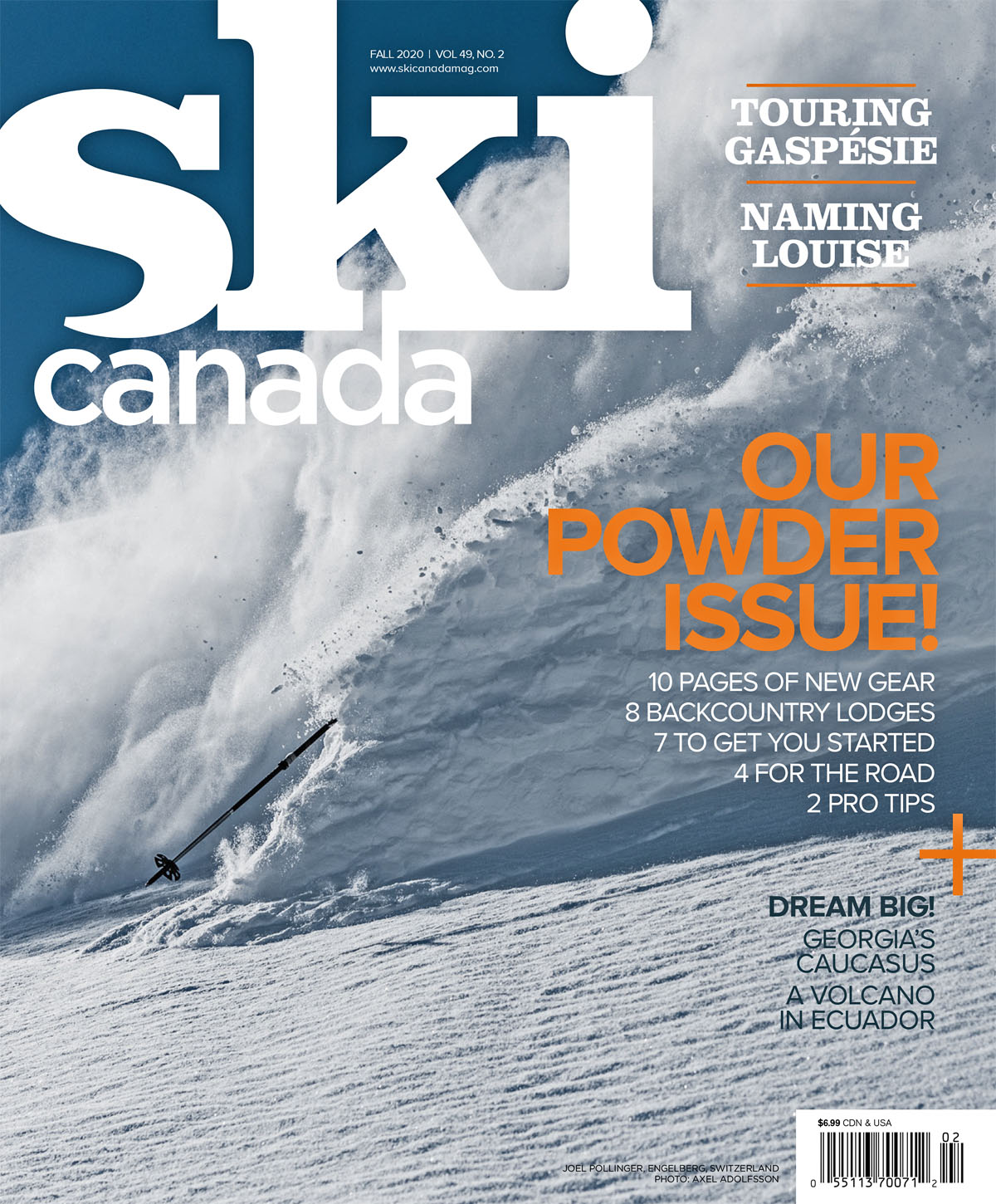 photo: AXEL ADOLFFSON * skier: Joel Pollinger * snow: Engleberg, Switzerland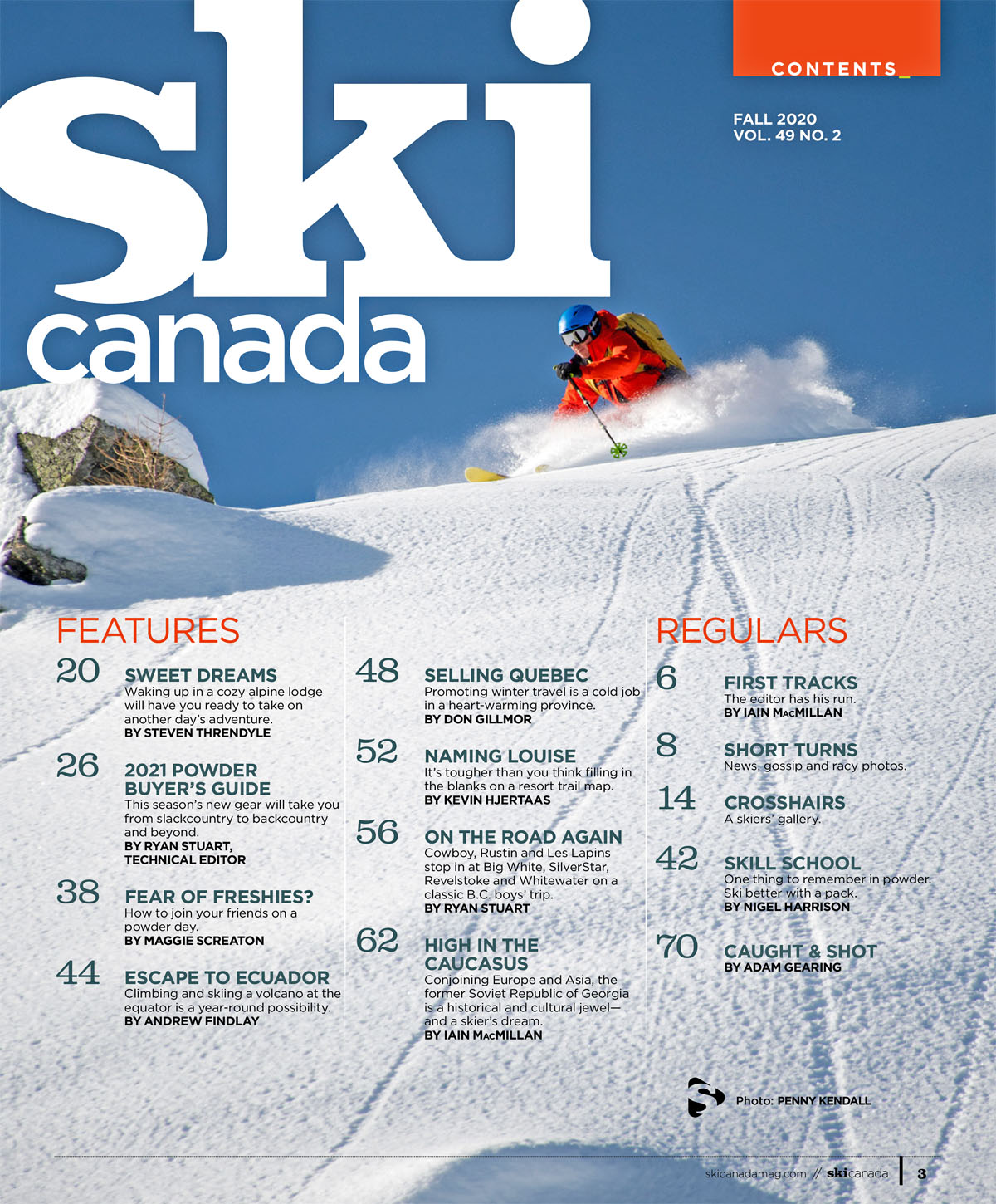 photo: PENNY KENDALL
Ski Canada Fall 2020 issue
Vol 49 #2
FEATURES
SWEET DREAMS
Waking up in a cozy alpine lodge will have you ready to take on another day's adventure.
BY STEVEN THRENDYLE
2021 POWDER BUYER'S GUIDE
This season's new gear will take you from slackcountry to backcountry and beyond.
BY RYAN STUART, TECHNICAL EDITOR
FEAR OF FRESHIES?
How to join your friends on a powder day.
BY MAGGIE SCREATON
ESCAPE TO ECUADOR
Climbing and skiing a volcano at the equator is a year-round possibility.
BY ANDREW FINDLAY
SELLING QUEBEC
Promoting winter travel is a cold job in a heart-warming province.
BY DON GILLMOR
NAMING LOUISE
It's tougher than you think filling in the blanks on a resort trail map.
BY KEVIN HJERTAAS
ON THE ROAD AGAIN
Cowboy, Rustin and Les Lapins stop in at Big White, SilverStar, Revelstoke and Whitewater on a classic B.C. boys' trip.
BY RYAN STUART
HIGH IN THE CAUCASUS
Conjoining Europe and Asia, the former Soviet Republic of Georgia is a historical and cultural jewel—and a skier's dream.
BY IAIN MacMILLAN
REGULARS
FIRST TRACKS 10 More Things to Worry About
The editor has his run.
BY IAIN MacMILLAN
SHORT TURNS
CROSSHAIRS
A skiers' gallery.
SKILL SCHOOL
One thing to remember in powder.
Ski better with a pack.
BY NIGEL HARRISON
CAUGHT & SHOT