Reading Time:
2
minutes
When heading into the wilds, make sure you carry first aid along with your snow safety equipment, and know how to use it all. Leave your plans with someone not heading out.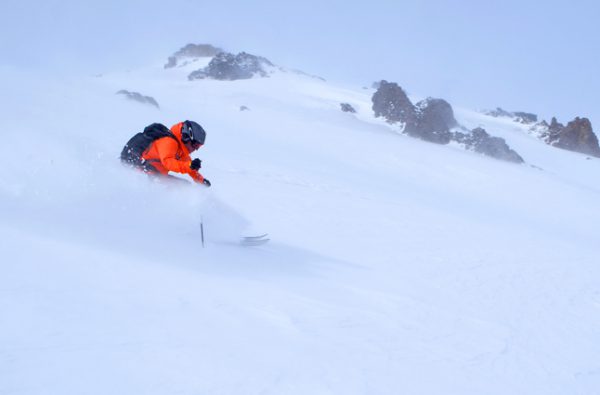 The best safety measure you can make in terms of skiing is to drop it down a few gears. If you like to ski at resorts in fifth, maybe use third in the backcountry. If you survive an accident, rescue could be a long time coming.
On a multi-day trip you'll be carrying a big, heavy backpack, but just your safety gear, water, lunch and extra layer can add up in a slackcountry airbag pack. The extra weight doesn't add to your enjoyment of skiing, but it can in large part be managed by efficient skiing.
Obviously, carrying a pack moves the centre of mass backwards. Your job is to maintain balance over the middle of the ski so it continues to turn.
To manage this shift in your centre of mass, bend a little more at the hips to rock the upper body forward until you feel yourself in the middle of the ski. It might seem as though your chin moves forward in front of your toes, but that's a good feeling. Experiment with this in a resort, with and without a backpack.
Remember, it's the backcountry, no one can see you. If the weather is nice, this is your big chance to finally ski naked.
Now, go ski powder. There is nothing more to be said.