Reading Time:
12
minutes
Powder Buyer's Guide 2021
Steep and Deep
When the snow won't stop, neither should you. Gear made for chest-deep blower starts with fat skis and ends with the clothing that keeps you warm and comfy no matter the weather.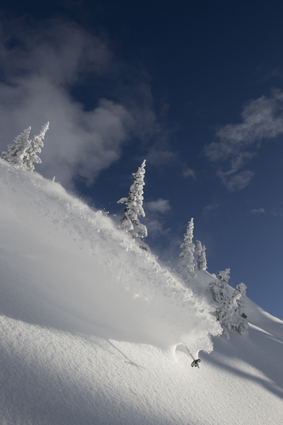 Whether you find it in the trees a few metres from the run or deep in the backcountry after a long skin up, there's nothing like the feeling of choking on a face full of blower. Even untracked, boot-top fluff produces joy that's hard to beat.
This is why we eagerly wake in the dark, drive for hours, and happily stand in the cold waiting for chairs to start spinning or slide one foot past the other uphill to earn our turns.
In Ski Canada's last issue, Buyer's Guide 2021, we focused on the new equipment that will take skiing inside or close to the resort to the next level. That included Freeride, a crossover category that often combines powder and backcountry. In this issue we dive even deeper into the gear that will help make those dream days better with our Powder Buyer's Guide.
In some ways, this gear is as much about safety as it is performance. The hunt for powder includes an elevated level of risk, even inside the confines of the resort. Slipping beyond the resort boundaries, whether it's literally on the other side of the ropes or miles from home, comes with dangers that include avalanches and hypothermia.
To stay safe and have fun requires the right mix of knowledge, experience and gear. We can help with the latter. Now go out and have fun getting the rest.
Ed. note: ski tests from Powder Buyer's Guide 2021 will post soon to Ski Test 2021
BIG TWINTIPS
The sticks of the trade for big-mountain skiers are wide, stiff skis with twintips. They're built to handle deep snow, steep lines, big air and charging through whatever else they find along the way. Several brands tweaked their big-mountain skis for this winter:


K2 Reckoner 122: To keep it loose and smeary, but also powerful and stable, K2 used a carbon lattice that progresses from wider at the tip and tail to tight underfoot.
Völkl Revolt 121: The biggest in Völkl's new progressive, twintip ski family, it brags interesting artwork and an athlete-driven design.
Dynastar M-Free 108: Lots of rocker, taper, a heavier weight and a 108mm waist give this ski more versatility than we traditionally see in this class.

FOR THE DOWN AND UP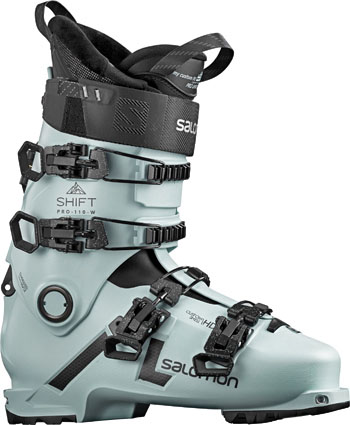 With four buckles, a powerstrap, a seamless liner and 130 flex, the Salomon Shift Pro gives up very little to be backcountry capable. The powerful boot includes a new 100mm last that's easy on without straying too far from snug and sensitive. Designed for splitting time between the resort and backcountry, it has tech fittings and a walk mode with 40 degrees of movement. Available in several flexes, including a women's 110, it's the resort-worthy boot ready for hot laps in the slackcountry. $799; salomon.com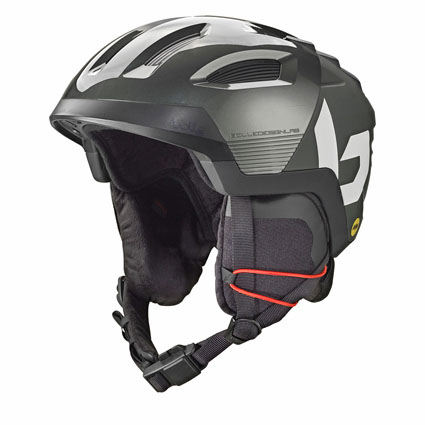 HELMET FOR HOT HEADS
Certification constrains the creative dreams of helmet designers. Rules dictate things like how big the holes in the protection can be. You don't want rocks and sticks poking through. That's why most helmets have tiny vent holes that barely allow a breeze in. Bollé gets around this in its new Ryft with spoilers that partially cover the vents, but still create huge openings in the fully certified brain bucket. The high-tech lid also has a Boa sizing system for customizing the fit, MIPS, a concussion-lessening technology that helps absorb rotational forces in a crash, and a goggle-retention system that doesn't require bare hands to manipulate. $350; bolle.com
A PACK TO KEEP SKIING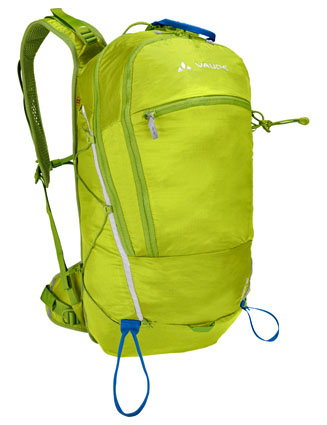 The Vaude Larice 18 is the pack for skiers who love the lunch hour because lift lines are shorter. Slip a hydration bladder inside, throw snacks in the stretch pockets on the shoulder harness, and an extra layer in the body. There's also a dedicated pocket for avalanche tools, a helmet holder, diagonal ski carry and a glove strap. It's even set up for a safety lighting system, so you can keep on going right past dinner. $140; vaude.ca
IN AND OUT PROTECTION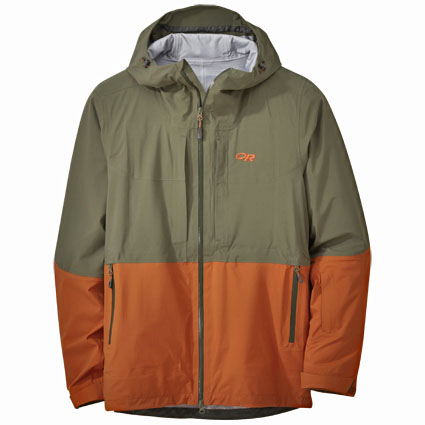 Outdoor Research's Carbide kit mixes backcountry features with frontcountry style. The company uses a light and slightly stretchy Pertex Shield waterproof and breathable membrane in the jacket and bib combo, and added just enough features to provide convenience without adding too much weight. Plenty of pockets and the bib has a front stash pocket, long vents and a beacon clip in one of the two side pockets. Jacket $399, bibs $379; outdoorresearch.com
MADE IN CANADA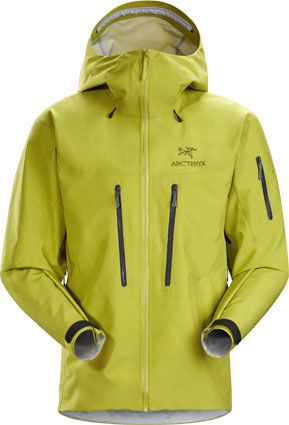 It takes Arc'teryx employees 198 operations at 28 different work stations at Arc'One, its manufacturing facility in New Westminster, B.C., to build the latest version of the Alpha SV shell ($950). Made for climbing, loved for skiing, the trimmer, longer Alpha SV shaved nearly half its weight from earlier models (400g) by upping its fabric to the most durable available and using Gore-Tex Pro to ensure waterproof breathability. arcteryx.com
COZY DIGITS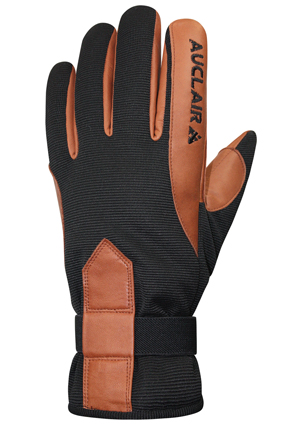 The Lillehammer ($65) will make you think Auclair inspired the expression "fits like a glove." Perfect for the skin up, a sunny run down, the cross-country trail, driving to the hill or even mountain biking, the Lillehammer's super comfy four-way stretch mesh shell, full leather double-patch palm and Thinsulate water-resistant insulation is a winning combo. auclairgloves.com
BRIGHT DAYS

The ultimate mountaineering Clifden sunglass ($275) combines Oakley's best in class prescriptionable lens technology in six colours and design engineering with lockable side shields and interchangeable protecting bridge-blocker. Even the integrated leash could win a design award. oakley.com
A WATCH IN NAME ONLY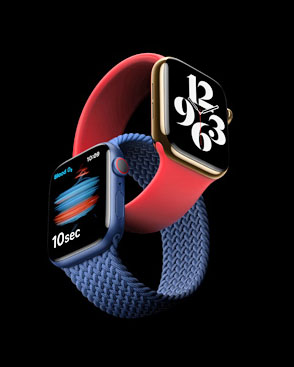 Even cooler than knowing your elevation gain and loss in real time is seeing how it affects your blood oxygen levels. Irregular heart rhythm? Perform an ECG on the spot. And that's only the start of the Apple Watch Series 6's new offers in its multi-faceted health apps. Compass and maps will tell you when to turn right or left by tones and vibration. It's also easier to read outdoors with a brighter always-on retinal display. A faster system performance, extended 5GHz Wi-Fi coverage, U1 chip and Ultra Wideband antennae beef up the Series 6, which also charges faster and has improved battery life. Your health guardian and workout partner can help protect your hearing, measure your sleep, low cardio fitness and menstrual cycle, as well as encourage proper hand washing. International emergency calling will ring bells, however, fall detection isn't intended for on-slope wipeouts—or après-ski. Series 6 from $529, SE from $369; apple.com/ca
MADE IN PERU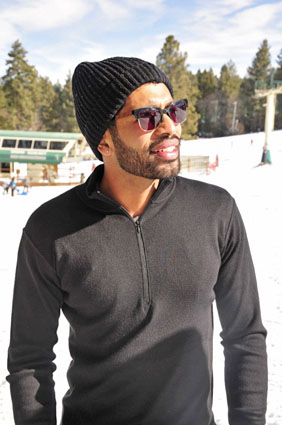 They're cuter than sheep and we hear their wool makes better baselayers. Alpaca wool, sustainably farmed in Peru by Arms of Andes, retains less moisture than merino, which means better breathability and a faster dry time; as well the biodegradable fibre is high-wicking and odour resistant. The slimming 230 Half-zip ($163) here, with helmet-compatible hood is just one piece in a plethora of skier-ready durable gear. armsofandes.com
FREERIDE AND FRAMELESS
Marker's answer to the Salomon and Atomic Shift binding is the Duke PT. Like the Shift, the Duke PT skis like a solid alpine binding, with a full wraparound toe and a magnesium heel. When the opportunity to skin up presents itself, the toe transforms—with a quick flip—into a tech-style touring binding, with pins at the toe. Unlike the Shift, most of the Duke's toe is removable, ditching 300 grams. And moving that weight to the static pack from the swinging ski offers a significant energy saving over time. For the heelpiece, Marker used the heel from its freeride bindings. Switching between downhill and uphill modes is simpler than with the Shift, but like its competitor, the downside to the Duke's versatility is weight. The DIN 12 version weighs 1.1 kg, and the 16 DIN version is even heavier. It's a lot of extra weight compared to a dedicated touring binding. But, especially for bigger skiers, the confidence, reliability and safety of adjustable true DIN retention on the down is hard to beat, even in the backcountry. From $900; marker.com
SUPERHERO BASELAYERS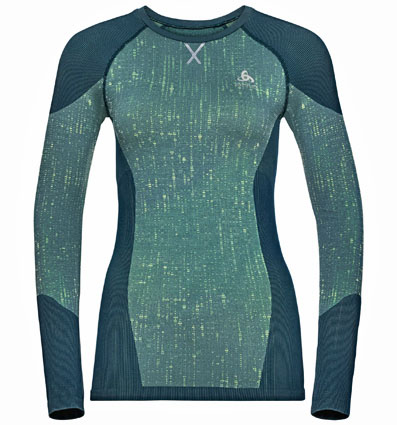 Slip into a set of the Odlo Performance Warm Blackcomb Base Layer top and bottom and it's hard not to feel like Superman. Not only does it fit snug, showing off our superhero, middle-aged bodies, it works as hard as the hero and looks as tough. Odlo is a Norwegian company with 70 years of clothing-making history. These new pieces mix polyester, polyamide and elastane in a stretchy, soft and warm fabric. It's body mapped, with extra insulation where it's needed and more wicking in sweaty zones. It seemed to adjust to our insulation needs, and even when soaked it continued insulating. Top $110, bottoms $100; odlo.com
APPROACHING THE ASCENT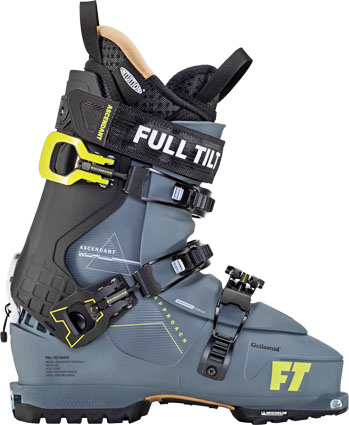 Full Tilt upgrades its touring-capable Ascendant boot with the Ascendant Approach. The new iteration adds a stiffer tongue and a 120 flex to an already descent-focused feel. On the uptrack it retains the 60-degree range of motion and a comfortable 102mm last. For lovers of Full Tilt's three-piece boot design, this is an opportunity to take it to the backcountry with more performance and comfort than before. $750; fulltiltboots.com
BACKCOUNTRY BUCKET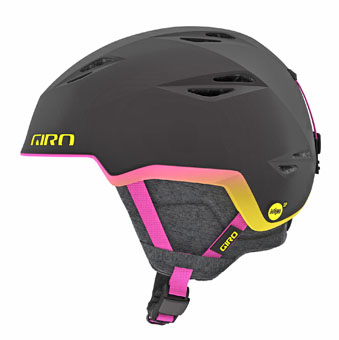 For many of us, hauling a helmet into the backcountry can seem cumbersome and sweaty, but maybe not with the Giro Grid MIPS and women's equivalent Envi MIPS. Designed specifically for ski touring, the helmets weigh a measly 400 grams and have a liner made from Polartec Power Grid. It's warm and wicking, pulling sweat away from hot zones so the head stays Goldilocks, even on warm spring climbs. It's one of the first backcountry-specific lids with MIPS technology, a system that absorbs crash energy to protect the skull. $360; giro.com
CANADIAN MADE FOR CANADIAN POWDER

Rounding out Vancouver-based G3's ski line is the new SLAYr. It's the widest and most freeride-oriented ski with a 114mm waist, polyurethane sidewalls, carbon construction and two sheets of Titanal. Like the rest of the company's line now, the SLAYr has magnets at the contact points near the tip and tail, which holds the skis together without brakes for bootpacking or walking from the parking lot. It's also lightweight for its width—1.5 kg per ski at 172 centimetres. This promises to be a powder-charging fun hog—and it's made in Canada! $1,149; genuineguidegear.com
PINNIPED FUSION
It's hard to make a truly waterproof ski glove and even harder to make one that retains dexterity. Sealskinz has the magic sauce in its Fusion Control, a new process that bonds the liner and outer shell to a waterproof membrane, creating a single material. The process improves breathability in a notoriously sweaty body part and eliminates the points where gloves typically leak. They come in a variety of styles, from light duty to a merino wool-lined, padded-leather work glove. The latter is the one we're most excited about. It promises to be the ultimate touring glove, with enough mobility for finicky ropes and pack straps, warmth for chilly descents and waterproof for slushy days. $???; sealskinzfusioncontrol.com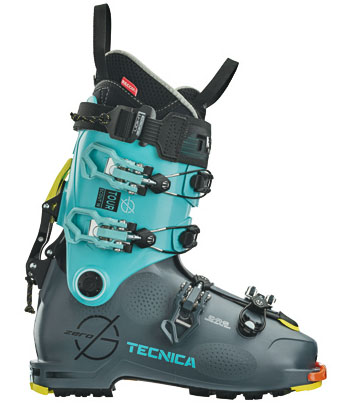 MATCHING FOOTWEAR
Tecnica's Zero G Tour Scout W offers women with backcountry experience a comfortable full-flex (55 degrees) and light (1,360g) trip uphill, followed by a solid (115 flex) ride back down. blizzard-tecnica.com
ALIEN WIND CHILD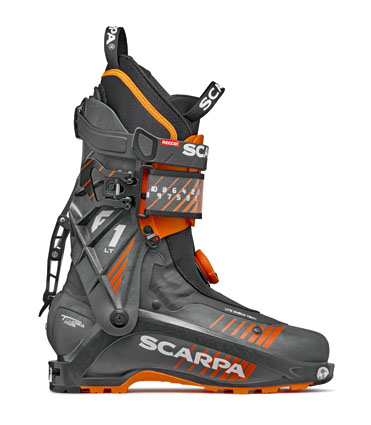 No, it's not three random words. It's the formula for Scarpa's new F1 LT boot, which lines up between the company's more descent-oriented Maestrale (a European wind) and its ski-mountaineering Alien. Carbon Grilamid shell material and milled-out shell trickle down from the Maestrale. The Boa lace system, oversized powerstrap top buckle, skeletal walk-ski lever and 72-degree range of movement come from the Alien. The result? It weighs in under a kilo with a 100 flex, putting the F1 LT in the sweetspot of lightweight, but with enough power to crush tricky terrain. $999; scarpa.com
GREEN FOR THE WHITE ROOM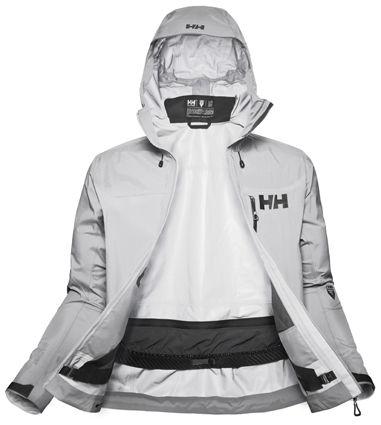 Helly Hansen's LIFA was one of the first warm-when-wet and wicking fabrics. The same fibres are now used to make one of the most eco-friendly waterproof-breathable jackets, the backcountry-focused Helly Hansen Odin Mountain Infinity Shell Jacket. The LIFA Infinity Pro material starts with LIFA fibres, which are naturally hydrophobic. On the outside of the jacket it deflects drops without the need to add the usual DWR coating. Helly used LIFA for the waterproof-breathable membrane, too, and the same water-hating and micro-porous attributes make it an ideal barrier without the need to use chemical solvents for breathability. It also requires less water in the dying process, reducing consumption by 75 per cent. Then Helly took all that goodness and sewed it into a soft, packable and protective jacket made for going up and staying protected in nasty conditions. $800; hellyhansen.com
SNOWPIT IN YOUR HAND
A tell-tale sign of an avalanche prone snowpack is a big shift in snow hardness, like a stiff block sitting on fluff. The thinner the soft layer the more dangerous the conditions. Seems simple, but identifying those thin layers can be tricky.
That's where the Avametrix AvyScanner steps in. Point the handheld device at the snow between your skis, press a button and a low-frequency radar beam penetrates two metres into the snowpack and bounces back to the device. An onboard computer processes the returning signal to identify the depth and densities of the various layers in the snowpack and then displays them on the touch screen, in format that looks much like a traditional snow profile. It all happens in seconds, making it a no-brainer to repeat throughout the day.
The AvyScanner also displays the route with GPS, measures slope angle and tracks weather conditions, all-important variables. Perhaps even more important, with a paired app, all the information can be easily shared and logged. avamatrix.com
POLE AS A TOOL
Most poles are just poles. The G3 Fixie is not one of them. It's loaded with backcountry friendly features, including an extended grip for skinning and hooks on the basket and handle for adjusting bindings and boots. $74; genuineguidegear.com
SECRET TO A GREAT FIT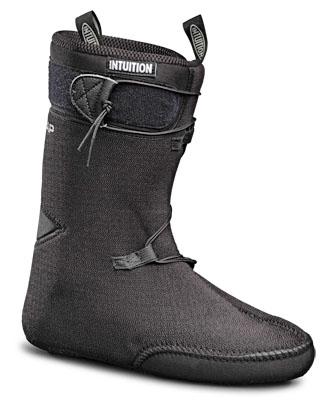 Whether your touring boots are new or old, the easiest way to get a perfect fit is with a better liner. The best ones are heat mouldable and Intuition has been making them longer than anyone. Several boot brands use them stock, but they're also available on their own. They're a good option if your shells are in good shape but your liners are packed out. The Canadian brand designed the Tour Wrap specifically for the rigours of the backcountry. It has an adjustable lace system and a softer section in the heel for striding. The rest of the liner is stiffer for downhill performance. It fits in most alpine touring and telemark boots, and with a little DIY heat the Tour Wrap will bring performance, comfort and warmth to your skiing. $234; intuitionliners.com
UPHILL STICKS

The Black Diamond Cirque focuses on uphill striding over downhill sliding. The combination of a paulownia wood core, two carbon sheets and a partial cap construction brings these skis in around 500 grams per ski. The Cirque comes in two models, 78 and 84mm underfoot. $930; blackdiamondequipment.com
GETTING COMPLICATED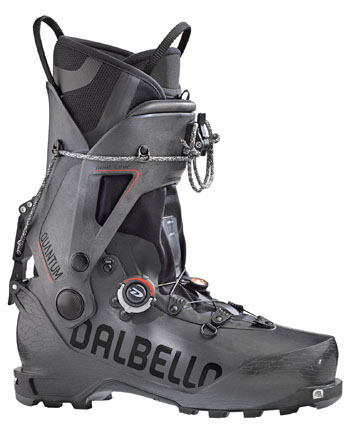 Dalbello's first true touring boot debuts several space age technologies that make it worthy of its name—the Quantum. The most noteworthy is a lower shell that's bonded from two pieces rather than the usual single mold, allowing the use of stiffer materials and the creation of a more contoured shape. All innovations are geared towards physics—the lightest of the three models weighs less than a kilogram. From $730; dalbello.it
THE UPHILL JACKET AND PANTS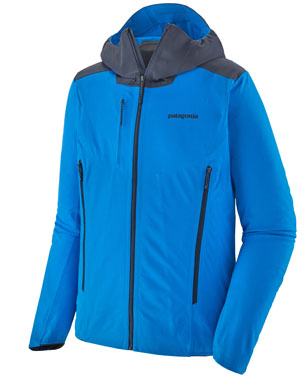 Move fast enough and not even the most breathable waterproof shell can keep up. When distance, speed and climbing are the focus, opt for a soft-shell jacket and pant, like the Patagonia Upstride kit. The recycled knit fabric deflects wind, stretches with long strides and its breathability won't slow you down. Jacket $375, pants $349; patagonia.com
FASTER SLIDING UPHILL
The Free Pro 2.0 Skin tracks its ancestors directly from Pomoca's ski-mountaineering race skins. It has the same GlidePro treatment that makes the racing skins so fast and smooth sliding, but in wider widths for more versatility. From $260; pomoca.com
WARMTH: BODY AND SOUL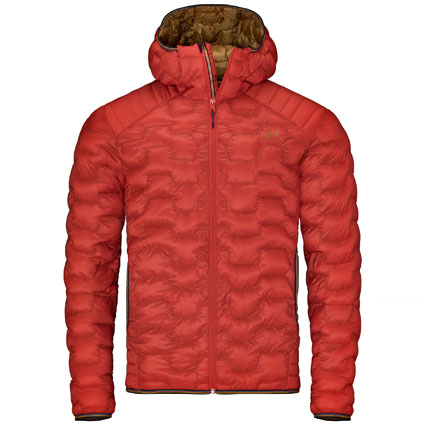 Any puffy jacket locks in body heat but the Elevenate Motion Hood also warms the eco-conscience. Designed using the combined experience of a freeride tour athlete and a mountain guide, Elevenate's co-founders, the insulating jacket uses Thermore Ecodown, a 100 per cent recycled, synthetic fibre that's broken into tufts to act and feel like down and feathers. The wind and water resistant outer shell is also recycled and coated in a PFC-free water repellant treatment. Styled to use as an outer layer or mid layer, it's built tough and trim and has a mountain-chic, wave-shaped baffle pattern. $330; elevenate.com
EASY SHOPPING, COVID-FRIENDLY
Dynafit is chucking decision-making out of the store and delivering backcountry skiing right to your door. The touring-focused brand is the first to sell ready-to-tour setups that include skis, bindings and skins online.
Seven Summits kits come in three packages: a lightweight and a slightly beefier version, and a kid-focused package. The skis are all in the 84 mm range and all three setups come ready to skin and ski, with bindings already mounted and skins cut to the skis.
We're disappointed there isn't a wider ski option, but can't deny the attraction to click and play. With shopping fears related to COVID and expected growth in backcountry skiing because of its naturally social-distanced nature, the timing couldn't be better. From $800; dynafit.com