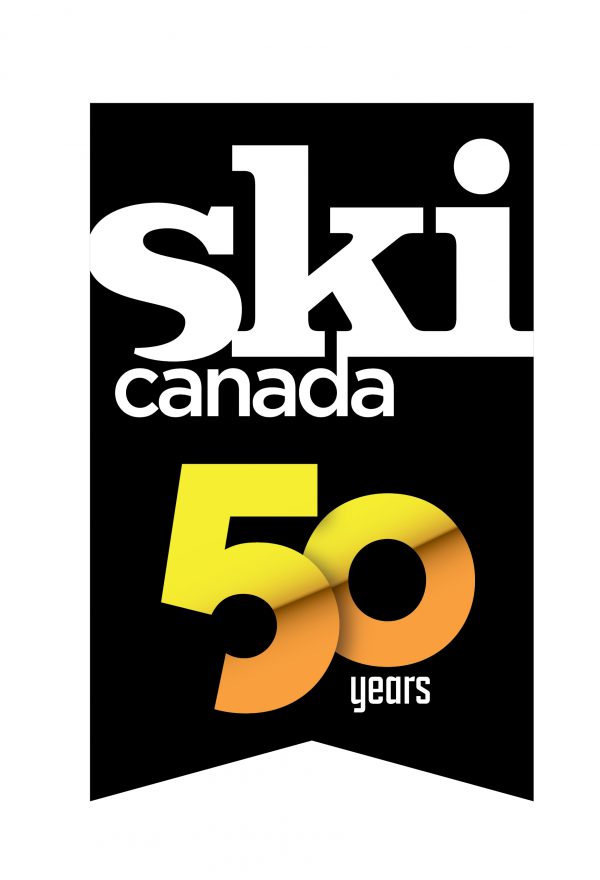 50 years of Ski Canada magazine
Ski Canada has been telling stories for 50 years and our 2021/22 publishing season promises plenty more to engage readers. With unprecedented pent-up demand, the ski and travel industries expect a roaring return to the world of skiing and Ski Canada will be ready to deliver that message. From what's in store in new gear to where to go play with it across the country, the U.S., the Alps and beyond. Ski Canada's mix of informative and entertaining stories, and award-winning photography, helps readers book a weekend or week away. Our tips teach more-confident turns and smarter backcountry experiences. In our anniversary year, a regular nostalgic look back at the best of skiing culminates with our special edition 50th Anniversary Issue.
IAIN MACMILLAN, editor
Departments Most Issues
First Tracks:

The editor skis madly off in all directions

Short Turns:

Pages and pages of news, gear, backcountry, real estate, gossip and plenty o' racy photos

Dr. John's ER

: medical advice for skiers
Road Trips: checking in on local ski areas

Gear & Gadgets

:

fashion, the best in gear, from helmets to gloves, eyewear to boot- warmers…and beyond

Style File

:

this ain't no old school ski school – tips on technique that will up your skiing ability
Plus: Humour, profiles and assorted alpine shenanigans
Crosshairs: Extend your dream time admiring the best of Ski Canada's award-winning photographers
**********************************************************************
Vol 50 #1: 2022 FALL ANNUAL BUYER'S GUIDE
published week of August 30, 2021
With most skiers saying they plan to emerge from the pandemic with a pent-up energy like never before, Ski Canada will be there to deliver the newest and best ideas about what's in shops this autumn. Our first issue of the season is always full of worthy distractions from the best of alpine skis put to the test on-slope, to fashion and accessories as well as some dream-worthy plans for where to ski this winter.
Also in this issue:
The cost of skiing: is our favourite sport really more expensive?
Who's better: Lake Louise or Marmot Basin?
The Best of Switzerland, a post-Covid planner
Will we ever see another major resort development in Canada?
A look back: Our cranky old bugger asks "Was skiing more fun back in the day?"
****************************************************************************************
Vol 50 #2 – Fall 2021 (Oct./Nov.)
published week of Oct. 25, 2021
HIGHLIGHTS
Ski Canada's popular Powder Issue is back! From gear to destinations to tips
Christmas in the Kootenays: two cat-skiing families choose powder as their present
Sharing your backyard: Canadian skiers get defensive about their secret stashes
Private powder at Callaghan Lodge
Backcountry in Huntsville, Ontario
Revelstoke at its best
Back to Tremblant
Adventure psychology and backcountry decisions
A history of grooming
From the Alps to Asia Canada joins more than 20 other Club Med villages
A look back: Our cranky old bugger on getting schooled in ski culture
**********************************************************************************
Vol 50 #3 – December/January 2022
50th Anniversary Special Issue!
publishes week of Dec. 6, 2021
Ian Merringer takes a nostalgic look back at the highlights and humour of Ski Canada's first half a century
Tales of a cat-ski guide at Castle Mountain
A return to Quebec's Eastern Townships
A bros trip to Sun Peaks
A day in Zillertal, Austria
Another at Alps d'Huez, France
So much Gatineau
A look back: Our cranky old bugger asks "Where's my 25-year-old body?"
On-slope Tips to Ski Betterment
***********************************************************************************
Vol 50 #4 – Winter 2022 (Feb./March)
publishes week of January 31, 2022
Your Olympics Primer: who, where and what to watch
From Syrian refugee to ski instructor
Borders are open and it's back to Utah
A look back: Our cranky old bugger on the history of chalets and cabins
Talking with North Shore Dawn Patrol, Dave Butler and whatever happened to Peter Chrzanowski?
Rescuing Mt Baldy (and before things went sideways)
The world's largest ski resort: Trois Vallées
*************************************************************************************************
Your news and comments are always welcome.
Ski Canada makes editorial access for snowsports content a priority. Here are a few opportunities to bring your message to our 100,000+ readers within the editorial pages of the magazine.
Your Ski Canada editorial contacts:
Iain MacMillan, editor … mac@skicanadamag.com
Ryan Stuart, technical editor … ryan@skicanadamag.com
Meet Some of Our Writers and Photographers
Ski Canada is noted for editorial excellence. Our writers and photographers are among the best in alpine snowsports media. Here's a sample of just a few:
Ryan Stuart is Ski Canada's technical editor and Ski Canada Test analyst. Based at the foot of Mount Washington Alpine Resort, he's been testing skis, boots, accessories and apparel for more than 10 years. His bylines appear regularly in various other ski and outdoor Canadian and American magazines. Ryan's east-west background – his family moved from Toronto to Calgary when he was 15 – gives him a unique perspective on testing skis and other gear.
One of the most experienced après-skiers in Toronto's M6R postal code, Adam Bisby has never really learnt what to do with his poles on a chairlift. He has nevertheless authored scores of snowy stories for The Globe and Mail and Toronto Star newspapers —his coverage of dachshund dogsledding won an Ontario Tourism Award — and after many years, he's starting to get the hang of Ski Canada, too.
Former editor in chief of Fall Line Skiing in the U.K., Leslie Woit has had no home base for years but chooses to travel the world in search of the perfect ski destination for a host of magazines and newspapers including Ski Canada.
Steven Threndyle published his first story in Ski Canada in 1987 about flunking the Level II exam. He can write better than he skis. He loves backcountry powder, hates gates, and believes that every skier should turn a non-skier onto the sport. He lives in Kelowna, B.C., with his snowboarding wife, son, and daughter. He is eternally grateful for the fact that his son does not play hockey, so he can go skiing on Saturdays.
Ryan Creary is an editorial & commercial mountain sports photographer based out of Canmore, AB. Originally from the maritimes, he has spent the last 11 years working as a professional photographer and living in the Canadian Rockies. Ryan's work has appeared on numerous covers and been used by many of the top clients in the industry. Ryan is recognized for his soulful action sport photos and his unique ski culture imagery. His website and blog can be viewed at ryancreary.com.
Ian Merringer is a freelance writer based in Toronto. His favourite part of Toronto is Pearson Airport, where planes often leave for runways near mountains. The former magazine editor (Rapid, Canoeroots, Adventure Kayak) has won National Magazine Awards, has a rolled-up BA in journalism and writes often for The Globe and Mail.
Photographer John Schwirtlich grew up skiing at the Chicopee Ski Club in Kitchener, Ontario. Like many before him John migrated west landing first in Whistler before putting down firm roots at Mike Wiegele Helicopter Skiing in 2002. John has been the full-time staff photographer at Wiegele's for 20 years now but still hopes to play hockey for the Toronto Maple Leafs. www.johnschwirtlich.com
Ski Canada's instruction editor Nigel Harrison has managed to avoid anything resembling meaningful work for all but one year of his existence on planet earth, during which as he described was "the worst year of my life." Harrison worked as a pig feeder and pheasant plucker on a large hunting estate in Yorkshire, England, until being shot by a drunk Italian. Harrison has since led countless skiing, climbing and walking tours around the world, and particularly enjoys mixing his hobbies with adventurous, uncomfortable travel and unintentionally dangerous modes of transport. He now improves Ski Canada readers' lives by writing ski tips and occasionally deniable stories. Harrison's travel company www.canadianstaycations.com leads skiers across the country and far beyond.
Growing up in Israel's Jerusalem Hills, Guy Fattal calls Whistler home but his photography continues to take him to the most exceptional places in the world. Documenting and working with some of the greatest ski athletes and brands around the globe., Fattal aims to share the beauty and vastness of nature with a strong inspiration from natural light. www.guyfattal.com
Like so many in the ski industry, Ron Betts is a self-diagnosed sufferer of Peter Pan syndrome. His inability to face growing up has led to a string of recreational pursuits that somehow masquerade as work. As a long-time lead guide at Mike Wiegele Helicopter Skiing, Ron also has his Level III CSIA instructor and has been a contributor to Ski Canada since 2012. He is currently the Technical Director at Sun Peaks Resort. Ron and his wife Lora live in Kamloops, where they share their home with a very spoiled chocolate lab named Tama. A selection of his work can be viewed at https://www.clippings.me/users/ronbetts
A self-identified ski bum, Kevin Hjertaas had a short, unremarkable career as a ski patroller and a stint as a middling professional skier. He was a passable ski coach for a time and surprisingly still maintains his ski guide certification with the ACMG. Kevin writes about skiing and mountaineering from Banff where he lives with his wife and daughter.
George Koch has travelled to war zones as well as ski hills in preparing the thousands of articles he's written over his 20-year career. He holds an MA in journalism, was a recipient of a National Magazine Award and continues to write for numerous publications besides Ski Canada.
The author of four books — including a collection of short stories, a travel memoir, and two novels — Oakland Ross has a long history as a foreign correspondent in Latin America, Africa, and the Middle East. Along the way, he has skied on four continents — five, if you include the indoor ski hill at the Mall of the Emirates in Dubai. He now lives in Toronto.
Originally from Montreal, Eric Berger moved to Whistler in the fall of 1986 after studying photography at the CEGEP Du Vieux Montréal. It was in Whistler that he combined his love of photography with his passion for skiing and snowboarding to create a successful career as an action sports photographer. He was a Senior Contributing Photographer with Transworld Snowboarding Magazine for twelve years and continues to work with numerous action-sports publications and high profile clients worldwide. From the beginning, Eric's eye has been drawn to raw wilderness as the backdrop of his success. Delivering action poised on the edge of consequence, his images are at once daunting and inspiring. At home in the backcountry and remote locations, his visual merging of high-risk sport, alpine topography and evocative composition have given him a signature look and international respect.
From Gothenburg, Sweden, Martin Söderqvist has been working as a professional photographer since 2003. Fuelled by his love for Big Mountain skiing, Söderqvist's photos have been published on the covers of numerous international magazines and in advertising across the globe. Martin lives to challenge himself creatively, something that along with hard work has taken him to the top of ski photography.
Henry Georgi is a commercial and editorial photographer based in Fernie, B.C. An icon in Canadian ski photography, Georgi has been a regular contributor to Ski Canada since 1986. In addition to ski photography Henry also regularly shoots industrial and corporate work. Food photography is also a new love, one he would definitely like to explore more.
Chris Christie is a Freelance Photographer based in Squamish, B.C, a gateway to mountain adventure. The positive energy that the mountains evoke in a person was an inspiration for Chris to share his explorations through photography. It also opens all his senses to the environment and enriches the experience looking for that creative angle. His work has been published in many industry leading publications and commercial clients worldwide. www.christie-images.com
Ski Canada's technical-editor (ret), and former director of the Canadian Ski Instructor's Alliance (Western Region), Martin Olson of Golden, B.C., literally wrote the book on ski instruction in Canada. Martin has passed and failed countless ski instructors and has worked in ski teaching for more than 30 years. He bought his first pair of Gresvig Powder Kings in 1964.