In the current issue:
published week of February 4, 2019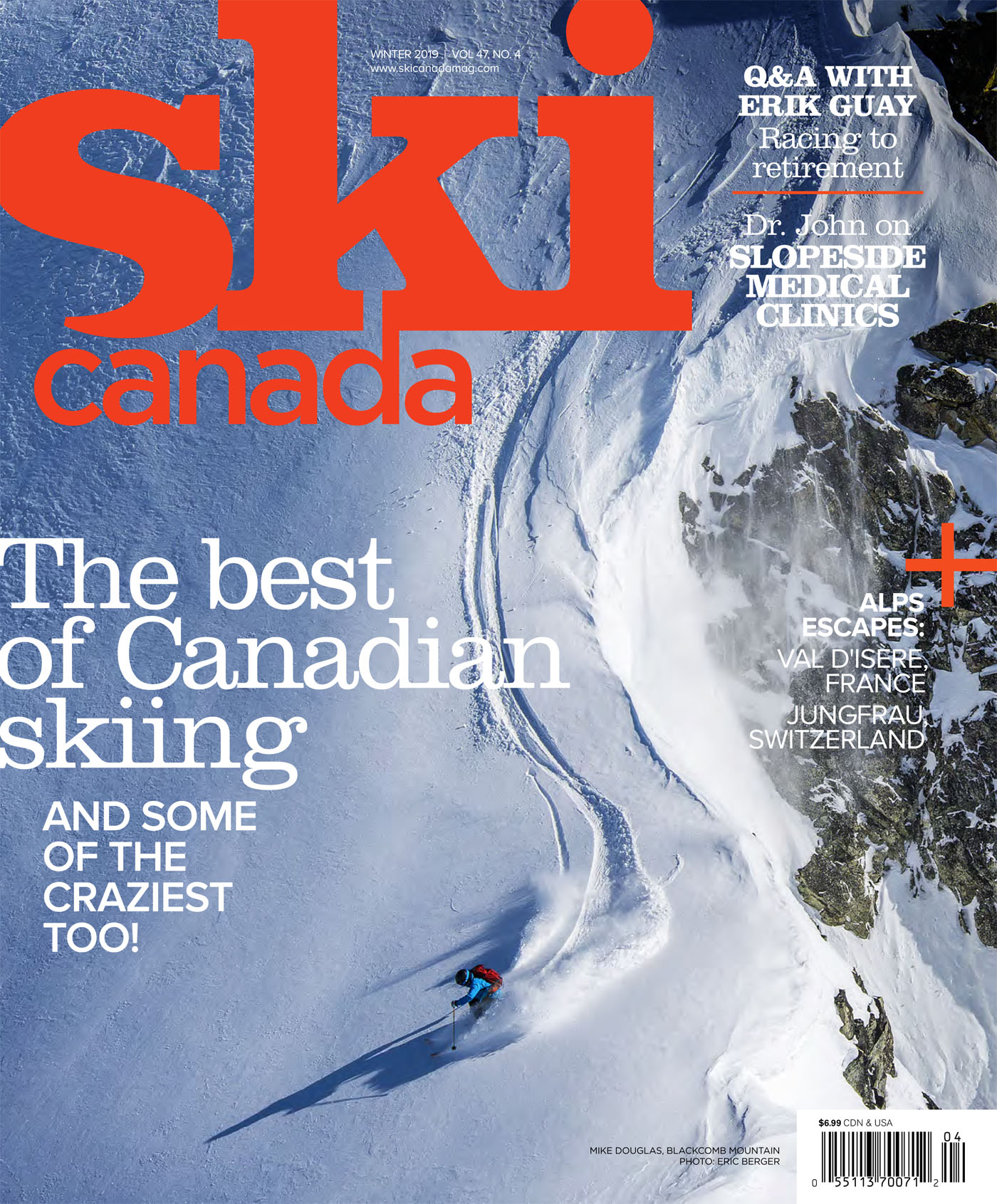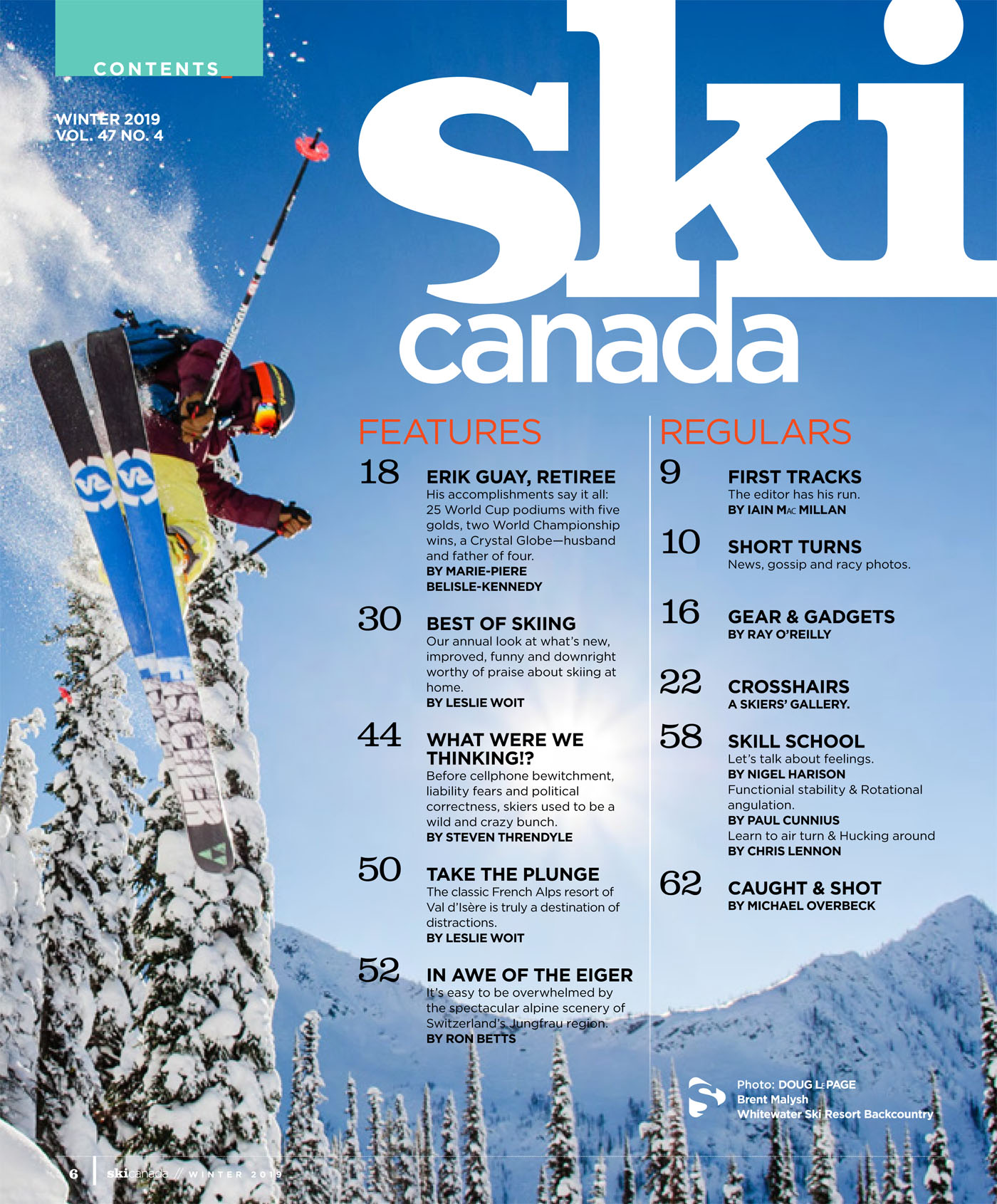 WINTER 2019 issue
VOL. 47 NO. 4
FEATURES
ERIK GUAY, RETIREE
His accomplishments say it all: 25 World Cup podiums with five golds, two World Championship wins, a Crystal Globe—husband and father of four.
by MARIE-PIERE BELISLE-KENNEDY
BEST OF SKIING
Our annual look at what's new, improved, funny and downright worthy of praise about skiing at home.
by LESLIE WOIT
WHAT WERE WE THINKING!?
Before cellphone bewitchment, liability fears and political correctness, skiers used to be a wild and crazy bunch.
by STEVEN THRENDYLE
TAKE THE PLUNGE
The classic French Alps resort of Val d'Isère is truly a destination of distractions.
by LESLIE WOIT
IN AWE OF THE EIGER
It's easy to be overwhelmed by the spectacular alpine scenery of Switzerland's Jungfrau region.
by RON BETTS
REGULARS
FIRST TRACKS The editor has his run. by IAIN MacMILLAN
SHORT TURNS
GEAR & GADGETS by RAY O'REILLY
CROSSHAIRS A skiers' gallery.
SKILL SCHOOL Let's talk about feelings. by NIGEL HARRISON
Functional stability & Rotational angulation. by PAUL CUNNIUS
Learn to air turn & Hucking around by CHRIS LENNON
CAUGHT & SHOT by MICHAEL OVERBECK