In the current issue:
published week of November 13, 2017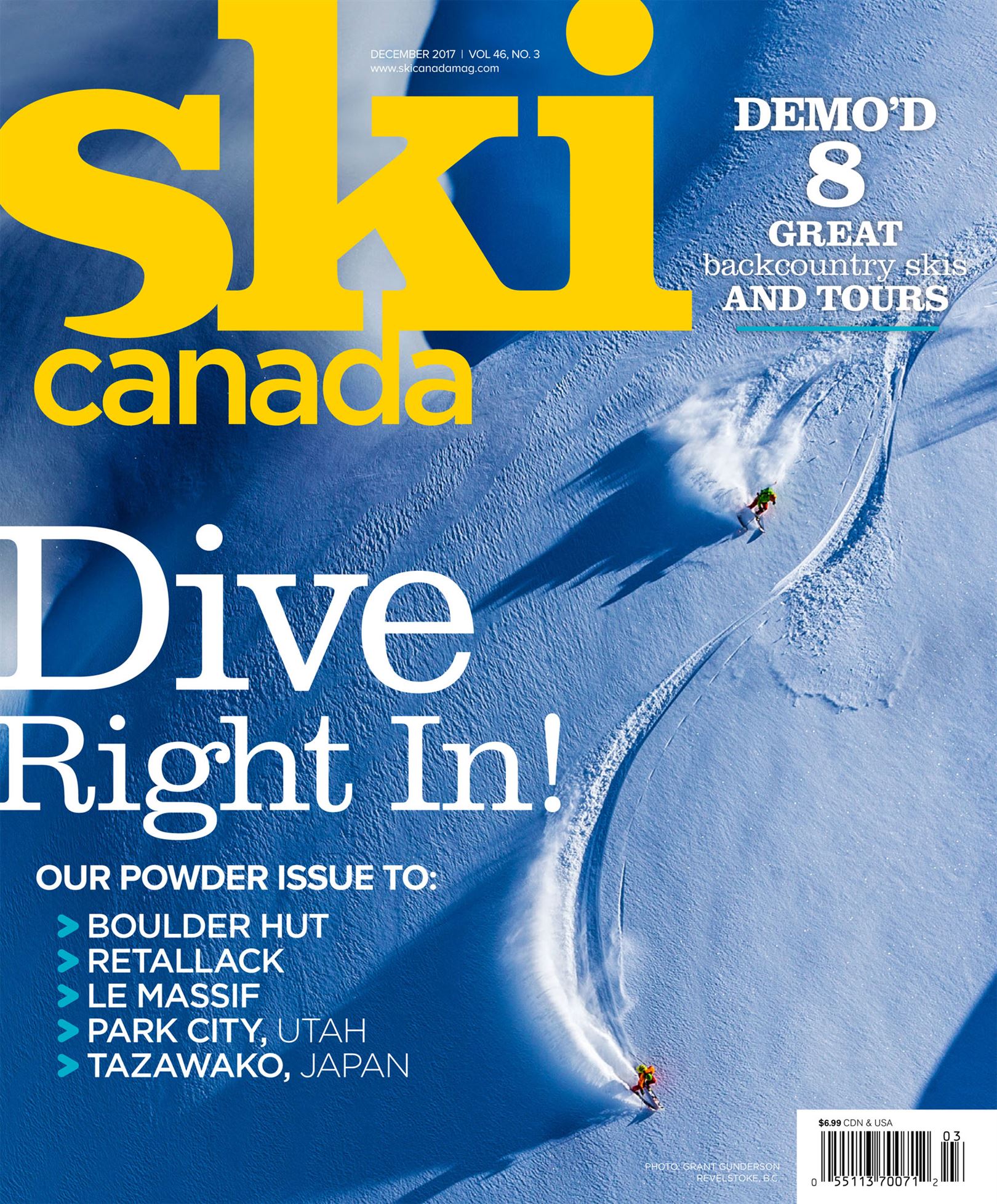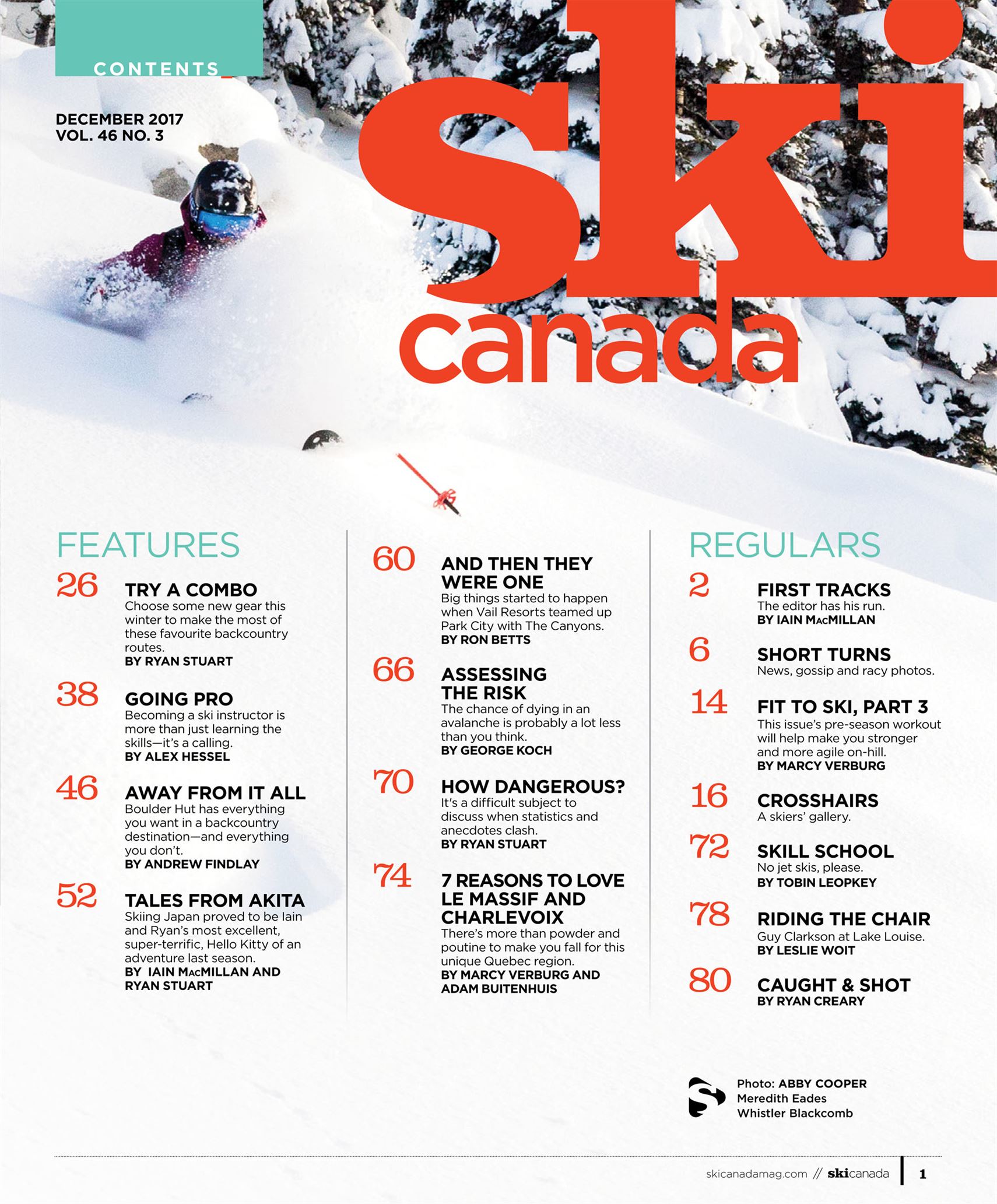 FEATURES
TEST 2018 – Backcountry: TRY A COMBO * K2 Wayback 88 * Elan Ibex 94 Carbon * Volkl VTA 98 * Raccoon Grizzly 116
Choose some new gear this winter to make the most of these favourite backcountry routes. By RYAN STUART
GOING PRO
Becoming a ski instructor is more than just learning the skills—it's a calling. By ALEX HESSEL
AWAY FROM IT ALL
Boulder Hut has everything you want in a backcountry destination—and everything you don't. By ANDREW FINDLAY
TALES FROM AKITA
Skiing Japan proved to be Iain and Ryan's most excellent, super-terrific, Hello Kitty of an adventure last season. By IAIN MacMILLAN & RYAN STUART
AND THEN THEY WERE ONE
Big things started to happen when Vail Resorts teamed up Park City with The Canyons. By RON BETTS
ASSESSING THE RISK
The chance of dying in an avalanche is probably a lot less than you think. By GEORGE KOCH
HOW DANGEROUS?
It's a difficult subject to discuss when statistics and anecdotes clash. By RYAN STUART
7 REASONS TO LOVE LE MASSIF AND CHARLEVOIX
There's more than powder and poutine to make you fall for this unique Quebec region. By MARCY VERBURG & ADAM BUITENHUIS
REGULARS
FIRST TRACKS Retallack snowcats By IAIN MacMILLAN
SHORT TURNS News, gossip and racy photos.
* The Long Wait is Over for Marmot Basin's Tres Hombres
FIT TO SKI, PART 3 This issue's pre-season workout will help make you stronger and more agile on-hill. By MARCY VERBURG
CROSSHAIRS A skiers' gallery.
SKILL SCHOOL No jet skis, please. By TOBIN LEOPKEY
RIDING THE CHAIR Guy Clarkson at Lake Louise. By LESLIE WOIT
CAUGHT & SHOT By RYAN CREARY