In the current issue:
published week of January 29, 2018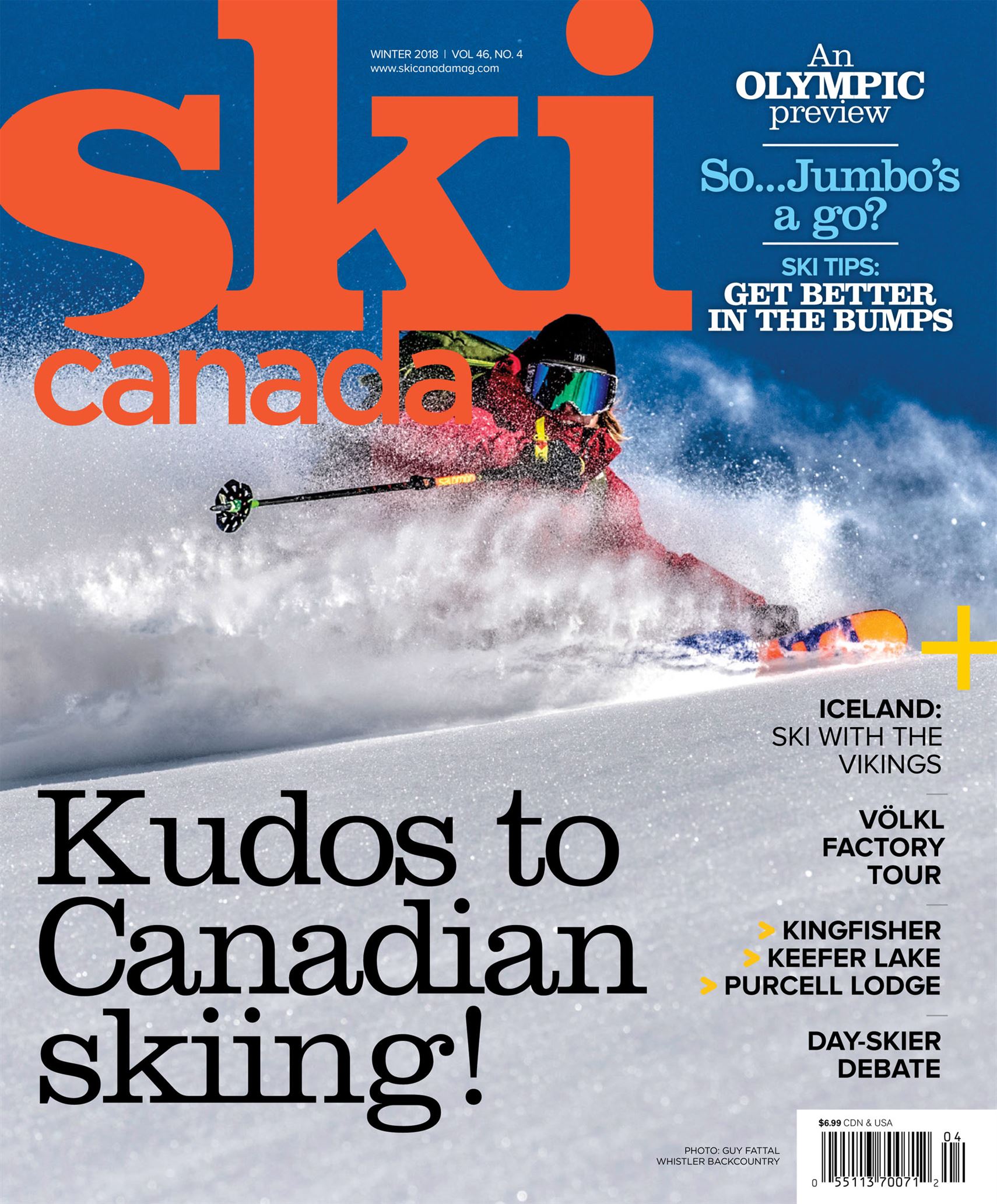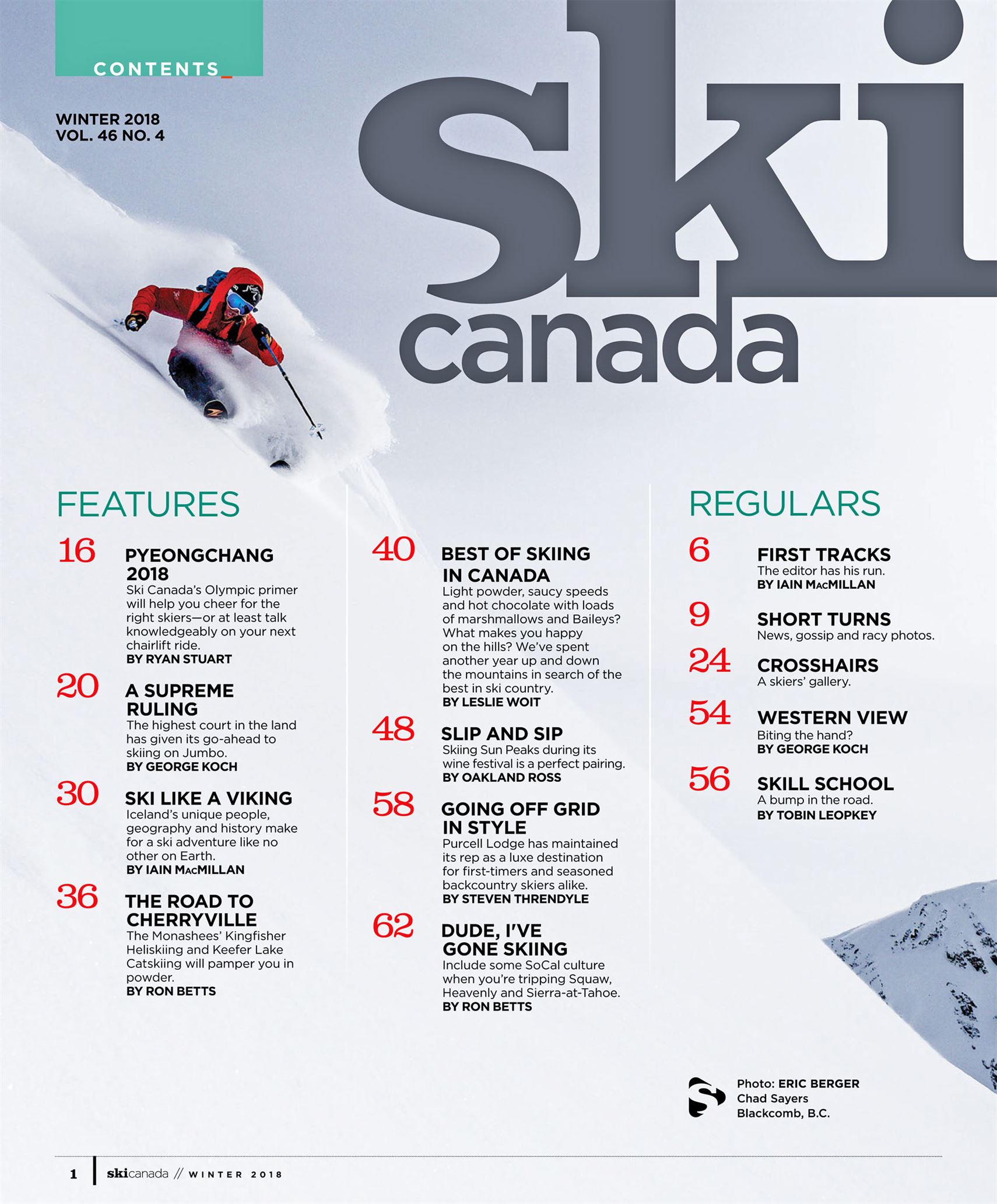 WINTER 2018 issue
FEATURES
PYEONGCHANG 2018 Ski Canada's Olympic primer will help you cheer for the right skiers—or at least talk knowledgeably on your next chairlift ride. by RYAN STUART
A SUPREME RULING The highest court in the land has given its go-ahead to skiing on Jumbo. by GEORGE KOCH
SKI LIKE A VIKING Iceland's unique people, geography and history make for a ski adventure like no other on Earth. by IAIN MacMILLAN
THE ROAD TO CHERRYVILLE The Monashees' Kingfisher Heliskiing and Keefer Lake Catskiing will pamper you in powder. by RON BETTS
BEST OF SKIING IN CANADA Light powder, saucy speeds and hot chocolate with loads of marshmallows and Baileys? What makes you happy on the hills? We've spent another year up and down the mountains in search of the best in ski country. by LESLIE WOIT
SLIP AND SIP Skiing Sun Peaks during its wine festival is a perfect pairing. by OAKLAND ROSS
GOING OFF GRID IN STYLE Purcell Lodge has maintained its rep as a luxe destination for first-timers and seasoned backcountry skiers alike. by STEVEN THRENDYLE
DUDE, I'VE GONE SKIING Include some SoCal culture when you're tripping Squaw, Heavenly and Sierra-at-Tahoe. by RON BETTS
REGULARS
FIRST TRACKS If It Ain't Broke, Tweak It – Volkl Mantra M5 by IAIN MacMILLAN
SHORT TURNS Eddie the Eagle * Riding the chair with Aksel * Losing It On-Hill * News from Québec * Gear & Gadgets
CROSSHAIRS A skiers' gallery.
WESTERN VIEW Biting the hand? by GEORGE KOCH
SKILL SCHOOL A bump in the road. by TOBIN LEOPKEY