Reading Time:
2
minutes
Fall 2019 issue published week of October 7, 2019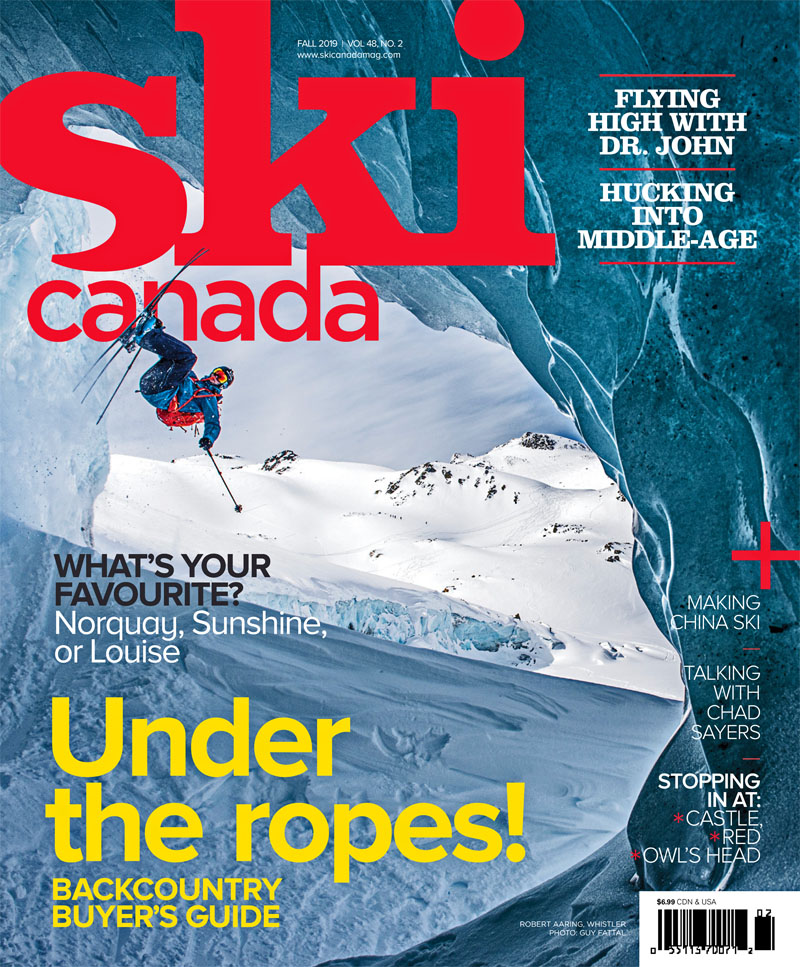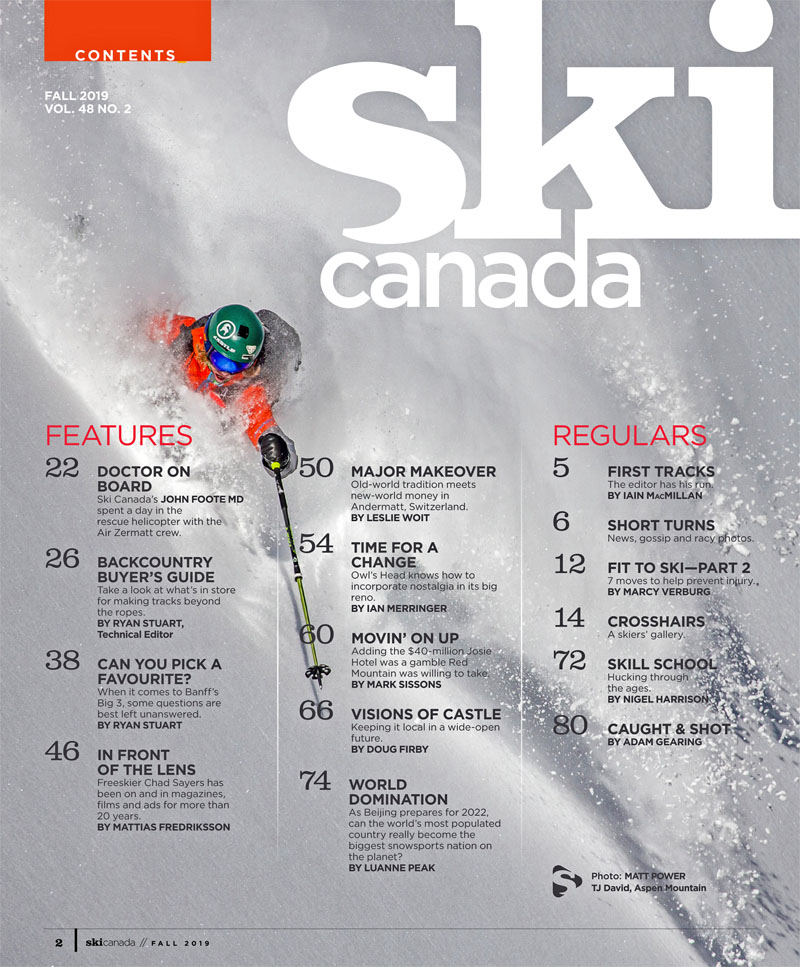 Fall 2019 issue
Vol 48 No 2
FEATURES
DOCTOR ON BOARD
Ski Canada's JOHN FOOTE MD spent a day in the rescue helicopter with the Air Zermatt crew.
BACKCOUNTRY BUYER'S GUIDE Take a look at what's in store for making tracks beyond the ropes.
BY RYAN STUART, Technical Editor
CAN YOU PICK A FAVOURITE?
When it comes to Banff's Big 3, some questions are best left unanswered.
BY RYAN STUART
IN FRONT OF THE LENS
Freeskier Chad Sayers has been on and in magazines, films and ads for more than 20 years.
BY MATTIAS FREDRIKSSON
MAJOR MAKEOVER
Old-world tradition meets new-world money in Andermatt, Switzerland.
BY LESLIE WOIT
TIME FOR A CHANGE
Owl's Head knows how to incorporate nostalgia in its big reno.
BY IAN MERRINGER
MOVIN' ON UP
Adding the $40-million Josie Hotel was a gamble Red Mountain was willing to take.
BY MARK SISSONS
VISIONS OF CASTLE
Keeping it local in a wide-open future.
BY DOUG FIRBY
WORLD DOMINATION
As Beijing prepares for 2022, can the world's most populated country really become the biggest snowsports nation on the planet?
BY LUANNE PEAK
REGULARS
FIRST TRACKS Jane the Virgin
BY IAIN MacMILLAN
SHORT TURNS
FIT TO SKI—PART 2 7 moves to help prevent injury.
BY MARCY VERBURG
CROSSHAIRS A skiers' gallery.
SKILL SCHOOL Hucking through the ages.
BY NIGEL HARRISON
CAUGHT & SHOT