Reading Time:
3
minutes
A Century of Ski Racing
What's your most memorable moment in Canadian ski racing history? Would it be one of Canada's Olympic podiums? Cheering on the Crazy Canucks as they beat the Europeans on their home turf for the first time? Perhaps the highs of seeing the younger generation win World Cup Globes? There are countless highlights and that's why Canada is planning to celebrate big for this 100-year milestone.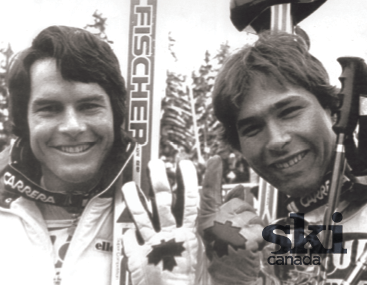 It all officially began on December 20, 1920, when the Canadian Amateur Ski Association (CASA) was launched to represent national skiing athletes on the world stage. Team Canada's alpine, para-alpine and ski cross racers later joined forces under the umbrella of one organization known today as Alpine Canada Alpin (ACA).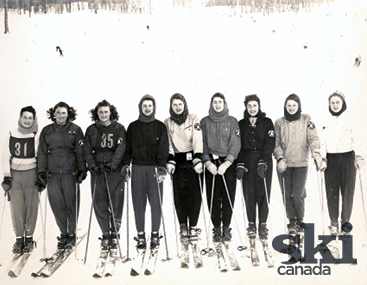 The 100-year festivities will continue over the next two ski seasons, beginning with galas to be held this fall in Toronto on November 6 and in Montreal November 7. Revered skier and MC of these galas, 13-year national team speed skier vet Kelly Vanderbeek, shared with us why she wanted to take part in these events.
"When I look back, I don't see podiums, crashes, struggles or triumphs," says Vanderbeek. "I see the community that lifted me when I fell, the people who propelled me forward…100 years means celebrating the community that is Alpine Canada and about the pulse of those years with perseverance and courage."
These special gatherings will feature many alumni like Nancy Greene Raine, Ken Read and Erik Guay, who will be honoured for his contributions throughout his career. Current members from ski cross, para-alpine and the technical and speed alpine teams will also be present. The Audi 2019 Canadian Ski Racing Awards by Helly Hansen will also be unveiled, to commemorate both grassroots and performance clubs.
Alpine Canada's CEO Vania Grandi is proud to have also been a young ski racer alongside her sister Astrid and brother, four-time Olympian and Hall of Famer Thomas Grandi. "To me ski racing just means so much, it has always brought so much excitement. There is no better feeling than the adrenaline of being in those starting gates. For the 100th year, we really want to help people re-create those joyful family moments on the hill with the role models who inspired them. We are inviting all Canadians and the international ski community to join us in these celebrations."
Supporters in Western Canada will also get the chance to be a part of the festivities closer to home, either at the Lake Louise Alpine or Nakiska Ski Cross World Cup special supporter events, or in Whistler to crown its 10-year anniversary of hosting the Olympic Games with a special dinner.
As part of the fundraising efforts for the next generation of skiers, there will also be unique items auctioned off online, hand-made by the alumni, such as art by Patrick Biggs, furniture, group dinner at home or ski experiences with each. Memorabilia will be available to commemorate the 100th, with a limited edition of vintage-inspired apparel sold on the website.
For more info on these events, 100 years of results, highlights and more distracting ski trivia, see alpinecanada.org.