Reading Time:
4
minutes
Backcountry Gear 2020 pt 2
EXPEDITION
The essence of backcountry skiing is exploring. It's wandering up a valley to see where it will go, crossing mountain ranges to get to the other side, and climbing mountains because, well, they're there. The distances are often far and the vertical gain is often high. Weight, breathability and anything else that will save energy trumps all else.
What do you call a female ibex?

The Ibex family is Elan's backcountry ski collection. This winter a nanny joins the herd: the women's Ibex 84W Carbon. A wood core with carbon rods gives it the same mountain-climbing abilities as the billies and a similar weight, just over 1,200 grams. A carbon topsheet adds torsional rigidity without making the ski too stiff. Like its namesake, it can go just about anywhere in comfort. Oh, and in this case a female ibex is called a ripper. $650; elanskis.com

Four for the tour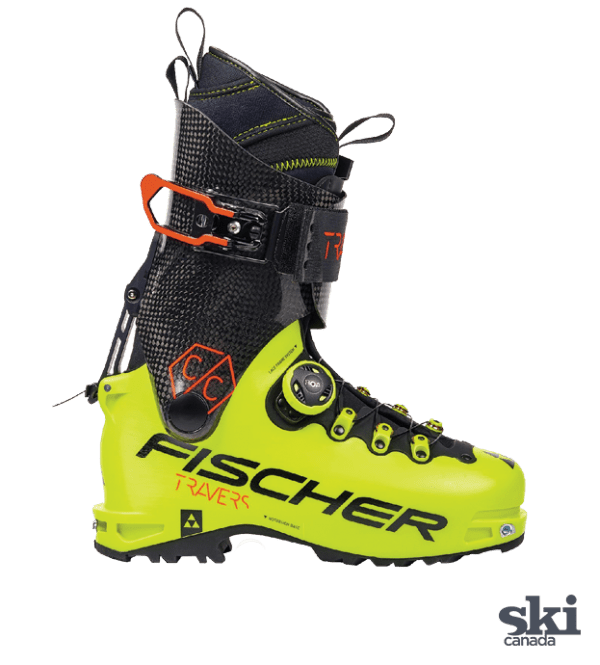 Fischer's Travers family of boots grows to four for this winter. All share the same basic features, including a single high buckle integrated into a power strap, a BOA cable-lace system across the forefoot and 100mm last. Where they diverge is in construction. The lightest is the CC with a full carbon upper cuff. The CS has a little less carbon. The GR uses Grilamid, a lightweight plastic, and comes in a women's version. And finally the TS is the most value-oriented with just plastic. From $700; fischersport.com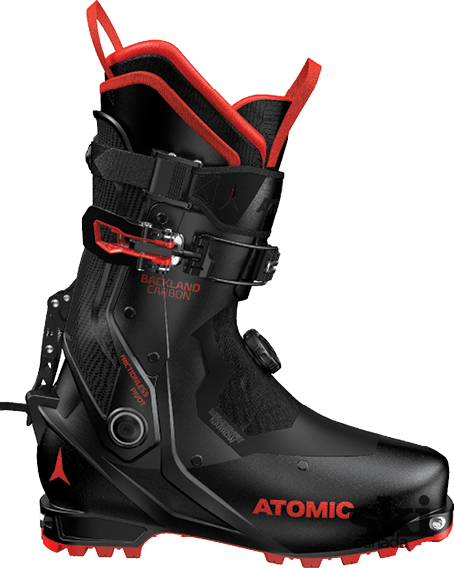 Less is more
To make the lightest, best-skiing Backland touring boot yet, Atomic started with less. Instead of building a shell and then whittling away what it could, on the new Backland Carbon Atomic did the opposite. It made the thinnest Grilamid and carbon shell possible and then added materials to beef up key spots. In place of a buckle, there's a BOA closure on the forefoot. Crank the dial and narrow cables snug the foot, pulling it into the heel pocket. An upper buckle, power strap and higher upper cuff burl up the boot for better downhill performance. It's also possible to adjust the positioning of the walk mechanism to change the forward angle of the boot to make it more aggressive. On the way up, the liner wicks moisture away from the foot (it's washable!), and there's 74 degrees of movement for easy walking. Weight: 1kg. $899; atomic.com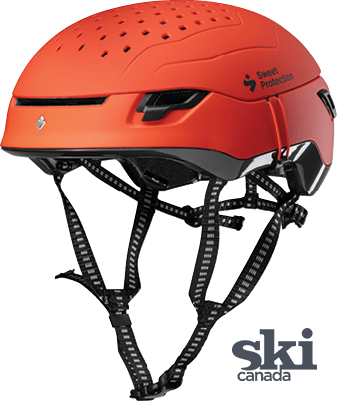 Up and down protection
As one of the few helmets certified for climbing and skiing, the Sweet Protection Ascender is ideal for the unique rigours of ski mountaineering—climbing mountains and skiing back down them. You'll need to bring your own beanie as a liner, but it has 105 vents to keep you cool when the pressure's on. $200; sweetprotection.com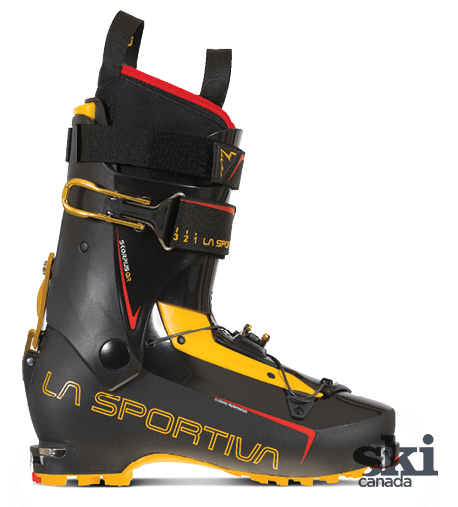 A boot for the up
Whether it's skinning up your local to stay in shape or citizen class in a skimo race, La Sportiva's Skorpius CR is the boot for the job. The carbon reinforced Grilamid boot weighs in at a barely noticeable kilo, and is compatible with just about any touring binding. $799; lasportiva.com
Maple leafs and magnets


Magnets are awesome. They harvest energy in electric cars. Keep lists in place on the fridge. And now hold skis together on the bootpack. Hidden in the base of the G3 FINDr ski, in three waist widths: 102, 94 and 86, right at the contact point at tip and tail, are magnets. Slap the skis together and they stay that way. That matters with brakeless touring bindings. (Normally they scissor when shouldered or require ski straps. No more.) Vancouver-based G3 also tweaked the construction on the FINDr, a do-it-all backcountry tool, moving the production of the ski to Quebec and adding a Canadian-cut, sustainably-harvested aspen wood core. We hope to see more magnets and more Canada in G3s and other companies' skis soon. From $979; genuineguidegear.com



Pocket skins
The aptly named G3 Minimist skins pack at about half the size as some lightweight skins. A combination of low-bulk materials, tapered tip and tail system, and carbon inserts to prevent snow creep make them 30 per cent lighter, too. From $199; genuineguidegear.com