Reading Time:
7
minutes
As Beijing prepares for 2022, can the world's most populated country really become the biggest snowsports nation on the planet?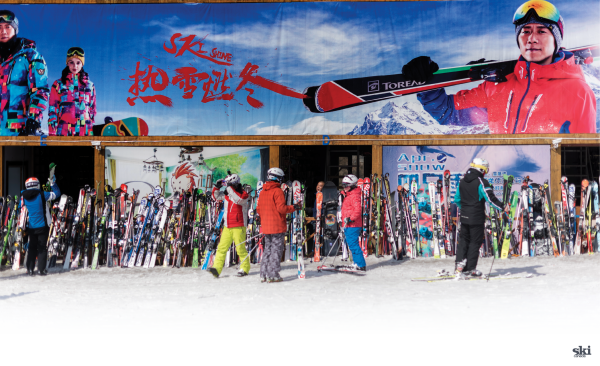 For the Winter Olympic Games, host China is pulling out all the stops to ensure it's on the top step of the podium, with a nation of keen skiers and snowboarders for support. And it seems its efforts are paying off.
Skiing in China hit a significant milestone during the 2018-19 winter, with resorts in the Chongli district, close to Zhangjiakou city, recording more than one-million lift passes sold, the first of the country's ski areas to ever do so. Since it was announced that Beijing would host the 2022 Winter Olympics, China has supercharged its ski industry to maximize the chance of its athletes being on the podium in three year's time.
It began in 2016 when China's National Development and Reform Commission revealed plans worth an estimated CDN$280 billion to build hundreds of new ski resorts ahead of the Games. There are now 742 ski areas in the country, the majority of which are located in the centre and east of the country. This is 81 per cent more than there were five years ago, according to the 2018 China Ski Industry White Paper. The report estimates the value of the winter-sports industry in China will be worth one-trillion yuan ($190 billion) by 2025.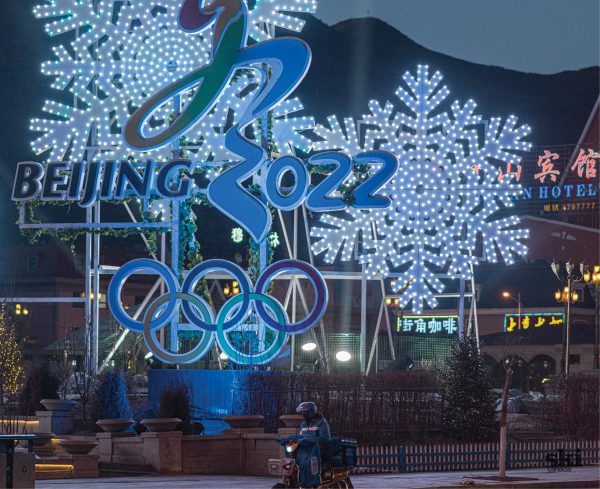 The Chongli district, in the northern Hebei province, is home to seven individual resorts and is one of the country's most developed ski areas. Its advanced infrastructure has led to it being chosen to host many of the Olympic snowsport events, having already hosted 13 International Ski Federation (FIS) competitions, including the World Cup snowboard halfpipe and the ski moguls.
The first ski fields in the district opened in 1996, attracting just a few thousand people each winter. By 2003, visitor numbers had grown to 40,000 after Wanlong, the area's largest resort, became the first official ski resort to open. Just six years later, the total number of visitors grew to 200,000 and since then numbers have continued to soar.
Officials reported that 1.07-million lift passes were sold during the 101-day 2018-19 ski season across the resorts in Chongli. It's the first ski region in the country to surpass the one-million mark—one of many milestones the country hopes to hit before 2022.
When it was announced that Beijing would be the next host of the Games, following PyeongChang, South Korea, in 2018, Liu Peng, president of the Chinese Olympic Committee, projected that the country would have 300-million winter-sport enthusiasts by the time the Olympics began—making China the biggest skiing nation on the planet.

As one of the leading winter-sports countries in the world, Canada has a role to play in aiding China's development on the slopes. Indeed, a growing number of Canadian experts and instructors have been heading to China to help supply the demand from the local population to learn to ski.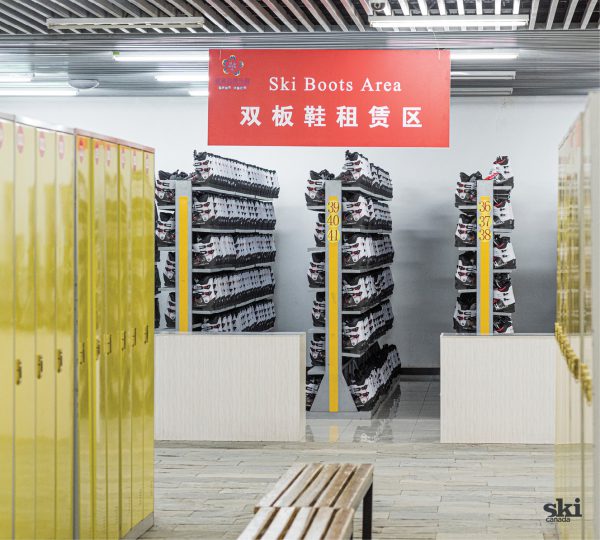 Ski Canada's instruction editor Tobin Leopkey, CSIA IV and co-founder of Section 8 Snowsport Institute based in Courtenay, B.C., visited last March to exchange teaching ideas and help to train instructors. "It was a real pleasure working with students over there," says Leopkey. "Even with the slower pace of having to communicate through a translator, everyone I met was so determined and keen to improve. They have a real appetite for mastering skills."
This hunger to become a snowsports powerhouse is echoed by another Ski Canada instruction editor, Paul Cunnius, CSIA IV from Banff, who has visited a number of Chinese ski resorts over the last two winters. "There is an unquenchable thirst for anything and everything skiing. The Chinese want the best to learn from and they are looking to the outside skiing world to do so," says Cunnius.
Reports suggest that only 22 per cent of first-time skiers in China try the sport again as many perceive it to be too dangerous. It's thought better instructors will help entice more skiers back to the slopes. Since the 300-million objective was set, calls by both the government and public for quality ski resorts and facilities has been on the rise.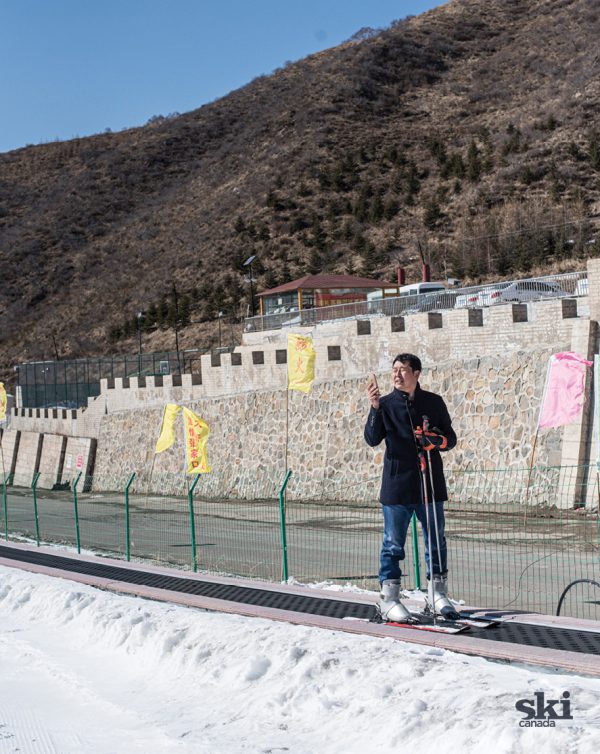 "The industry is growing at an incredible pace," says Cunnius. "With each trip comes a visible difference in the amount of development and construction going on." A lot of this development has taken shape in the form of artificial slopes, which don't rely on the weather, with now more than 100 indoor, dry or simulator venues open.
In September 2018 plans were revealed to build the world's largest indoor ski resort in Shanghai. Once complete Wintastar Shanghai will cover a whopping 227,000 square metres, with a ski slope itself spanning 90,000 of those. Wintastar steals the title from the Harbin Wanda Indoor Ski and Winter Sports Resort, which opened in July 2017 near China's northern border with Russia and spans 80,000 square metres.
In August 2018 another state-of-the-art artificial ski slope opened a six hours' drive from Beijing, which is set to provide training facilities for the Chinese snowboard team during the summer months.
"The ski terrain is quite similar to many of the mid-sized resorts you find in Canada," says Cunnius of China's 600-plus natural ski resorts. "There's a majority of intermediate runs with a smaller selection of beginner and then expert."
Leopkey, who visited two resorts in the Chongli area, agrees: "If you like carving on pristine groomers then you'll love skiing in this part of China. Temperatures are cold and dry, making for very consistent "hero snow" that's easy to ski. It's almost surreal as the hillsides are brown and dry, lined with white strips of perfect corduroy snaking its way down the mountainside."
Over the past 12 months the relationship between Canada and China has made global headlines after two Canadian citizens, Michael Kovrig and Michael Spavor, were arrested allegedly for espionage and harshly imprisoned in solitary confinement by Chinese officials, given no access to lawyers or family and almost no consular contact. The two were taken into Chinese custody in what has been widely seen as a retaliation against Canada's honouring of an arrest warrant by the U.S. of Huawei's CFO Meng Wanzhou in December 2018. While she fights extradition, Wanzhou has been under night-time house arrest in one of her two palatial multi-million-dollar homes in Vancouver.
The ski industry has not been left unaffected by the turbulent relationship between the two nations. Marmot Basin near Jasper has temporarily suspended its partnership with Sun Mountain in Yabuli, the country's largest ski resort in the northeastern province of Heilongjiang, which is home to 123 other resorts.
"The Chinese skiing push is very ambitious," says Colin Borrow, snowsports director at Marmot Basin. Borrow has travelled to China twice to share ideas, knowledge and expertise, as well as to promote skiing in Canada to the Chinese market. But it appears China has its sights set primarily on gold, rather than encouraging the public to take up the sport both at home and overseas.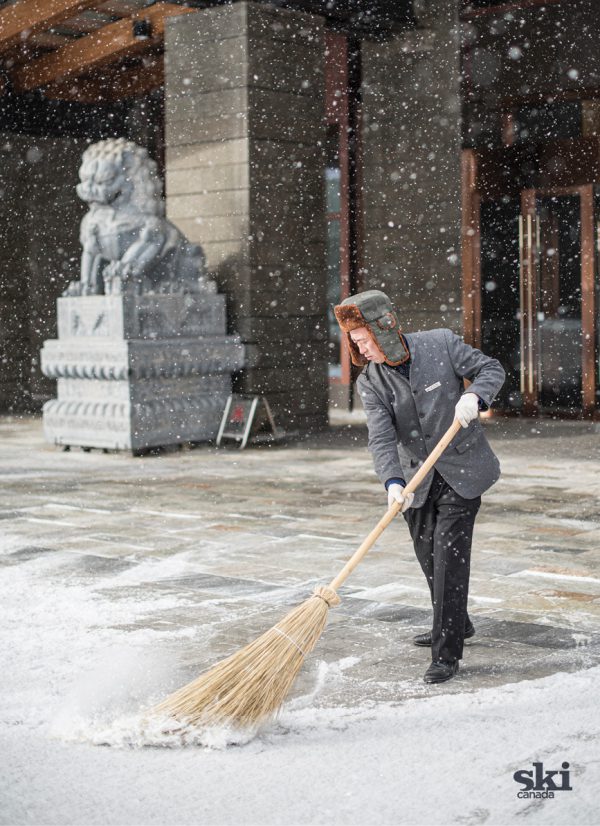 "On both my trips and dealings from Marmot Basin, I have gathered that athlete development is a big focus, compared to Marmot Basin where we are more focused on developing recreational skiers and snowboarders and sustained visits," says Borrow.
At the 2018 Olympics in PyeongChang, the Chinese team finished 16th overall and took home nine medals (one gold, six silver and two bronze), 30 medals behind winners Norway and 20 behind the Canadian team, which finished 3rd overall.
With just two full winter seasons to go until the spotlight turns to Beijing, China has some way to go if it wants to take the crowning glory on home soil and become the largest skiing nation on the planet. But with a lightning speed of growth, impressive levels of investment and an undeniable thirst to succeed, as Cunnius puts it, "If any nation could achieve this status, it would be China."
CHINA BY NUMBERS
742: number of ski resorts in China
2022: the year Beijing will host the Winter Olympic Games and Winter Paralympics
9: medals won at the last Winter Olympics
$281,000,000,000: total investment to develop ski resorts
2,113,000: total number of active skiers or snowboarders last year
300,000,000: projected number of skiers by 2022
(Source: Laurent Vanat, author, International Report on Snow and Mountain Tourism.)
HEAD FOR THE HILLS
Heilongjiang is home to 124 resorts in total. China's northernmost province, which borders Russia, is by far the most developed ski destination. It's home to 460-vertical-metre Sun Mountain Yabuli, which is the country's biggest individual resort with 35 km of pistes, as well as the world's largest indoor ski resort, Harbin Wanda, spanning 80,000 square metres in a shopping mall.
Hebei Chongli, in Hebei province, is the first ski area to hit one-million skiers in a season. This province in the north and east of China has a number of well-facilitated resorts, with Wanlong being the biggest. Three hours' drive from Beijing, the resort has already hosted a number of international FIS competitions ahead of the 2022 Winter Games.
Xinjiang in China's remote western region has 60 individual resorts, including the Silk Road, which is the most popular with 9 lifts and close to 600m vertical descent. Sitting close to the border with Kazakhstan, the skiing here is more traditional and there are claims that this province is where skiing was invented, with 10,000-year-old Stone Age cave paintings depicting hunters using skis to stalk their prey—which would predate those found in Norway.