---
published week of November 12, 2018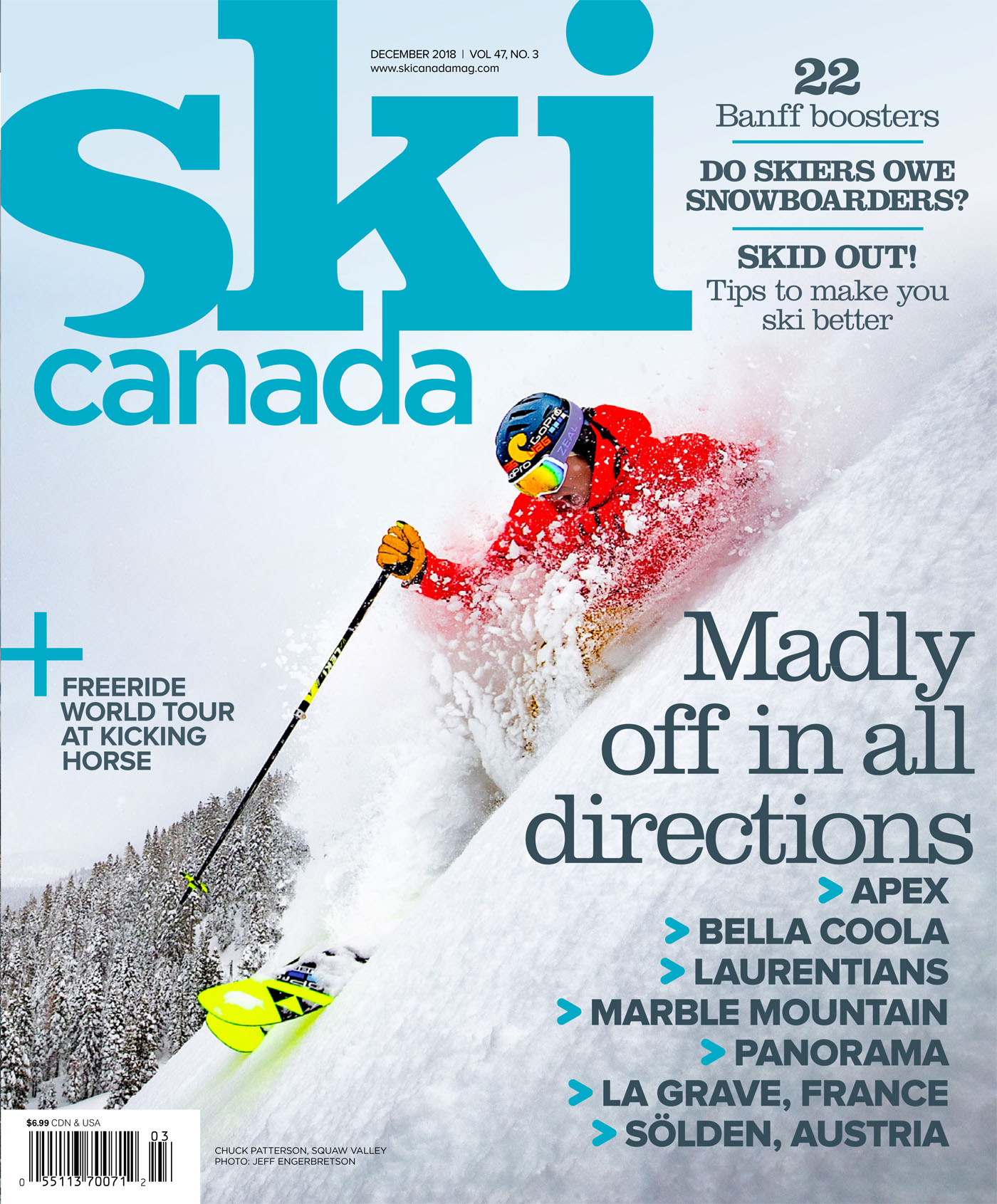 photo: JEFF ENGERBRETSON * skier: Chuck Patterson * snow: Squaw Valley CA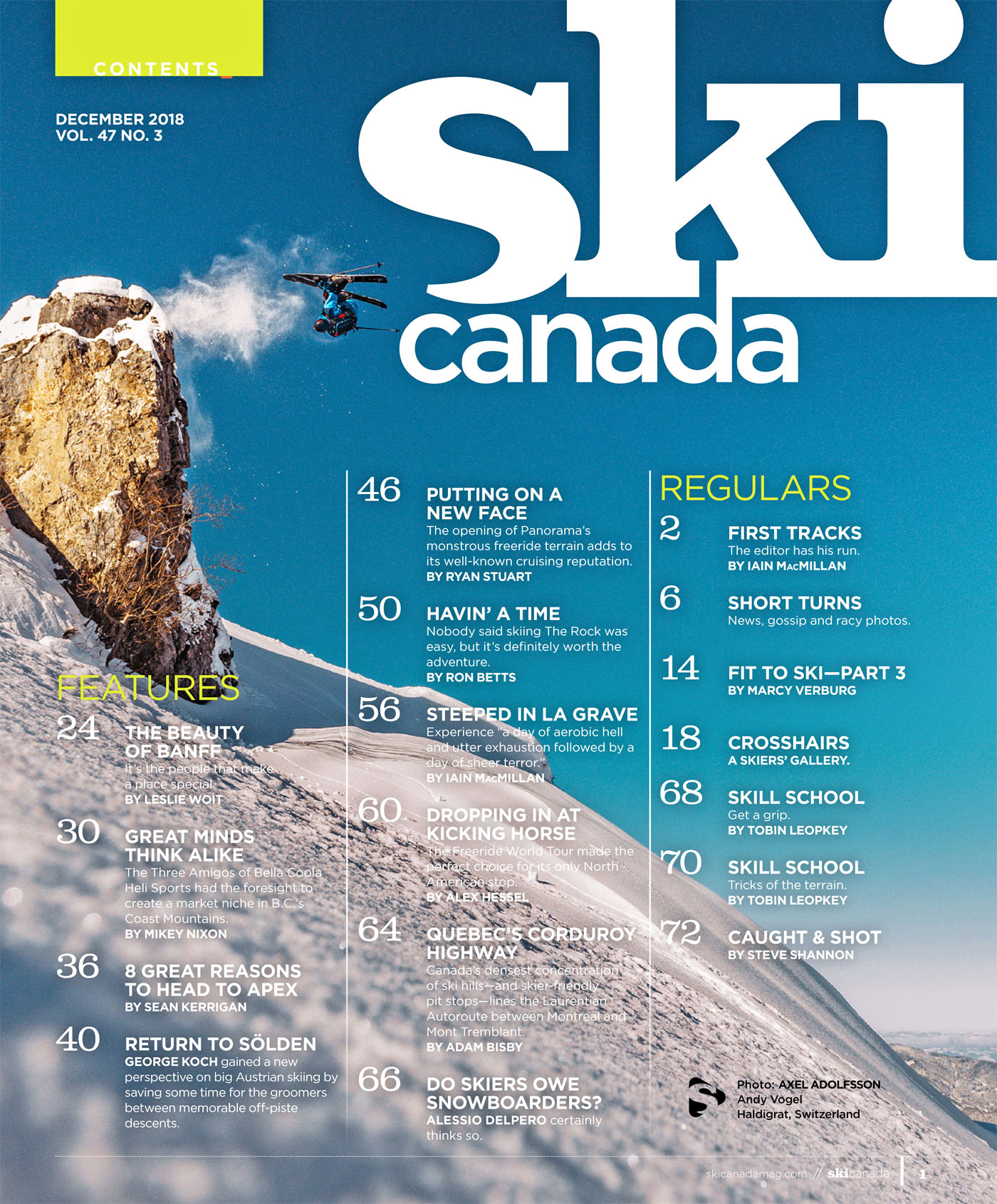 photo: AXEL ADOLFSSON * skier: Andy Vogel * snow: Haldigrat, Switzerland
DECEMBER 2018 issue
VOL. 47 NO. 3
FEATURES
THE BEAUTY OF BANFF
It's the people that make a place special. by LESLIE WOIT
GREAT MINDS THINK ALIKE
The Three Amigos of Bella Coola Heli Sports had the foresight to create a market niche in B.C.'s Coast Mountains. by MIKEY NIXON
8 GREAT REASONS TO HEAD TO APEX
by SEAN KERRIGAN
RETURN TO SÖLDEN
GEORGE KOCH gained a new perspective on big Austrian skiing by saving some time for the groomers between memorable off-piste descents.
PUTTING ON A NEW FACE
The opening of Panorama's monstrous freeride terrain adds to its well-known cruising reputation. by RYAN STUART
HAVIN' A TIME
Nobody said skiing The Rock was easy, but it's definitely worth the adventure. by RON BETTS
STEEPED IN LA GRAVE
Experience "a day of aerobic hell and utter exhaustion followed by a day of sheer terror." by IAIN MacMILLAN
DROPPING IN AT KICKING HORSE
The Freeride World Tour made the perfect choice for its only North American stop. by ALEX HESSEL
QUEBEC'S CORDUROY HIGHWAY
Canada's densest concentration of ski hills—and skier-friendly pit stops—lines the Laurentian Autoroute between Montreal and Mont Tremblant. by ADAM BISBY
DO SKIERS OWE SNOWBOARDERS?
ALESSIO DELPERO certainly thinks so.
REGULARS
FIRST TRACKS Ready, Set, Go by IAIN MacMILLAN
SHORT TURNS News, gossip and racy photos.
FIT TO SKI—PART 3 by MARCY VERBURG
CROSSHAIRS A skiers' gallery. Vol 47 #3
SKILL SCHOOL Get a grip. by TOBIN LEOPKEY
SKILL SCHOOL Tricks of the terrain. by TOBIN LEOPKEY
CAUGHT & SHOT by STEVE SHANNON