Reading Time:
3
minutes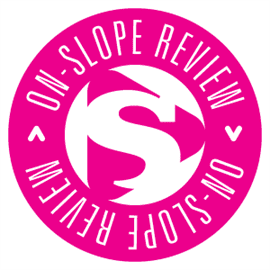 Ski Canada Test 2019
We've combined our Buyer's Guide 2019 with on-slope ski reviews, the results are in your hands. In the past we presented them separately, sometimes in different

issues. Now, when we highlight the technology in a new model of ski, you can read our review of how it preformed on-snow at the same time—no flipping pages or waiting for the next issue to arrive. We hope this new format makes it easier for you to find your next pair of skis and get you excited for the winter ahead.
From Collingwood to Vancouver Island, Ski Canada testers chased down demo fleets across ski countrylast winter to get a firsthand feelof the best in 2019 skis. Special thanks to the Canadian Ski Council, Blue Mountain, Whitewater, Big White, Whistler, Mount Washington – and Helly Hansen – for keeping everyone smiling in the powder, hardpack and everything in between.
Skis are listed in the order they appear in the magazine ski reviews. More models posted over next few weeks.
All mountain
When most of us head to the ski hill, we don't limit ourselves to one kind of run. That's why the All-Mountain category is so important. These products are designed to range across the hill, from groomed to powder, moguls to mellow. But they're not all created equal; rather they exist on a spectrum. Some are more at home on the hardpack, while others definitely prefer softer snow—and the rest fall in between. Many in the ski industry have come to realize that, no matter where your skiing interests lie, the All-Mountain rack is where you should start shopping.
Freeride
Freeride used to be marketed to powder snobs and cliff-hucking adrenaline junkies. But these days, it's more the middle ground between all-mountain and backcountry – a state of mind that sees the ski hill as a playground to explore. Ideally, you would only ski untouched and the terrain would look like an approachable version of what's in the movies. Reality dictates that's not always the case, and the gear is ready for it all. Skis are wider for soft snow, yet can still carve a groomer back to the lift. Boots are capable of touring short distances, but pack plenty of power and precision. And the bindings? They might be the most interesting gear of all.
Frontside
The frontside category of skis may just be the great equalizer. No matter where you live or where you ski, at some point, you're going to find yourself turning on groomed runs. Laying trenches at high speed on perfectly packed snow is different from powder, but to many, no less thrilling. If you embrace the corduroy with the appropriate tools, any of us can have a whole lot of fun. While any ski or boot works on groomed runs, the ones designed for carving take it to the next level, whether that's going faster, turning more easily or a combination of the two. This year's crop of frontside-focused toys promises new heights of joy on the groomers.
Women
It's no secret the ski industry is dominated by men. Look around ski shops, lift lines, and ski and outdoor shows – seemingly all dudes. (We're no different at Ski Canada: just look at the masthead at the front of the magazine). Female rippers are showing that women can compete with men. We all have a part to play, and dedicating real estate to women in skiing is important. That's part of the reason we include a women-focused section in the country's only annual Buyer's Guide for skiers. The fun reason is because women-specific gear can make skiing more vibrant. And that's good for everybody.