Backcountry Gear Guide 2019
Your gear can make or break your day when you're getting away from it all.
The quest for untracked snow continues to drive more and more people into the backcountry. While it's the same sport as the one we practise inbounds, the demands of earning turns, different activity levels and staying safe shift gear needs. Brands are making it easier by creating products that fill just about every niche and budget. And none is receiving more attention than the gear designed for moonlighting. For those who never venture far from the resort, this growing collection of boots, skis and especially bindings is robust enough for ripping groomers, but light and versatile for the skin track. On the opposite end of the spectrum are the über-light skis and boots that barely qualify as skiing equipment. In between is the heart of the backcountry movement—the gear that can work at the resort, but its happy place is trekking away from people to find runs without a track, cell signal or another party anywhere in sight. Whatever your interest in the backcountry—skimo racing or long tree runs, slackcountry or peak bagging, or doing it all—the ideal set-up is waiting for you.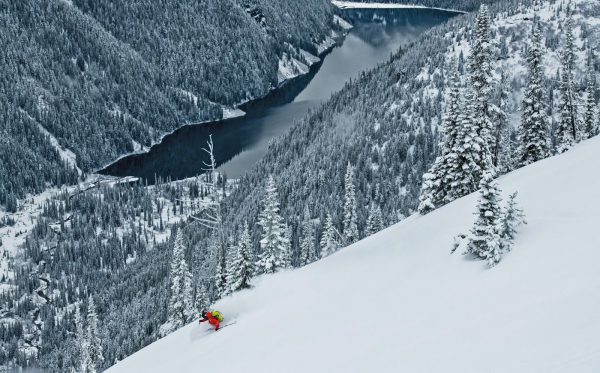 Backcountry boots and bindings
Dress for Success – backcountry skiwear
Test 2019 backcountry skis