Reading Time:
2
minutes
published week of February 1, 2017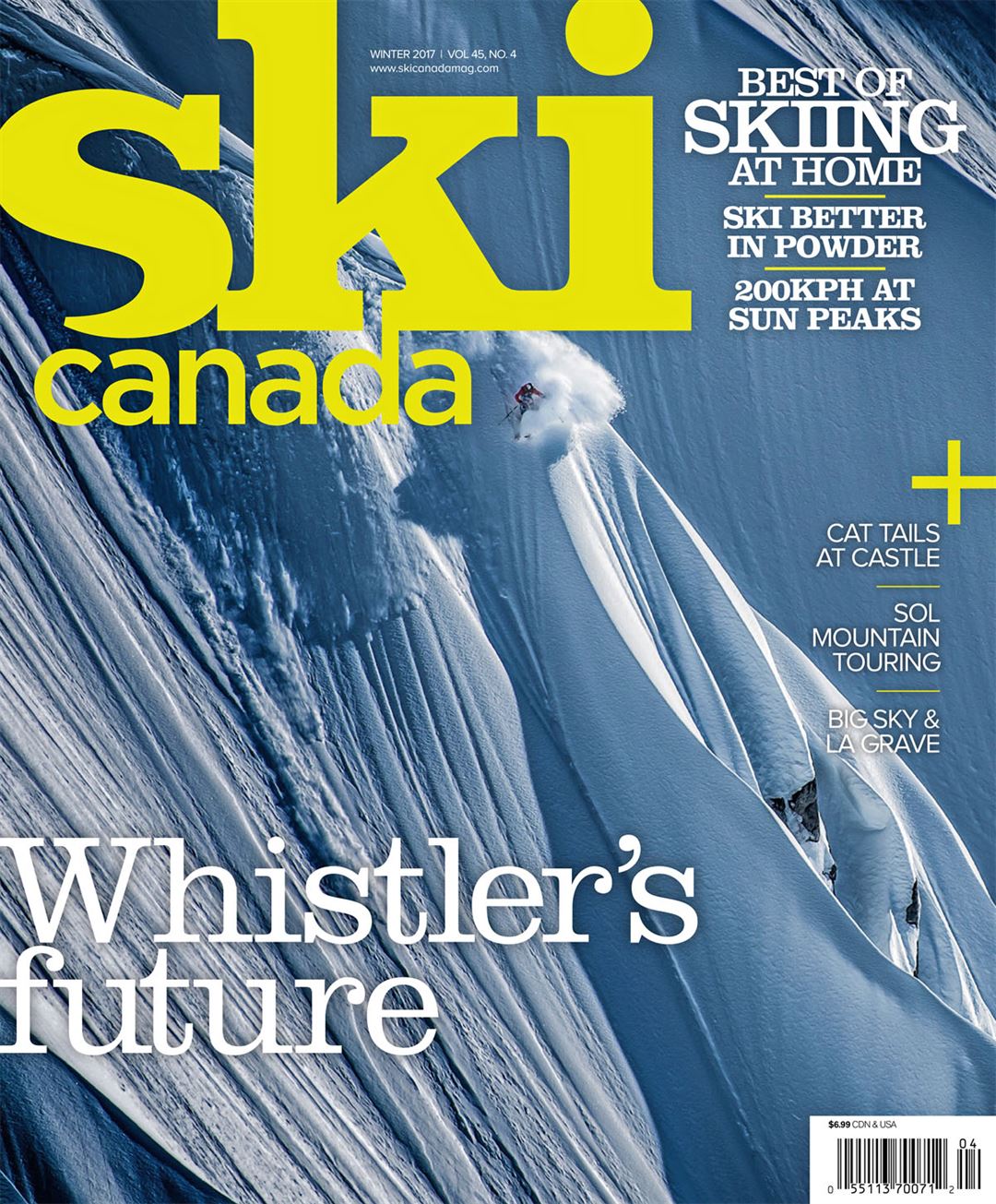 photo: NIC ALEGRE * skier: Sam Smoothy * snow: Neacola Mountains, Alaska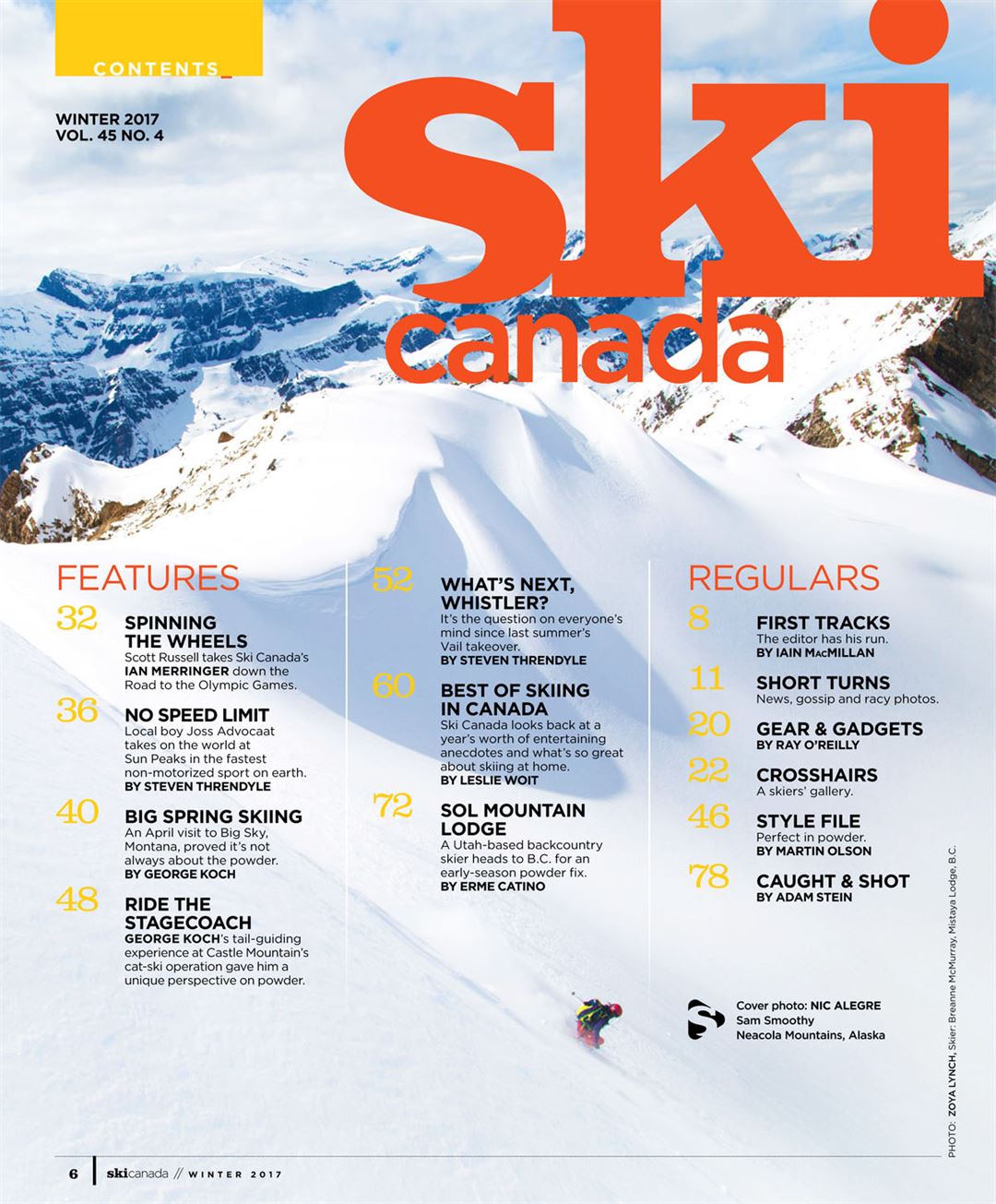 photo: ZOYA LYNCH * skier: Breanne McMurray * snow: Mistaya Lodge, BC
FEATURES
SPINNING THE WHEELS
Scott Russell takes Ski Canada's Ian Merringer down the Road to the Olympic Games.
NO SPEED LIMIT
Local boy Joss Advocaat takes on the world at Sun Peaks in the fastest non-motorized sport on earth.
BY STEVEN THRENDYLE
BIG SPRING SKIING
An April visit to Big Sky, Montana, proved it's not always about the powder.
BY GEORGE KOCH
RIDE THE STAGECOACH
GEORGE KOCH's tail-guiding experience at Castle Mountain's cat-ski operation gave him a unique perspective on powder.
WHAT'S NEXT, WHISTLER?
It's the question on everyone's mind since last summer's Vail takeover.
BY STEVEN THRENDYLE
BEST OF SKIING IN CANADA
Ski Canada looks back at a year's worth of entertaining anecdotes and what's so great about skiing at home.
BY LESLIE WOIT
SOL MOUNTAIN LODGE
A Utah-based backcountry skier heads to B.C. for an early-season powder fix.
BY ERME CATINO
REGULARS
FIRST TRACKS The editor has his run. Badass, French-style BY IAIN MacMILLAN
SHORT TURNS News, gossip and racy photos.
GEAR & GADGETS by RAY O'REILLY
CROSSHAIRS A skiers' gallery.
STYLE FILE Perfect in powder. by MARTIN OLSON
CAUGHT & SHOT by ADAM STEIN