---
published week of October 16, 2017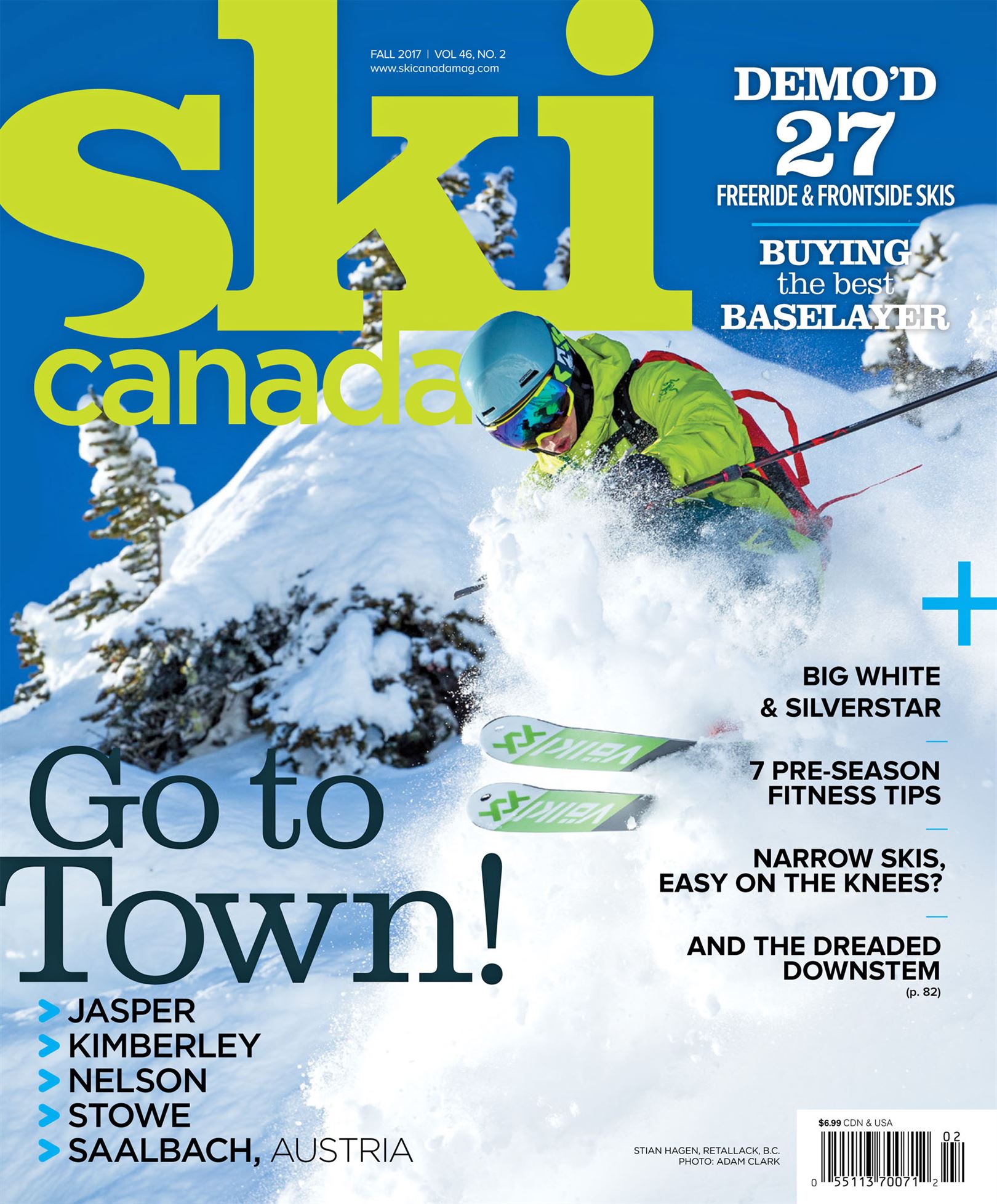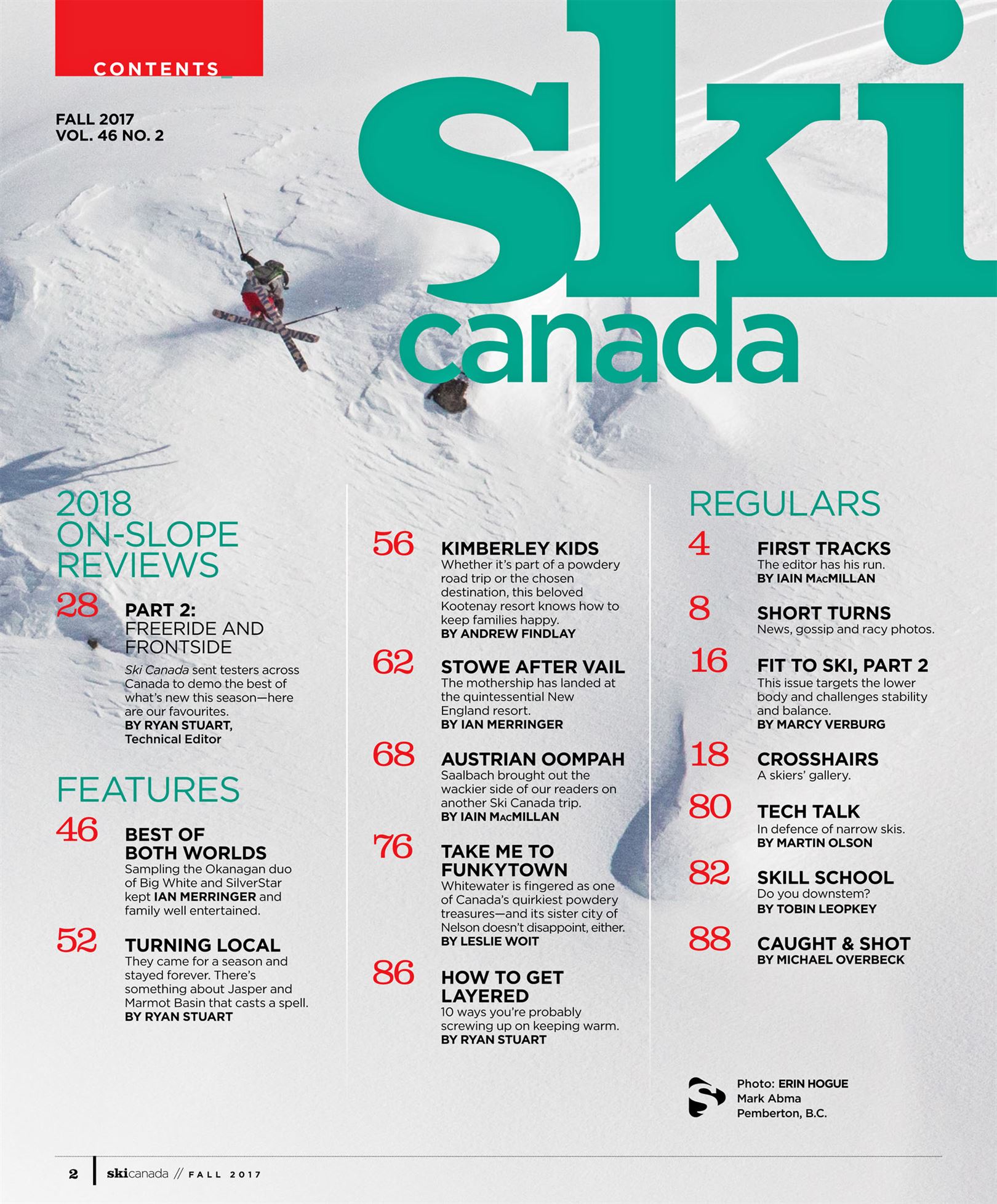 2018 ON-SLOPE REVIEWS
PART 2: FREERIDE AND FRONTSIDE
Ski Canada sent testers across Canada to demo the best of what's new this season—here are our favourites. By RYAN STUART, Technical Editor
FEATURES
BEST OF BOTH WORLDS
Sampling the Okanagan duo of Big White and SilverStar kept IAN MERRINGER and family well entertained.
TURNING LOCAL
They came for a season and stayed forever. There's something about Jasper and Marmot Basin that casts a spell. By RYAN STUART
KIMBERLEY KIDS
Whether it's part of a powdery road trip or the chosen destination, this beloved Kootenay resort knows how to keep families happy. By ANDREW FINDLAY
STOWE AFTER VAIL
The mothership has landed at the quintessential New England resort. By IAN MERRINGER
AUSTRIAN OOMPAH
Saalbach brought out the wackier side of our readers on another Ski Canada trip. By IAIN MacMILLAN
TAKE ME TO FUNKYTOWN
Whitewater is fingered as one of Canada's quirkiest powdery treasures—and its sister city of Nelson doesn't disappoint, either. By LESLIE WOIT
HOW TO GET LAYERED
10 ways you're probably screwing up on keeping warm. BY RYAN STUART
REGULARS
FIRST TRACKS Pack Mentality. BY IAIN MacMILLAN
SHORT TURNS * Join the Circus * Thumbs Up * Panorama: more powder playground *
FIT TO SKI, PART 2 This issue targets the lower body and challenges stability and balance. BY MARCY VERBURG
CROSSHAIRS A skiers' gallery.
TECH TALK In defence of narrow skis. By MARTIN OLSON
SKILL SCHOOL Do you downstem? By TOBIN LEOPKEY
CAUGHT & SHOT By MICHAEL OVERBECK