---
published week of September 4, 2017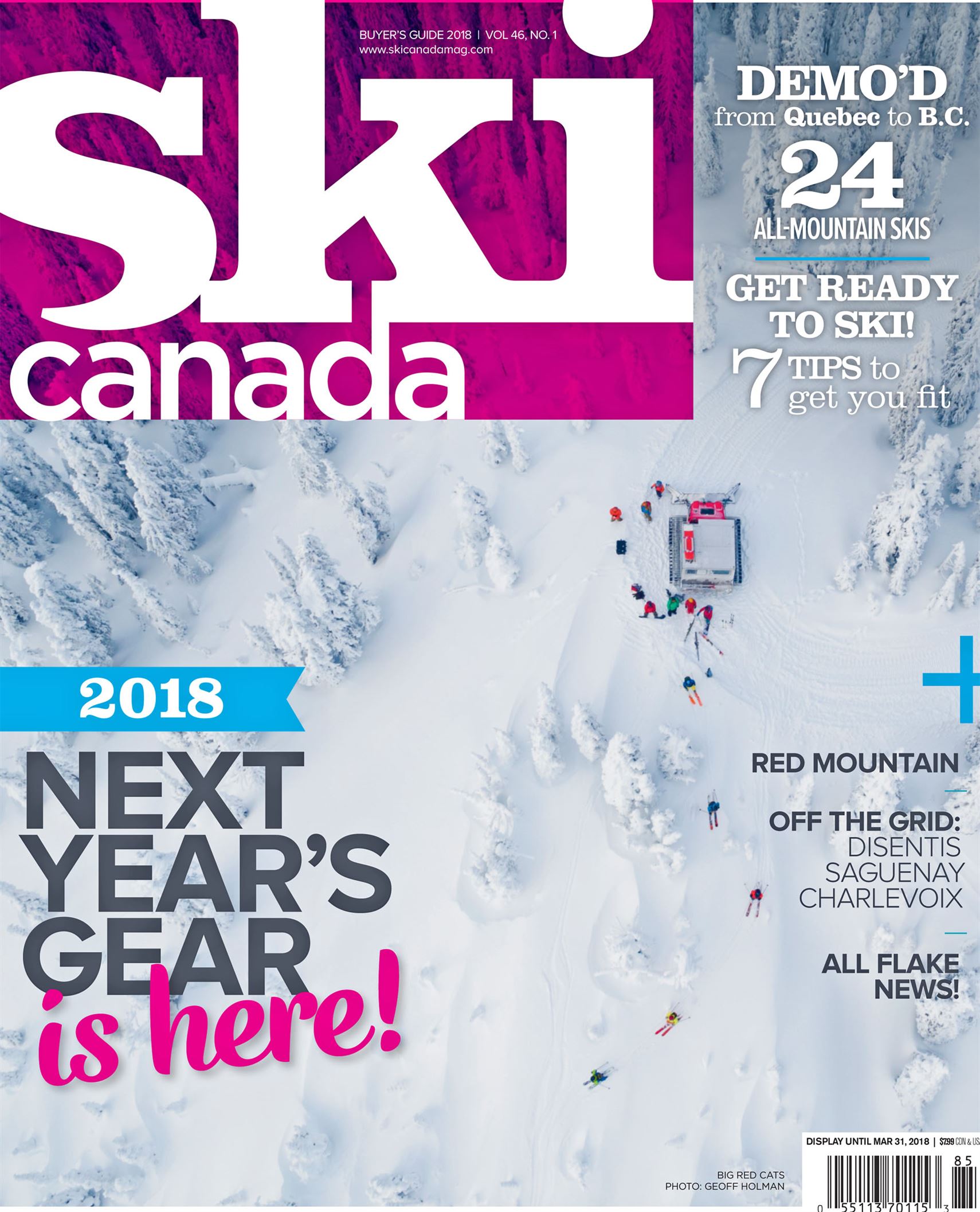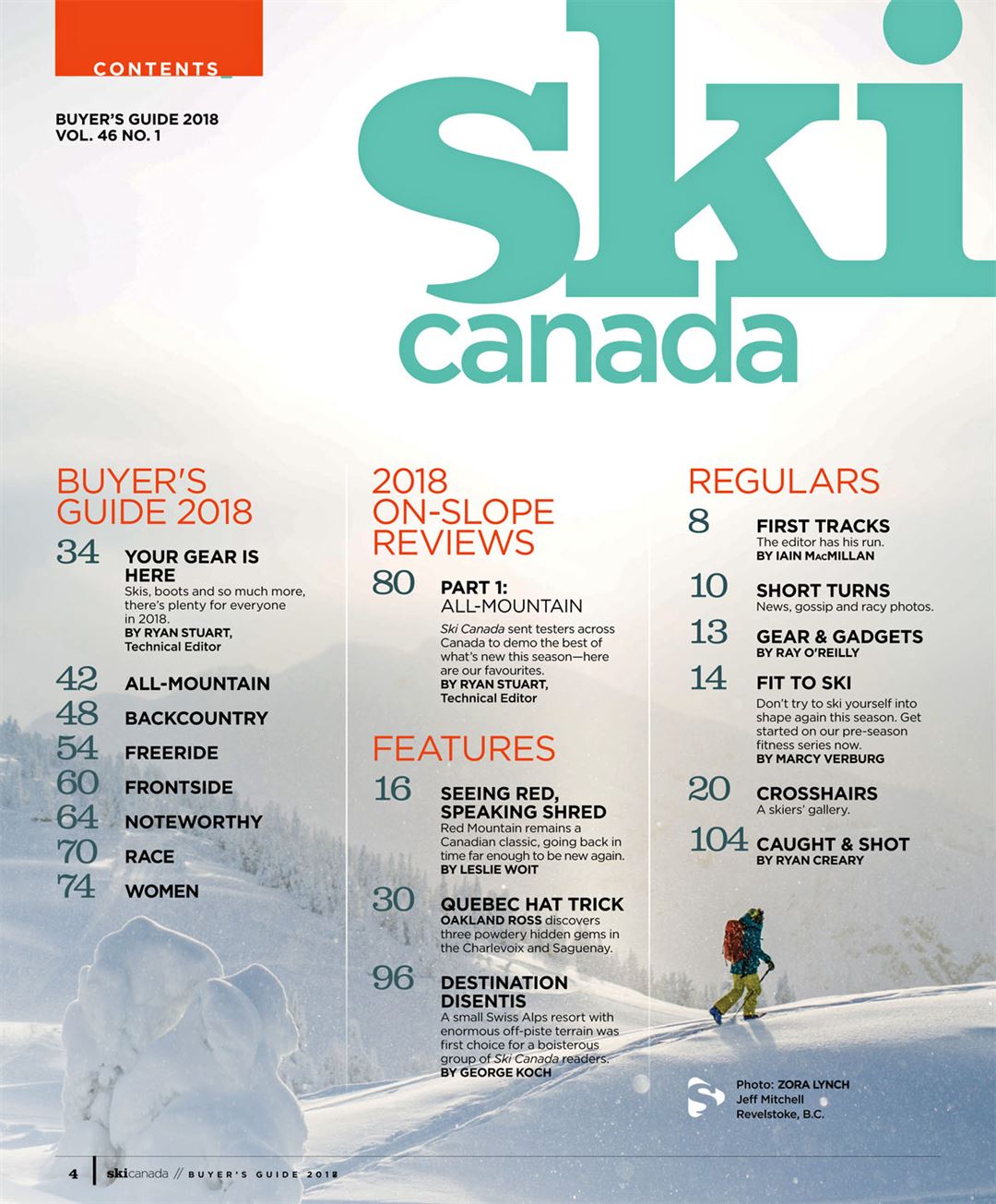 Buyer's Guide 2018
What's Trending What's the latest in ski gear? Where's the sport heading? When we take a step back and look around there are trends in motion, changing the landscape in ski width, media, sunglasses and head protection.
Skis, boots and so much more, there's plenty for everyone in 2018. By RYAN STUART, Technical Editor
2018 ON-SLOPE REVIEWS
Ski Canada sent testers across Canada to demo the best of what's new this season—here are our favourites. By RYAN STUART, Technical Editor
FEATURES
SEEING RED, SPEAKING SHRED Red Mountain remains a Canadian classic, going back in time far enough to be new again. By LESLIE WOIT
QUEBEC HAT TRICK OAKLAND ROSS discovers three powdery hidden gems in the Charlevoix and Saguenay.
DESTINATION DISENTIS A small Swiss Alps resort with enormous off-piste terrain was first choice for a boisterous group of Ski Canada readers. By GEORGE KOCH
REGULARS
Given Ryan and I hadn't actually skied together for a while, we decided to look for some powder somewhere between Denver and Geneva. We ended up in Japan. By IAIN MacMILLAN
SHORT TURNS * Freeski Rehab * A Safer Backcountry
GEAR & GADGETS By RAY O'REILLY
FIT TO SKI Don't try to ski yourself into shape again this season. Get started on our pre-season fitness series now. By MARCY VERBURG
CROSSHAIRS A skiers' gallery.
CAUGHT & SHOT By RYAN CREARY