---
Only about 28 per cent of people buried in an avalanche survive. These four essentials promise to improve that number.
Mammut Barryvox ($425 )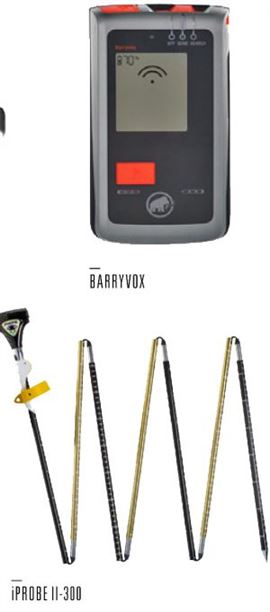 The Barryvox makes beacon searching a no-brainer. Press the only button and the LCD screen directs the user in what to do. The three antennae can pick up a signal from up to 70 metres away. And it uses sound to narrow the search and help with multiple burials.
Pieps iProbe II-300 ($258 )
Probes find the needle in the avalanche debris. And this digital probe makes the search 20 per cent faster, says Pieps. Integrated into the probe tip is an avalanche beacon receiver. Put the probe together and it automatically turns on. As you plunge it into the snow, it directs you to the right spot.
Ortovox D-Grip Kodiak Shovel ($110 )
Shovelling is the most time consuming part of an avalanche rescue, so the Kodiak is optimized to move lots of hard snow quickly. The aluminum blade is stiff, sharp and big—its 3.1-litre volume is Ortovox's largest. The shaft extends for easier digging, and sets up like a hoe or normal shovel depending on your digging style.
Backcountry Access Float27Speed ($699 + $199 cylinder )
The Float27Speed combats the two things holding air bag packs from greater adoption: price and weight. And BCA packs are some of the most affordable. With the redesigned Float 2.0, the company knocked 15 per cent of the weight and 20 per cent of the bulk off its air bag system. FYI: U.S. carriers but few others have problems with you packing a charged (but disconnected) cylinder.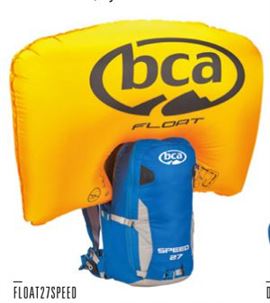 Tags: backcountry, Backcountry Access Float27Speed, Mammut Barryvox, Ortovox D-Grip Kodiak Shovel, Pieps iProbe II-300