Reading Time:
2
minutes
December 2019 issue published week of November 18, 2019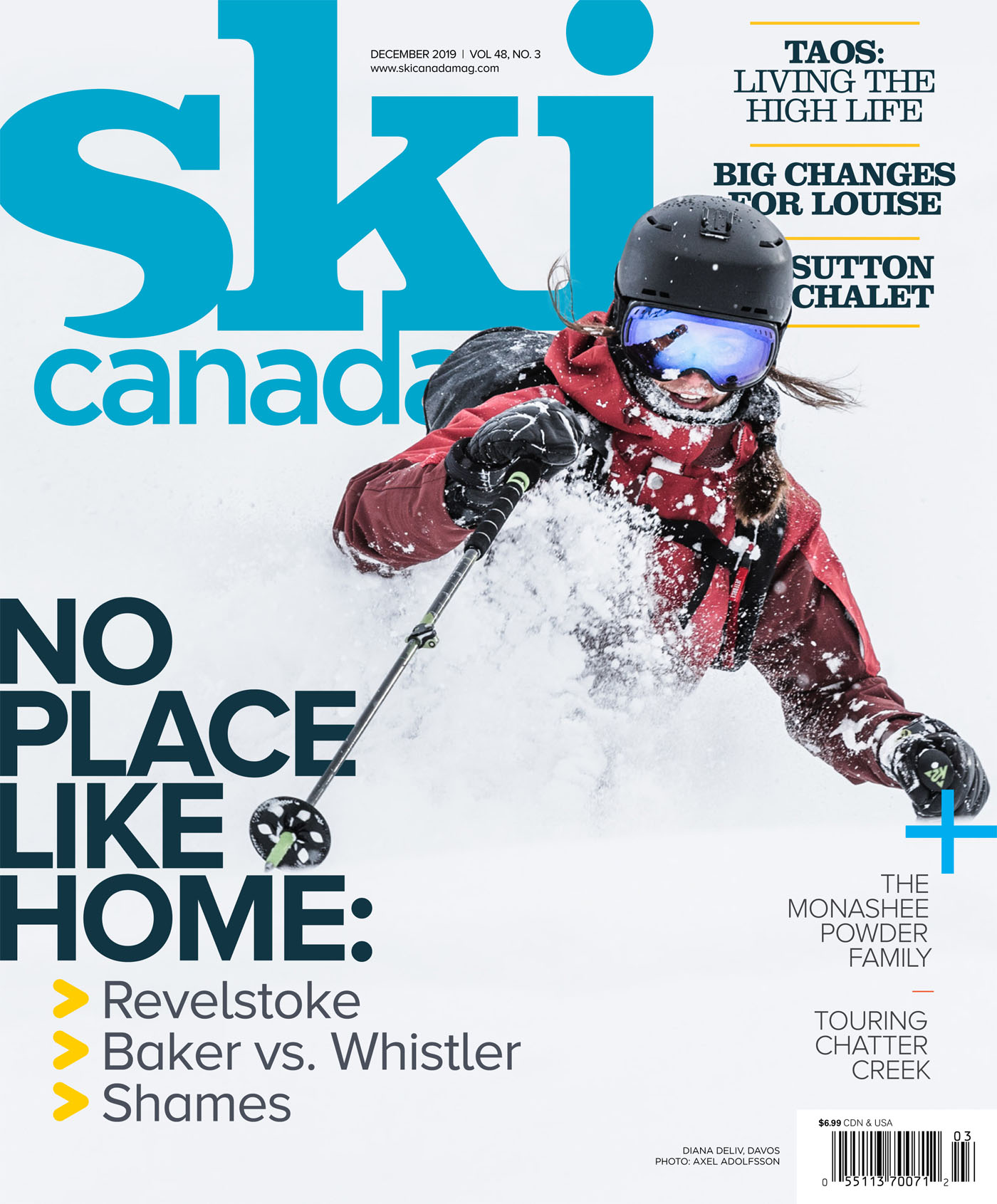 photo: AXEL ADOLFSSON * skier: Diana Deliv * snow: Davos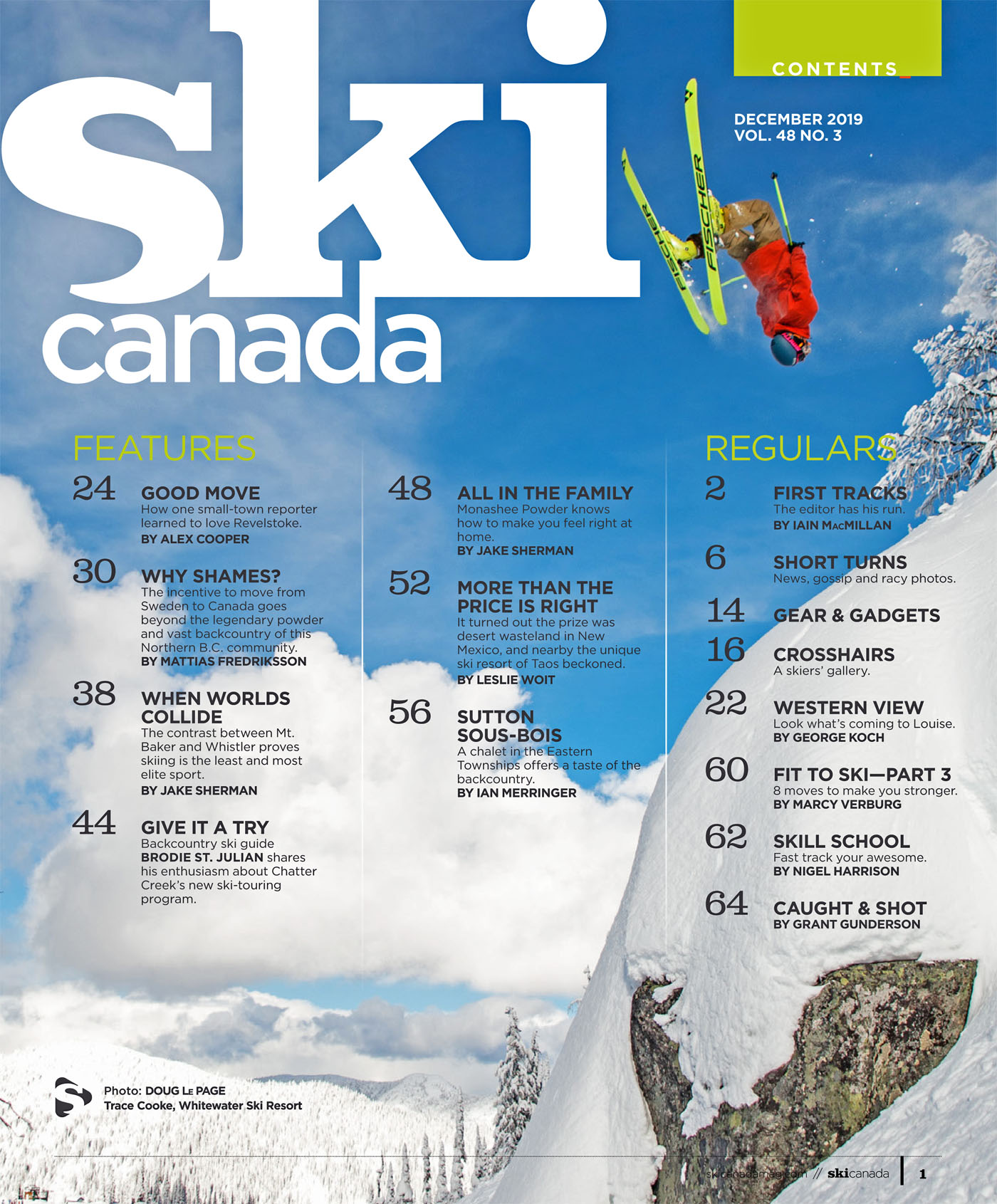 photo: DOUG LEPAGE * skier: Trace Cooke * snow: Whitewater Ski Resort
December 2019 issue
Vol 48 #3
FEATURES
GOOD MOVE How one small-town reporter learned to love Revelstoke.
BY ALEX COOPER
WHY SHAMES? The incentive to move from Sweden to Canada goes beyond the legendary powder and vast backcountry of this Northern B.C. community.
BY MATTIAS FREDRIKSSON
WHEN WORLDS COLLIDE The contrast between Mt. Baker and Whistler proves skiing is the least and most elite sport.
BY JAKE SHERMAN
GIVE IT A TRY Backcountry ski guide BRODIE ST. JULIAN shares his enthusiasm about Chatter Creek's new ski-touring program.
ALL IN THE FAMILY Monashee Powder knows how to make you feel right at home.
BY JAKE SHERMAN
MORE THAN THE PRICE IS RIGHT It turned out the prize was desert wasteland in New Mexico, and nearby the unique ski resort of Taos beckoned.
BY LESLIE WOIT
SUTTON SOUS-BOIS A chalet in the Eastern Townships offers a taste of the backcountry.
BY IAN MERRINGER
REGULARS
FIRST TRACKS 25 Years Later
BY IAIN MacMILLAN
SHORT TURNS
CROSSHAIRS A skiers' gallery.
WESTERN VIEW Look what's coming to Louise.
BY GEORGE KOCH
FIT TO SKI—PART 3 8 moves to make you stronger.
BY MARCY VERBURG
SKILL SCHOOL Fast track your awesome.
BY NIGEL HARRISON
CAUGHT & SHOT
BY GRANT GUNDERSON