Reading Time:
4
minutes
Monashee Powder Snowcats: All in the Family
With a laugh, cat-ski guide John Dutton calls it "job security." About nine years ago he was working as a tail guide at Monashee Powder Snowcats, halfway between Cherryville and Revelstoke, B.C., when he met the owners' daughter, Kristi Morgan. A secretive winter romance quickly became much more. Neither John nor Kristi were sure if it would last beyond the winter, but they say their connection was too much to shrug off.
A few months later, Dutton, who also operates a rafting company in the summer, was guiding his then girlfriend's parents and Monashee Powder owners Carolyn and Tom through Class IV rapids near Nelson, B.C., when he broke the news that he and Kristi were dating. Raising her paddle from the water, Carolyn (jokingly) yelped, "You're dating who?"
Almost a decade later, Dutton, having been mentored by Karl Klassen— a senior avalanche forecaster at the Canadian Avalanche Centre—is a supervising lead guide at Monashee Powder. Kristi is a project manager and civil engineer with Canadian Pacific Railway. And now roaming the halls is their toddler Jasper and his cousin Isla—Monashee Powder Snowcats is a family business.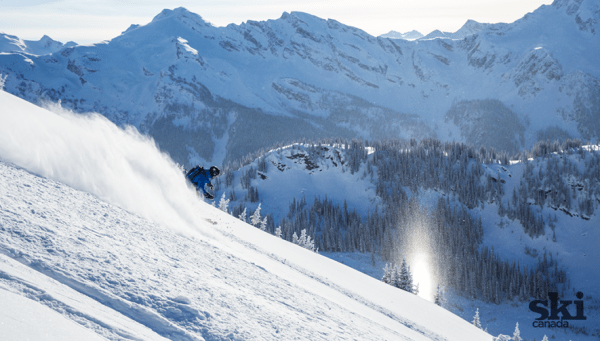 Isla belongs to lodge managers Gary and his wife, Keaton. Gary is Tom and Carolyn's son, and Kristi's brother. He was working as an automotive mechanic in Edmonton before he decided to get into the family business. Today, Gary and Keaton, an elementary school teacher, manage the lodge's staff, its administrative affairs and finances. But the lodge has become far more than simply an office.
"It doesn't even feel like we're at work, it's almost like a second home," said Keaton. "I'll just hang out with the baby in the living room, and I think the guests pick up on and appreciate that."
Although Kristi has pursued a career outside of the ski industry, she can't help but pitch in around the lodge when she's "home." It's in her blood, and her little boy's.
"It's been really amazing to watch how all the staff and guests have embraced the children," said Kristi. "You have these young male tail guides who have really taken to them and love having the babies around. It feels like everything and everyone is so connected up here."
That's because it's more than just the immediate family who have become part of this mum 'n' pop operation. Many of the staff feel they've become part of Carolyn and Tom's extended family.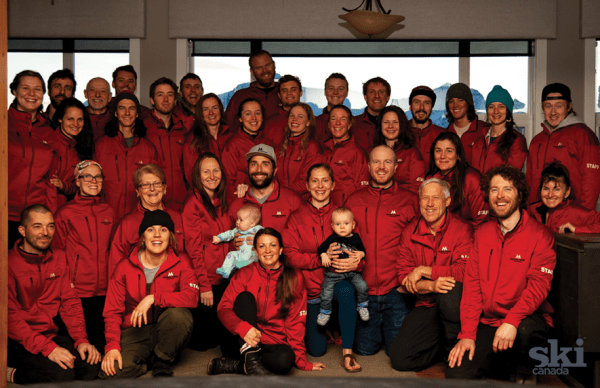 Keaton says Carolyn puts together more than 15 Christmas stockings every year; and John points out the family vehicles are always available for staff to run errands. Carolyn and Tom's home down in Vernon, about 45 minutes west of the trailhead access to the lodge in Cherryville, has an open-door policy even when they're not around. It's that kind of family dynamic and down-to-earth, rustic lodge that makes guests feel like they're at home.
"There are lots of good cat-ski operations, but guests feel part of the experience here," said Dutton, over a beer after the evening guide meeting. "We're not super polished. And I know that our guests really like that."
With three guides in each cat, Monashee Powder is universally recognized as being among the best places to be mentored in the ski guiding industry. Dutton and mother-in-law, Carolyn, give credit to Karl Klassen, a veteran of the industry and senior member of both the Canadian Avalanche Association and Avalanche Canada. Klassen's been working up at Monashee Powder for almost 15 years. Lodge manager Gary says that Klassen is at the forefront of the industry and that because of the academic work that Klassen is included in, the young tail guides learn ahead of the curve.
But as much as there is a collegial and family atmosphere that makes Monashee Powder unique, what ultimately keeps guests returning year after year is the snow. Carolyn says it doesn't matter who you are up in the Monashees, what matters is the skiing. "We try to keep it democratic and real. We're not hoity-toity. We really just want everyone to be themselves. I don't care who you are, CEO or whatever. We're into people who want to ski. Really, we're about the snow. We get up early and we go skiing."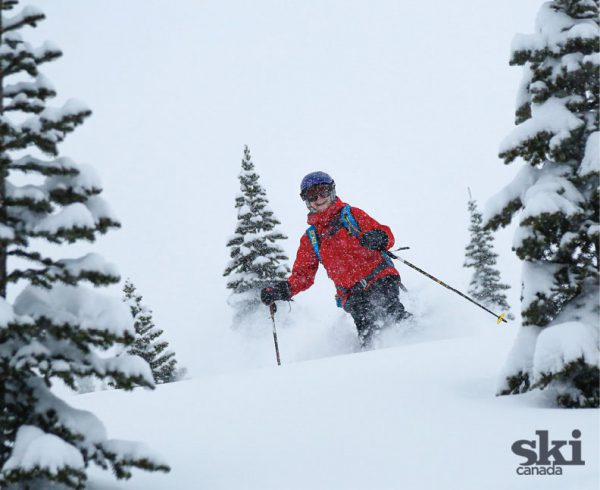 Well, lucky for Carolyn, who never expected she'd run a ski lodge with her husband or that her two grandchildren would roam the halls, the Monashees have among the most consistent snowpacks in the world. And when you have outstanding snow and a devoted family, Monashee Powder offers the best of both worlds.