Reading Time:
2
minutes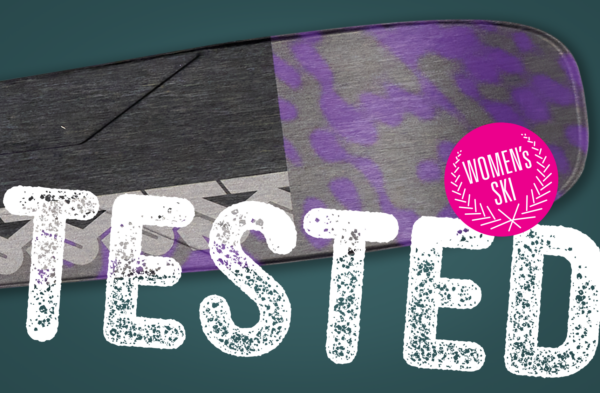 Lengths:
154, 160, 166, 172
Dimensions:
134-99-120 @ 166
Radius:
15m @ 166
Best for:
A true all-mountain ski for aggressive skiers.
Compare with:
Völkl Secret 96, Blizzard Black Pearl 97, Faction Dancer 2X

You're going to either love it or hate it. That's the consensus from two days of testing the shorter iteration of the Mindbender. "Favourite ski of the day. I want these," wrote Becca Wright. Versus: "Felt like two planks," according to Debbi Stayner. For the updated Mindbender, K2 paired an aspen wood core with a Y-shaped sheet of Titanal. The two prongs of metal in front of the binding, a full sheet under the foot and a tapered strip through the tail, is a design meant to provide the power and stability of metal, without the energy and technique demands of a full sheet. Judging by feedback, we'd say it works for more aggressive skiers who compared them favourably to the Blizzard Black Pearl and Faction Dancer, while the more finesse skiers tended to find the Mindbender either hard work or dead weight. "Excellent control throughout the turn," wrote Cheryl Skribe. "Finishes beautifully, but you have to let the ski finish." For skiers with strong technique and quads to match, this is a versatile weapon. Eastern skiers on firmer snow might prefer the narrower 89Ti.
---

---