Reading Time:
2
minutes
December/January 2021 published week of November 30, 2020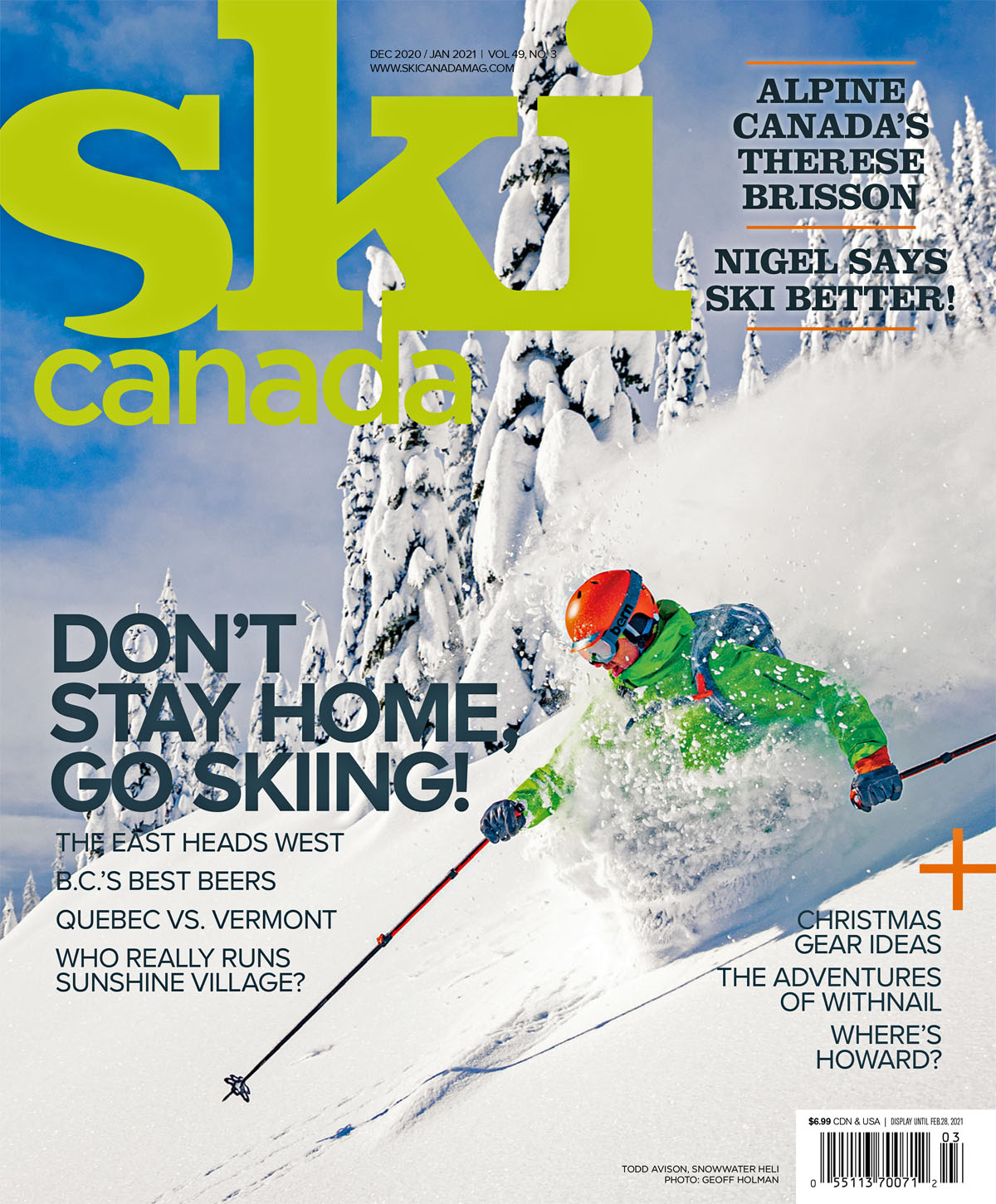 photo: GEOFF HOLMAN * skier: Todd Avison * snow: Snowater Heli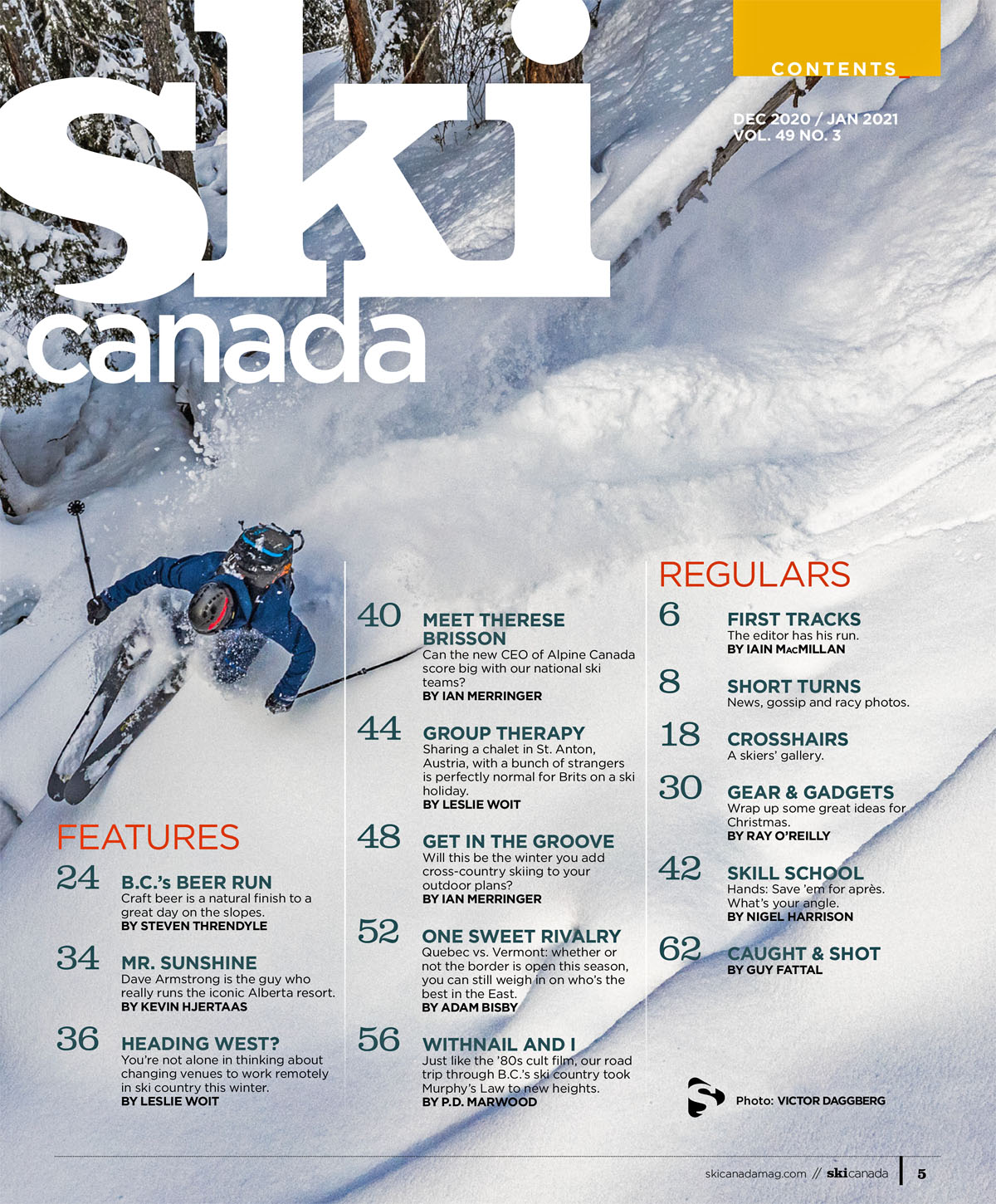 photo: VICTOR DAGGBERG * skier: Andy Vogel
SKI CANADA DEC/JAN 2021
Vol 49 #3
FEATURES
B.C.'s BEER RUN
Craft beer is a natural finish to a great day on the slopes.
BY STEVEN THRENDYLE
MR. SUNSHINE
Dave Armstrong is the guy who really runs the iconic Alberta resort.
BY KEVIN HJERTAAS
HEADING WEST?
You're not alone in thinking about changing venues to work remotely in ski country this winter.
BY LESLIE WOIT
MEET THERESE BRISSON
Can the new CEO of Alpine Canada score big with our national ski teams?
BY IAN MERRINGER
GROUP THERAPY
Sharing a chalet in St. Anton, Austria, with a bunch of strangers is perfectly normal for Brits on a ski holiday.
BY LESLIE WOIT
GET IN THE GROOVE
Will this be the winter you add cross-country skiing to your outdoor plans?
BY IAN MERRINGER
ONE SWEET RIVALRY
Quebec vs. Vermont: whether or not the border is open this season, you can still weigh in on who's the best in the East.
BY ADAM BISBY
WITHNAIL AND I
Just like the '80s cult film, our road trip through B.C.'s ski country took Murphy's Law to new heights.
BY P.D. MARWOOD
REGULARS
FIRST TRACKS Bordering on the Ridiculous
BY IAIN MacMILLAN
SHORT TURNS
CROSSHAIRS
A skiers' gallery.
GEAR & GADGETS
Wrap up some great ideas for Christmas.
BY RAY O'REILLY
SKILL SCHOOL
Hands: Save 'em for après.
What's your angle.
BY NIGEL HARRISON
CAUGHT & SHOT
BY GUY FATTAL