Bordering on the Ridiculous
---
Nothing links Canadians like border-crossing stories. But some skiers this season are at a whole new level.
And then his hand started reaching for his gun," Phil told me on an entertaining phone call from Boston last month. "I had no idea how things were going to play out next." He continued, "My brother Ted was standing by his car, 10 feet away from me, while my 12-year-old daughter sat in ours watching the whole thing go down."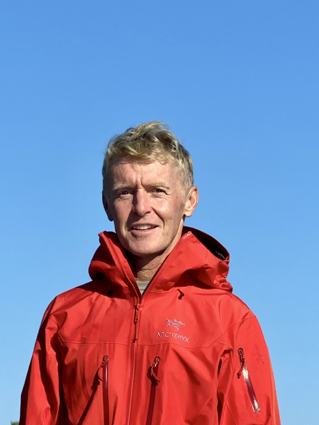 Having lived in the U.S. for 13 years, Phil was "ordered off the premises" within 30 seconds of stopping, while "Ted was hauled inside and berated for half an hour." Phil had driven four hours to the border from Boston, Ted about the same from Ottawa; the brothers hadn't seen each other in almost a year. I know what you're thinking: "Phil and Ted's Not So Excellent Adventure."
The scene had unfolded quickly at the little one-lane border crossing between Highwater, Quebec, and North Troy, Vermont. Very '80s Newhart. The crossing's only busy season is ski season, when weekend-warrior Canadians head 10 km south of la frontière to make up the vast majority of skiers.
From Sugarloaf, Maine, to Mt. Baker, Washington, Ted is one of countless Canadians who own or rent ski properties in the U.S., almost all of whom are up the creek this season because not only are they barred from their home hills, they can't even collect their goggles, long underwear and the rest of their ski gear that has been trapped south of the border since March.
"Ted called both borders beforehand," explained Phil as he described the idea of two cars meeting at the border to transfer Ted's large family wallop of winter gear. "The [U.S.] guard had said, in so many words, the plan wouldn't be a problem. 'Just stay under the awning' were his instructions. Ted confirmed again when he was less than an hour away."
But things turned south with an unanticipated U.S. Border Patrol crew change.
"Was the new guard not a skier?" I asked Phil half-seriously. "Living there," he replied, "I don't know how you couldn't be, but apparently not."
To add insult to injury, Ted's colossal time-wasting U-turn resulted in a mandatory two-week quarantine on his "return" to Canada. Evidently he still has no Plan B. Meanwhile Phil warned me from speaking with his brother: "You won't be able to print most of it anyway."
With nearly 50 years of personally crossing the border to ski on weekends, I've often thought, how do so many U.S. border guards wake up in the morning, look in their grumpy mirrors and think: "How rudely can I intimidate someone today?" An American friend told me that Trump spent years distracting his electorate with promises of building a wall with Mexico, while Trudeau mused about planting a hedge. "A nice hedge, not too big." Nothing links Canadians like border-crossing stories. But some skiers this season are at a whole new level.
My parents joined the Hamilton ski fraternity that headed south every weekend for Ellicottville, N.Y., in the early '60s. I gave up our membership at HoliMont several years ago, but I have lots of friends who still meet at the duty-free store Friday nights as they make their way to the largest private ski club in the U.S. Marcy Verburg and Adam Buitenhuis, neighbours here in Toronto and Ski Canada contributors, are like many HoliMont ski club members now stuck in the same situation as Ted.
"We got our club dues invoice in the summer with not a mention of the pandemic," said Buitenhuis, shaking his head. "Canadians were offered a 25 per cent discount—to not ski." But it's not just Canadians (who make up about half of the club's roster) not skiing at their hill this winter. With restricted state-to-state travel, Ohio skiers can't visit New York State without a two-week quarantine. Ellicottville draws hugely from Cleveland and its surrounds.
At a unique online autumn AGM, "different scenarios were presented," said Buitenhuis. "One was for the club to not open at all this season. But they're going instead with 'promoting guest revenues' and spinning fewer lifts."
Plan B? "Marcy got the second to last spot for a trial membership at Georgian Peaks," said Buitenhuis, referring to the Collingwood ski club. "There was no way she'd go a winter without skiing."
So, how to get all their crap? Verburg and Buitenhuis are on a huge list of other club members who've been working on the extraction problem for months. Flying to Chicago, then back to Buffalo to rent a vehicle that can be dropped in Canada was one exhausting, expensive, time-consuming and quarantining option. "I have a buddy with a Cessna who considered flying down," said Buitenhuis, "but he couldn't bring everything back that his family needed."
Offers on "The Great Gear Rescue of 2020," as coined by those working on the problem, have ranged from convincing one club member and corporate CEO to convert his private jet to cargo, to attaching a horse trailer to a daily border-crossing essential worker.
But the most promising scheme for schlepping multiple families' gear north was successfully tested earlier and by the end of November appeared ready for mass distribution. Another club member, who owns a trucking company, managed to obtain a commercial driver's licence, and after successfully retrieving his family's kit offered 100 other families container space while he makes a run for the border. At Ski Canada's press time, the Buffalo/Fort Erie duty-free stores were still closed. 
by IAIN MACMILLAN from Dec/Jan 2021 issue