---
published week of November 14, 2016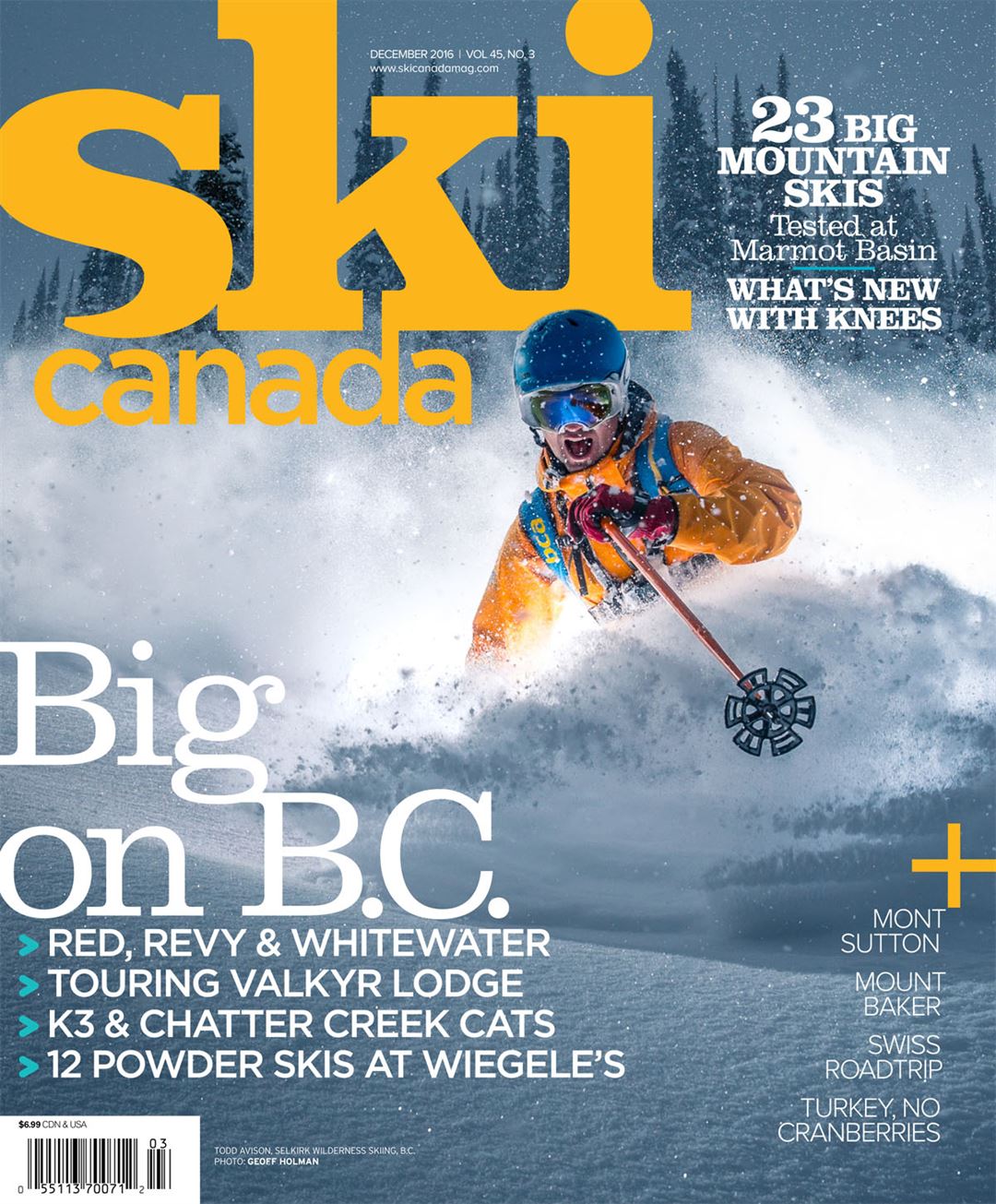 photo: GEOFF HOLMAN * skier: Todd Avison * snow: Selkirk Wilderness Skiing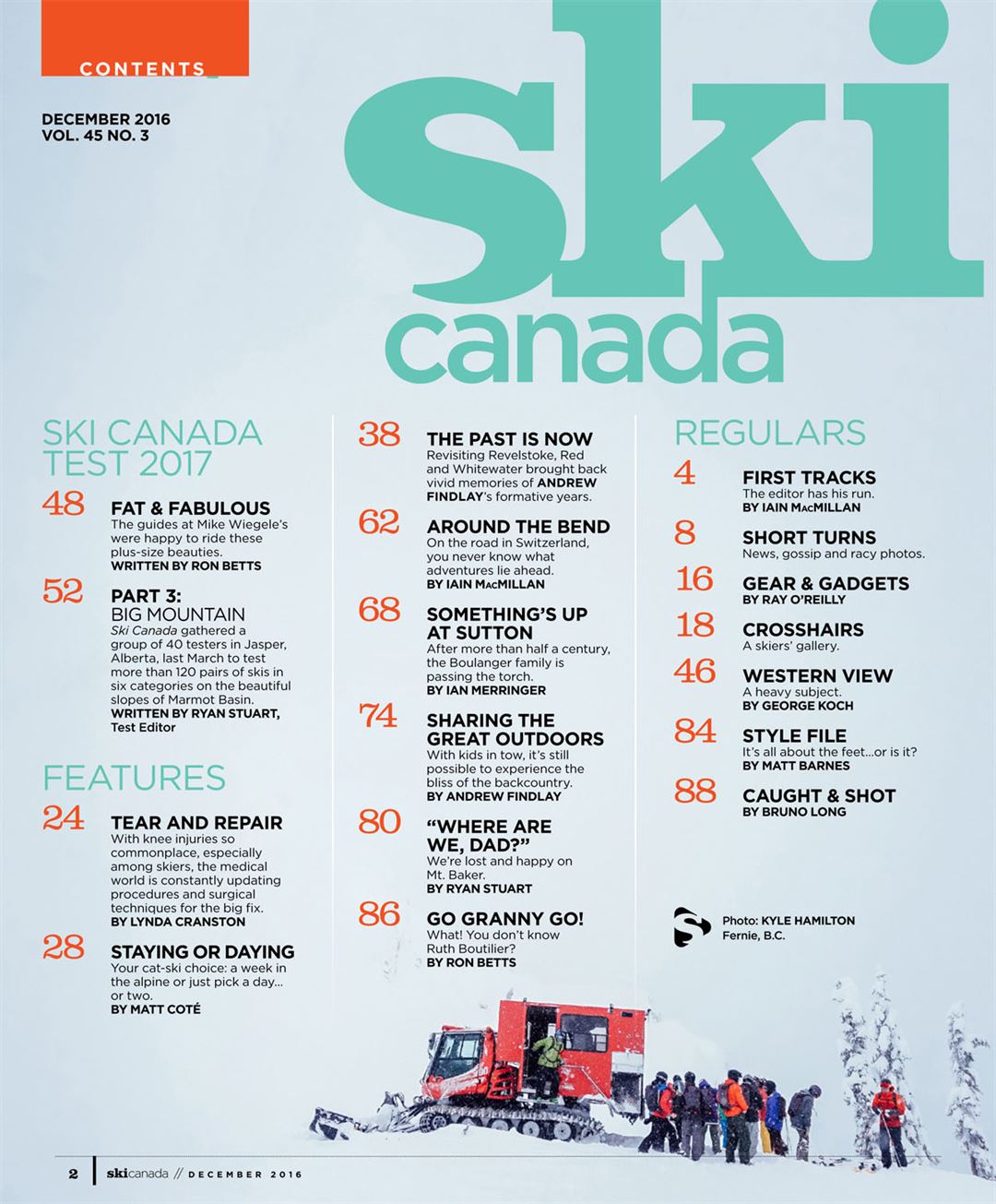 FAT & FABULOUS  The guides at Mike Wiegele's were happy to ride these plus-size beauties.
BY RON BETTS
Ski Canada gathered a group of 40 testers in Jasper, Alberta, last March to test more than 120 pairs of skis in six categories on the beautiful slopes of Marmot Basin.
BY RYAN STUART, Test Editor
FEATURES
TEAR AND REPAIR
With knee injuries so commonplace, especially among skiers, the medical world is constantly updating procedures and surgical techniques for the big fix.
BY LYNDA CRANSTON
STAYING OR DAYING
Your cat-ski choice: a week in the alpine or just pick a day…or two.
BY MATT COTÉ
THE PAST IS NOW
Revisiting Revelstoke, Red and Whitewater brought back vivid memories of
ANDREW FINDLAY's formative years.
AROUND THE BEND
On the road in Switzerland, you never know what adventures lie ahead.
BY IAIN MacMILLAN
SOMETHING'S UP AT SUTTON
After more than half a century, the Boulanger family is passing the torch.
BY IAN MERRINGER
SHARING THE GREAT OUTDOORS
With kids in tow, it's still possible to experience the bliss of the backcountry.
BY ANDREW FINDLAY
"WHERE ARE WE, DAD?"
We're lost and happy on Mt. Baker.
BY RYAN STUART
GO GRANNY GO!
What! You don't know Ruth Boutilier?
BY RON BETTS
REGULARS
FIRST TRACKS The editor has his run.  Steeped in Culture – Mount Erciyes, Turkey by IAIN MacMILLAN
SHORT TURNS 
GEAR & GADGETS  BY RAY O'REILLY
CROSSHAIRS A skiers' gallery.
WESTERN VIEW A heavy subject. BY GEORGE KOCH
STYLE FILE  It's all about the feet…or is it?  BY MATT BARNES
CAUGHT & SHOT BY BRUNO LONG