Ski Canada @ 50 – Canadian Badasses
---
From Verbier and Chamonix to Baffin Island and Mount Waddington, Canada's most compelling ski stories often take place thousands of kilometres from the closest condo hot tub or high-speed chairlift. That harsh line dividing sun and shadow can make the difference between a sublime descent and pure survival skiing.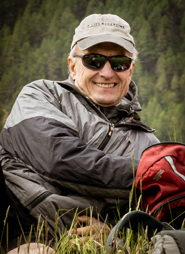 Pat Morrow: Kimberley, B.C., born and raised Pat Morrow was living the Dirtbag Dream back in 1983 when he was assigned to photograph a talented Canadian contingent contracted by the Karhu ski company to reintroduce the Norwegian art of telemark skiing at selected Swiss and Italian resorts. The Europeans (and Kiwis and Swedes) soon got the hang of getting a powder facial with each aggressive crouch 'n' thrust and the Canadians evangelical mission was considered a huge success. A long-time Ski Canada and National Geographic contributor, Morrow, who turned 70 last year, reluctantly switched to alpine touring gear a few years back but can still be seen ripping slopes up and down the Rocky Mountain Trench. Oh, and he also climbed Everest before there were fixed lines and raced billionaire Dick Bass around the world in pursuit of the Seven Summits.
John Eaves: Has anyone ever lived a more hedonistic life than the great John Eaves? Like, how many people can lay claim to being a stunt double in not one, but two James Bond films? The former '70s freestyle champ from Montreal parlayed good looks with some smooth skiing moves to perennially star in fashion legend Willy Bogner's mid-'80s promotional films. He's personally guided an international crew of high net worth individuals to CMH Monashees, as well as untouched slopes in Greenland, Russia's Caucasus and the Indian Himalaya. A highly accomplished surfer, even in his 60s, Eaves currently hangs out in Fuji and surfs Cloudbreak, one of the world's top performance waves. Little-known fact: Eaves's mother was ski racer Rhoda Wurtele, who together with identical twin Rhona made up the entire Canadian Olympic women's ski team in 1948.
Ptor Spricenieks: Growing up in the Bolton, Ontario, farmland north of Toronto in the 1970s, Ptor Spricenieks couldn't imagine that one day he'd be internationally renowned as "the cosmic Canadian" or the "ski shaman." In the late '80s, Ptor arrived in Whistler and was very much part of its golden age of ski extreme, but his defining moment came with the epic first descent of Mount Robson just west of Jasper National Park. At a time when helicopters and snowmobiles were making adventurous descents less challenging, Ptor and partner Troy Jungen earned huge credibility for their 100 per cent human-powered effort.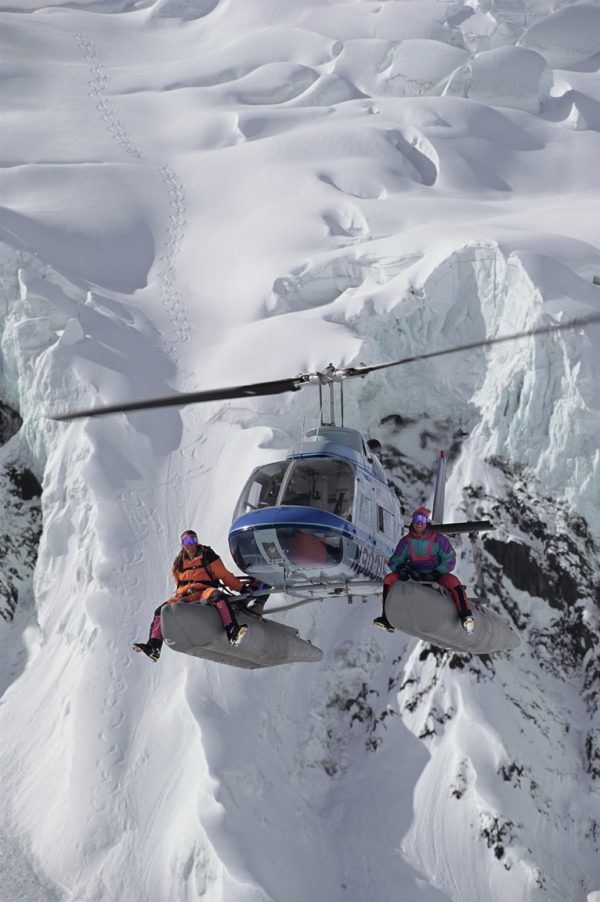 Trevor Petersen and Eric Pehota: Starting in the Spearhead Range just beyond the boundary ropes of Whistler Blackcomb and expanding west to the Tantalus Range and North to Mount Waddington, Trevor Petersen and Eric Pehota began skiing gigantic Coast Range mountain faces with style and flow (not to mention cojones). With ponytails, mullets and head scarves flying in the wind, they pushed Canadian backcountry skiing out of the shadows and into the media limelight. They first filmed with Pemberton vagabond Peter Chrzanowski and later moved on to a solid career with RAP Films. Petersen was only 34 when he died in Chamonix in 1996 and was featured in Steep, an award-winning feature-length documentary.
John Clarke: By his admission, "Coast Ranger" mountain explorer John Clarke wasn't much of a skier. "I'd buy a cheap pair of skis each spring at a Sally Ann,
mount them with a pair of telemark bindings, go and do my traverse, and either throw the skis down a crevasse or burn them at the end of the trip." The warm, wonderfully eccentric Clarke wandered for weeks—solo—traversing massive Coast Range glaciers and scoring hundreds of first ascents on trips that would last for weeks at a time.
Christine Lustenberger: "Lusti," as her friends call her, is a certified mountain guide who holds down a day job with Canadian Mountain Holidays. But what truly makes her a big-mountain badass are all the ski descents she's made. Read more about her in SC's Fall 2021 issue ("Doing It All," Short Turns).
Greg Hill: The veteran ski mountaineer, ACMG Ski Guide, film maker and Ski Canada contributor redefined the entire scope of backcountry skiing projects back in 2010 when he self-propelled his way up (and down) more than two-million vertical feet in a calendar year. He also set a world record of 50,000 in 24 hours, won the Whistler Randonnée race three years in a row and climbed more than 70 mountains, among many challenges. Hill, who lives in Revelstoke with his wife and two children, has devoted his past several winters to accessing his adventures using non-fossil fuels, and has also personally planted more than a million trees, which has probably made the world a better place, too. (For more on Greg Hill, see "Digital Lemmings" this issue.)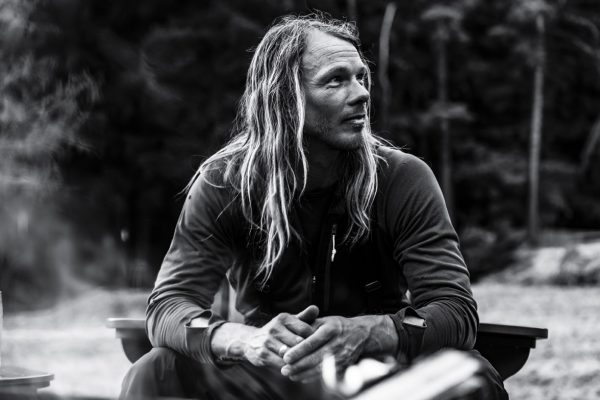 Chad Sayers: Multiple magazine coverboy Chad Sayers found sponsorship at an early age and was given enormous creative latitude to explore pretty much wherever his ambitions took him. From Greenland to Mongolia, Argentina and, naturally, dozens of different mountain ranges in B.C., Sayers was the human document in Jordan Manley's award-winning The Skier's Journey documentary series. Diagnosed with attention deficit hyperactive disorder at a young age, his personal journey is far darker, to the point where living the dream turned into a nightmare. His new book, Overexposure, is an intense examination of the mental cost of dealing with high-wire risk, knowing that you have to perform to keep your sponsors happy.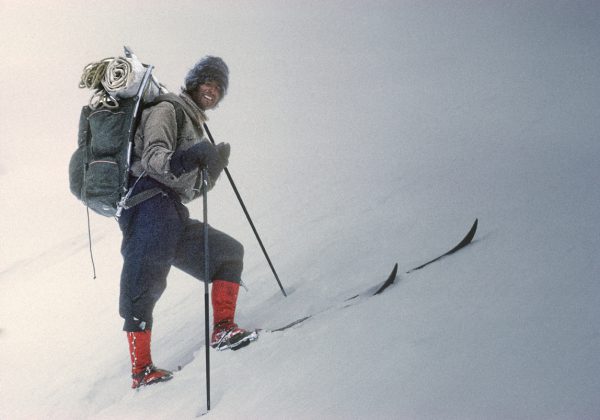 Chic Scott: The grand elder of the Canadian backcountry ski scene has skied from the north end of Jasper National Park to Kicking Horse Pass in 1967, pioneered the now-classic Bugaboos to Rogers Pass traverse in 1972 and followed that up with an ambitious traverse of the Northern Selkirks four years later. In the early '90s, Scott became the first guide to complete the Rogers Pass traverse with clients, and has also guided trips from the Columbia Icefield to Rogers Pass. He's the author of no less than 15 books, including two mandatory guidebooks on ski touring in the Canadian Rockies and the Columbia/Selkirk Mountains.

Chic Scott, Christine Lustenberger, Eric Pehota, Greg Hill, John Clarke, John Eaves, Pat Morrow, Ptor Spricenieks, Ski Canada @ 50, Trevor Pertersen