RYAN REPORT – Buying Advice – Skis pt 3
---
In the market for a new pair of skis? Here's what you need to know.
Part 3 of 3.
by Ryan Stuart, tech editor
Buying new skis is both exciting and nerve racking. In one hand is something shiny and new. But maybe they're not the right pair for you? The best way of finding the right match is by demoing a few boards first, but we understand that's not always possible.
Whether you're investing the time to demo or not, buying a new pair of skis should be a process: this is your new ski buddy. Take some time to find the right one. In Part 1 we covered some of the questions to ask yourself before buying a new pair of skis. In Part 2 we helped hone in on the right contenders. Part 3 will offer tips for actually making a final decision and putting down the cash.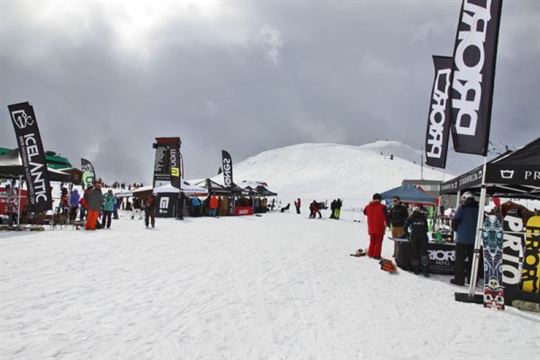 Buying your boards
After Part 2 you should have a short list of skis that fit with what you're looking for. Now read some ski reviews. Start with our On Slope Reviews. All Mountain skis are reviewed in the first issue, out soon. Freeride and Frontside skis are in the next issue. We're not the only ones with an opinion, so check out some other online and in print reviews. (2017 Ski Canada Test reports)
Start shopping
We recommend taking your refined list and demoing them all. But that could delay your purchase until mid-season, so we understand if you can't wait that long. In which case, it's time to shop.
Online or brick and mortar
Online is great for finding deals but there's no person on the other end invested in making sure you're happy with your purchase. That's why we recommend buying from an actual store. The customer service should help you find the right ski but also tune it in with bindings and boots to make it the ideal ski for you. It's priceless help that you won't find online.
The downside to physical stores is limited selection. Each store likely only carries a handful of brands. Plugging in the brand of ski you're interested in and your location should help you find shops that carry what you want. Head out and visit a few. Talk to staff about the model you're interested in. Explain your interests and needs. Listen to what they recommend. Compare prices. And then, when you feel ready, make the commitment.
Get a deal
Buying skis is not like purchasing a trinket in a third world market, but you still shouldn't automatically settle for the sticker price. It never hurts to ask for a deal, especially if you're a loyal customer. Just do it respectfully. Ask something like "What can you do on the price?" The more money you've spent in the store the better a deal you should expect – it's a good reason to be loyal. But at the same time, this is early season, so don't expect huge discounts. The later in the season you shop the better your bargaining position.
Buy last season's models
Even if there's nothing changed in the construction brands often change graphics on skis. Last year's models will be dated, which forces retailers to get rid of them at a discount. Ask your shop if they have any 2017 stock left. To mix my metaphors, the picking's will likely be thin, but you may find a diamond in the haystack.
Getting on the snow
Mount a pair of bindings – watch for a binding Buyer's Advice coming soon – fit your boots and get your skis waxed. Now all you need is snow. Happy skiing.

Tags: alpine skis, buying advice, Ryan Report