Reading Time:
2
minutes
Winter 2020 issue published week of January 27, 2020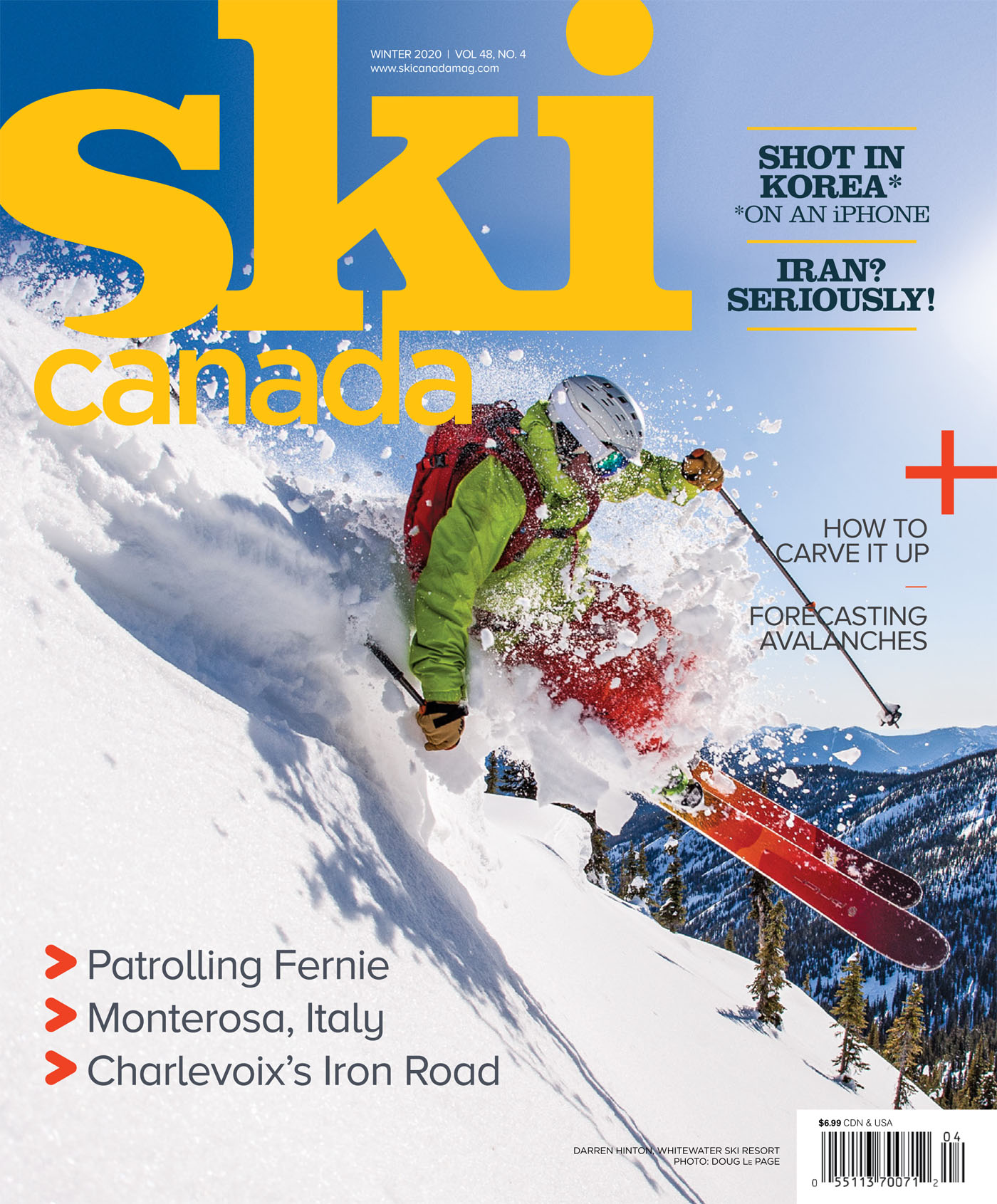 photo: DOUG LEPAGE * skier: Darren Hinton * snow: Whitewater Ski Resort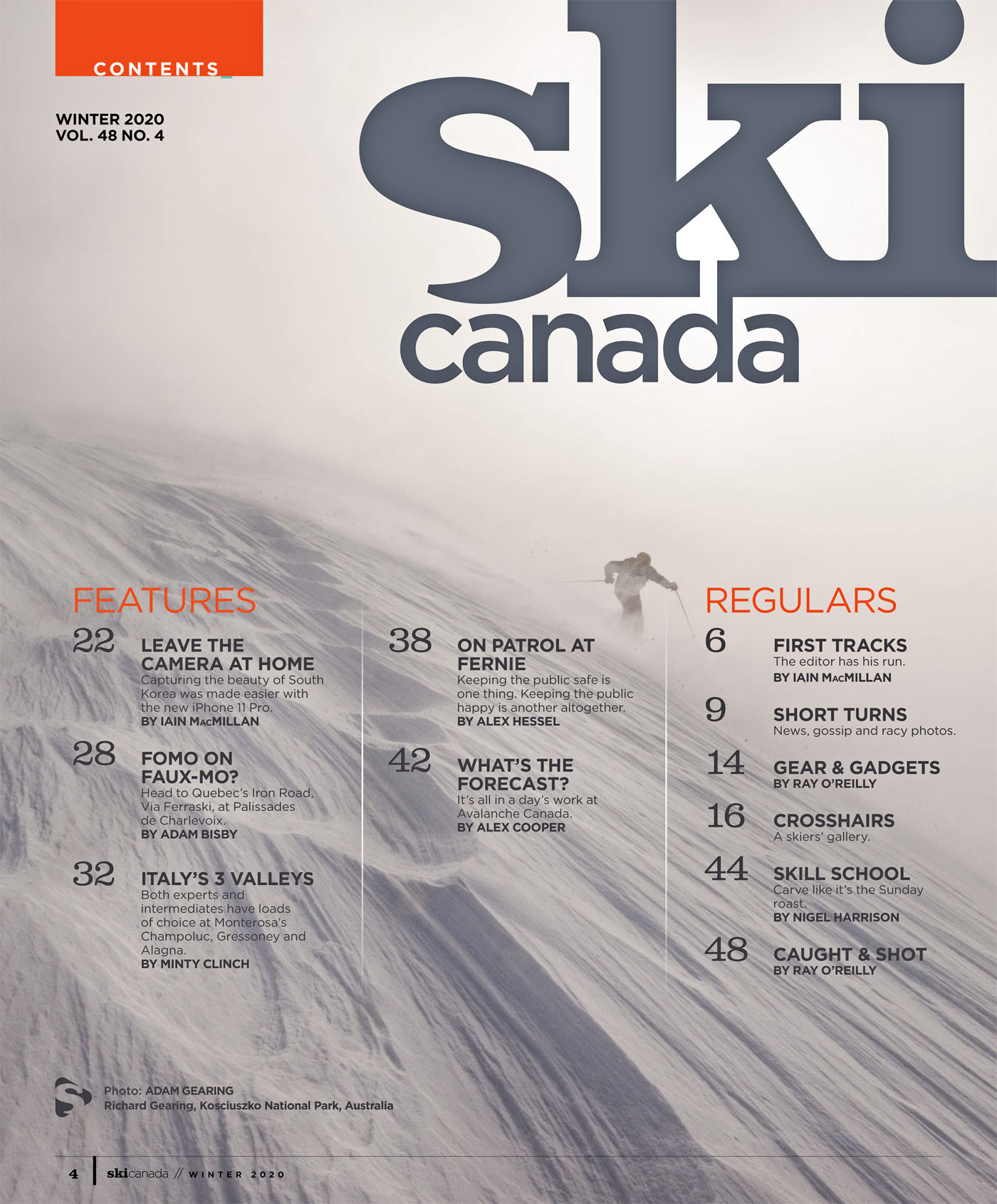 photo: ADAM GEARING * skier: Richard Gearing * snow: Kosciuszko National Park, Australia
Winter 2020 issue
Vol 48 #4
FEATURES
LEAVE THE CAMERA AT HOME Capturing the beauty of South Korea was made easier with the new iPhone 11 Pro.
BY IAIN MacMILLAN

FOMO ON FAUX-MO? Head to Quebec's Iron Road, Via Ferraski, at Palissades de Charlevoix.
BY ADAM BISBY
ITALY'S 3 VALLEYS Both experts and intermediates have loads of choice at Monterosa's Champoluc, Gressoney and Alagna.
BY MINTY CLINCH
ON PATROL AT FERNIE Keeping the public safe is one thing. Keeping the public happy is another altogether.
BY ALEX HESSEL
WHAT'S THE FORECAST? It's all in a day's work at Avalanche Canada.
BY ALEX COOPER
REGULARS
FIRST TRACKS The Other Side of Iran
BY IAIN MacMILLAN
SHORT TURNS
GEAR & GADGETS
BY RAY O'REILLY
CROSSHAIRS A skiers' gallery.
SKILL SCHOOL Carve like it's the Sunday roast.
BY NIGEL HARRISON
CAUGHT & SHOT
BY RAY O'REILLY