Reading Time:
6
minutes
The decision to hang up the race skis is never easy. Reasons to retire are as varied as the terrain on which competitive skiers made their names. Some leave on top after reaching their highest goals, some never quite reach their ultimate and elusive goals, while others are forced to stop abruptly from injuries or personal issues. You probably remember these names, but do you know what they're up to today?
ALEXANDRE BILODEAU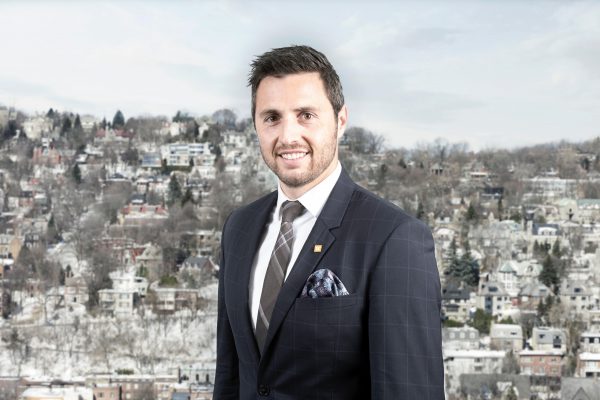 His illustrious career as a moguls freestyle skier earned him a gold medal at the Vancouver 2010 Olympics and again at Sochi in 2014, plus multiple World Championships and World Cup wins. After retiring from competition in 2014, Alex Bilodeau completed his degree in accounting with a CPA designation from Concordia University, and went on to work first for KPMG and is now an investment associate with Walter Capital Partners in Montreal.
"I think it's important to get involved and to give back, since I consider that I've received a lot from my sport as much as in my professional career now," said Bilodeau. "I'm involved with Special Olympics Quebec and Children's Healthcare Canada, among many others."
Bilodeau enjoys wine-tasting and the foodie scene in Montreal, running, biking, skiing, ski-touring, hockey, parachuting and diving.
DAVE IRWIN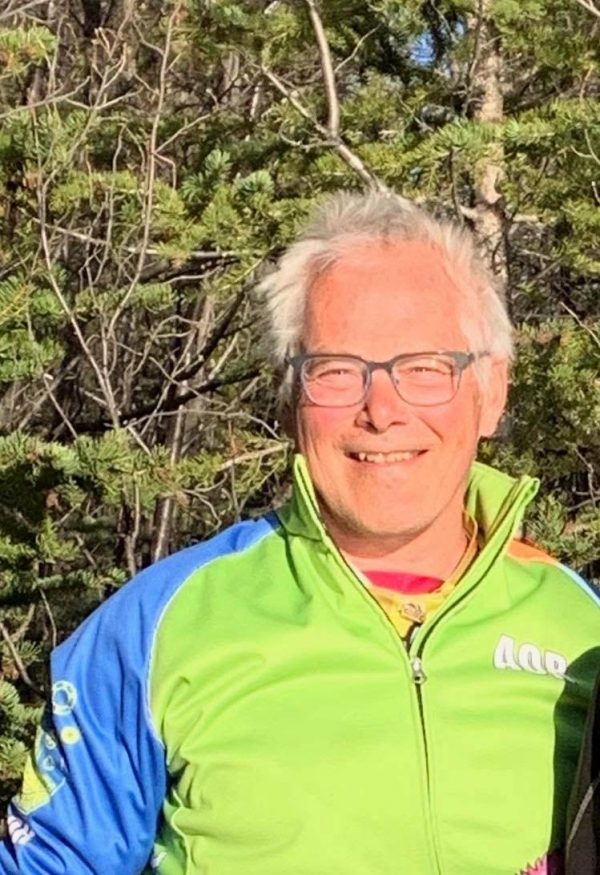 Downhill ski racer, original member of the Crazy Canucks, two-time Olympian and World Cup downhill winner, Dave Irwin was responsible for ending Franz Kammer's year-and-a-half-long domination atop the podium at Schladming, Austria, in 1975.
After launching a ski-related souvenir business, he is now retired but still active as an ambassador of Alchemy of Ride, the apparel line by wife and artist, Lynne Harrison. They live in Canmore, Alberta, where Irwin enjoys gardening, cycling and, of course, skiing at nearby Sunshine Village.
Irwin suffered serious head trauma in 2001 when he hit his head in a ski cross training run that compounded previous concussions. Along the road to recovery, Irwin has used his platform to bring awareness and raise funds for brain injury and concussion prevention through many events.
MÉLANIE TURGEON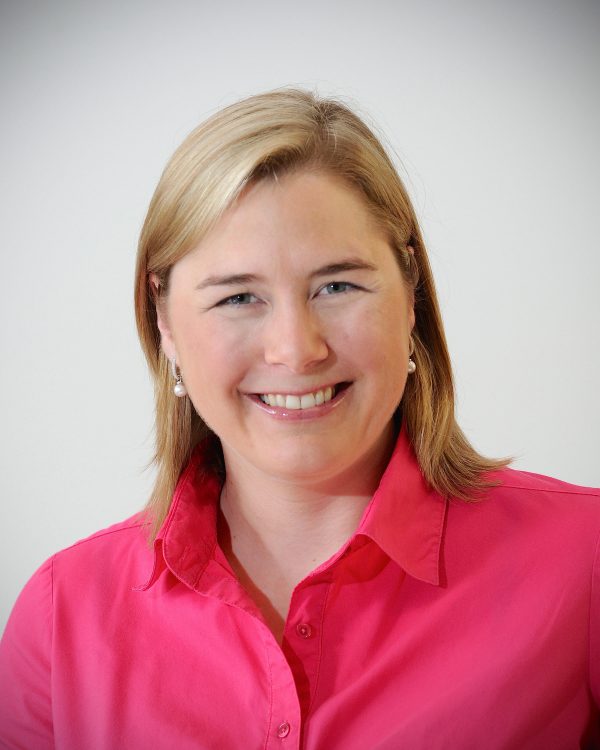 Alpine ski racer Mélanie Turgeon won the Downhill World Championship at St. Moritz in 2003, and in 2001 was a World Cup double medallist in Austria on the same day, winning bronze in downhill in the morning and silver in super-G that afternoon. She retired from competitive skiing in 2005.
Turgeon admits she initially suffered from depression post ski career. She became certified in NLP (neuro-linguistic programming) and shared her lessons of perseverance as a speaker for groups and schools. Growing up a Mont-Sainte-Anne racer, Turgeon slowed down in retirement long enough to become a real estate agent in the Tremblant area, and most recently found happiness building homes with her partner, Marc Nadeau, for MNad Construction. She is a trained carpenter and project manager.
"I needed some time to forge a new identity beyond the ski world, to rediscover the things that fuelled me, like that desire to build and create."
MAXIME DUFOUR-LAPOINTE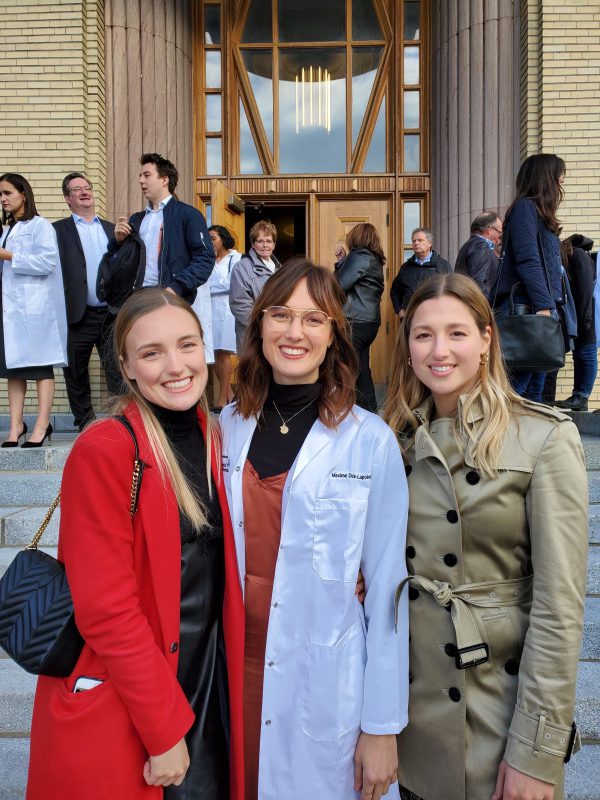 Maxime who, along with sisters Justine and Chloé, competed at the 2014 Sochi Olympics in the moguls event. The three sisters later swept the World Cup podium on home soil in Val St-Come, Quebec, in 2016 with Maxime taking bronze.
She retired in 2018 to pursue her dream of going to medical school. With her first year now completed, her strong interest in orthopaedics will help to "keep a tie to the sports world."
Maxime and her sisters launched Tissées Serrées, a line of winter apparel and accessories, and she's involved in charities that promote health and an active way of life for young girls.
MARIE-PIER PRÉFONTAINE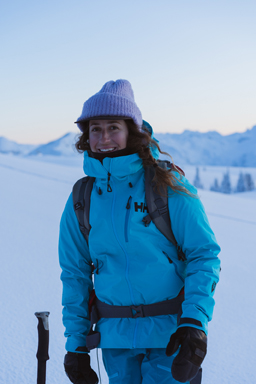 National alpine ski team member Marie-Pier was a super-G and GS specialist. Prior to her retirement in 2016, she competed in two Olympics, four World Championships and multiple World Cup events.
Marie-Pier launched her side business while on the World Cup circuit, making stylish neck warmers that her teammates and international skiers such as Lara Gut bought and proudly wore. Later she promoted healthy popsicles under brand name Le Pop Stop. She is now a pro freeskier and brand ambassador for Helly Hansen, Shred, Dynastar and GoPro. She coaches friend and ski racer Mikaela Tommy independently on the circuit, and also coaches at private ski camps.
Besides hitting the Saudan Couloir Ski Race Extreme podium and mountain-biking with the big boys in Whistler, Marie-Pier is taking flying lessons to obtain her pilot licence.
LUCIE LAROCHE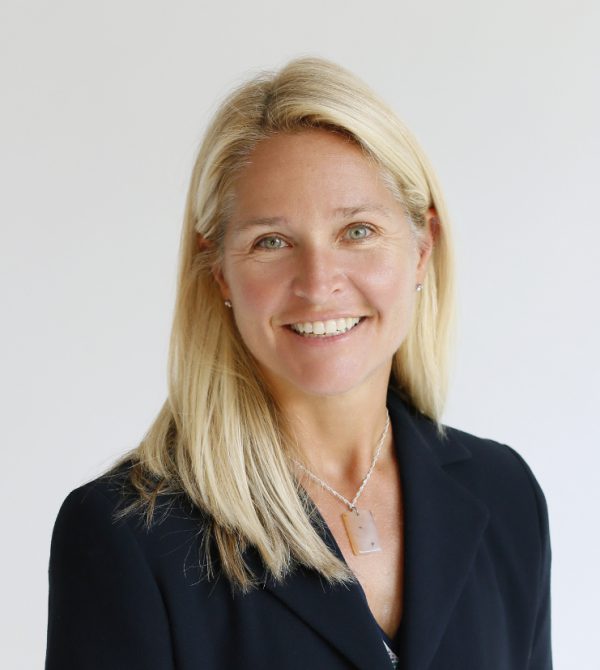 Known as the racing sister of her freestyle high-flying Laroche brothers (Yves, Philippe, Alain and Dominique of the Quebec Air Force), Lucie Laroche competed on the World Cup circuit and in the 1988 Calgary and 1992 Albertville Olympics.
After 20 years in Toronto, Laroche is back in her hometown of Lac Beauport. She is a financial controller for a private company in Quebec, and also serves as Lac Beauport city councillor.
"Life is great and I can truly enjoy all my favourite activities such as biking, hiking, paddle boarding, skating and, of course, skiing with my spouse and kids."
CARY MULLEN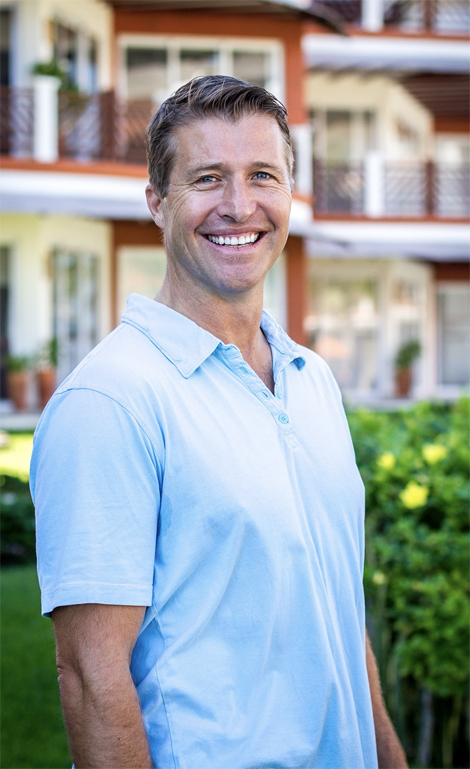 Alpine skier, two-time Olympian at Albertville and Lillehammer, and multiple World Cup podiums, Cary Mullen is also known for once holding the World Downhill Speed Record, 151 kph in Kitzbühel, Austria.
As an international resort developer, his project is far from snow: after scouting 15 different countries he chose to build a beachfront resort in Mexico called Vivo Resorts. He's also a motivational speaker and author of How to Win: Achieving Your Goals in Extreme Conditions.
Charity and community are at the heart of it all. "I started a foundation in Mexico eight years ago," says Mullen. "We support schools, kids and elderly healthcare, a local orphanage and a local turtle sanctuary, helping 450,000 baby sea turtles. Our passion at Vivo is to create beautiful spaces where joy, great relationships and better health happen more often."
LARISA YURKIW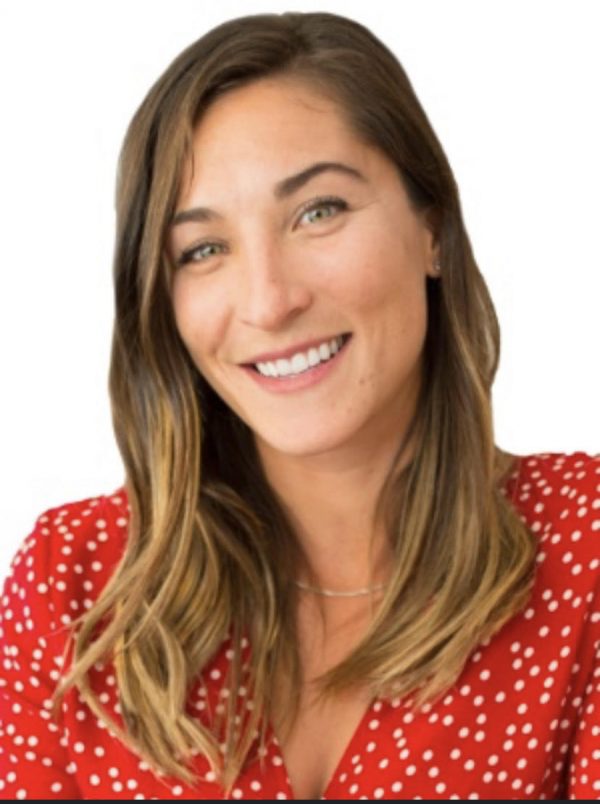 After being dropped from the national team following the 2012-13 season, Larisa Yurkiw created Team Larisa Racing, hired her own coach and successfully raised funds from sponsors needed to compete outside of Alpine Canada. By 2016 she was ranked 3rd overall in women's World Cup downhill. Factoring in injuries, she decided to retire from competition that year to pursue an MBA. Yurkiw is now a Chestnut Park real estate sales representative in Collingwood, Ontario.
ROB BOYD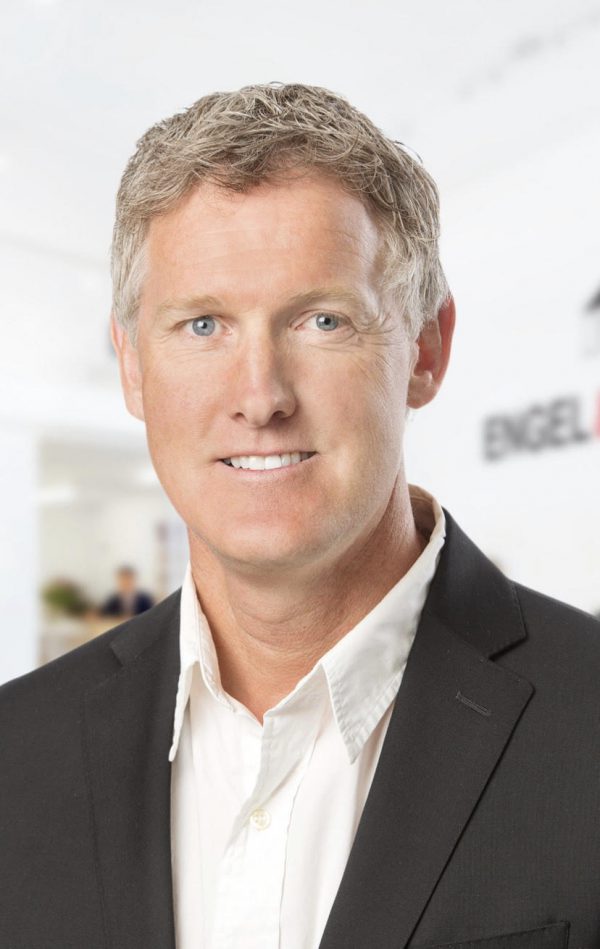 As a member of the national ski team for 12 years, Rob Boyd had three World Cup downhill wins, and qualified for three Olympics (1988, 1992 and 1994) and six World Championships. He is best known for his 1989 World Cup downhill gold in his hometown of Whistler, and in 2000 he was inducted into the Canadian Ski Hall of Fame.
Never too far from the ski hill, Boyd was coach of the Canadian women's Olympic speed team from 2004-10 and head coach of the Whistler Mountain Ski Club. He is now a real estate broker with Engel & Volker in Whistler, where he lives with his family
JAN HUDEC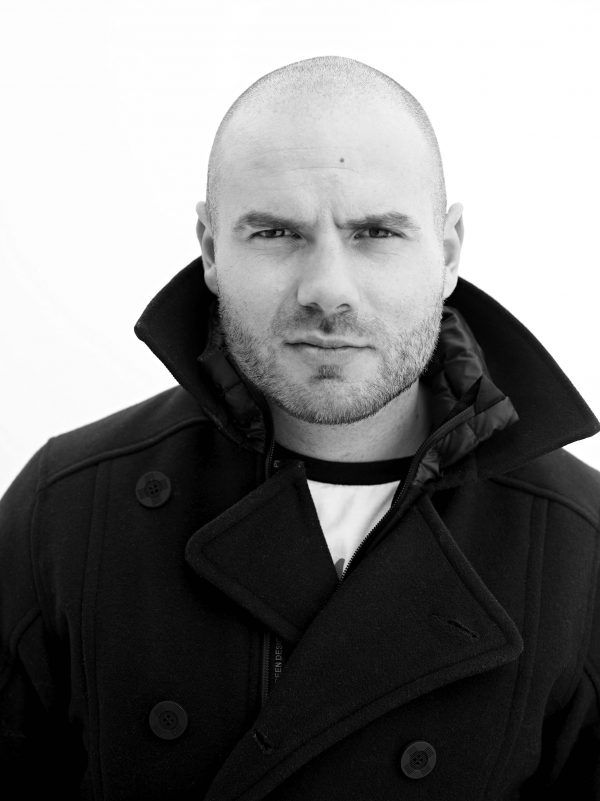 Along with multiple World Cup podiums, including a gold at Lake Louise, and a downhill silver at the 2007 World Championships, Jan Hudec also won an Olympic bronze medal in super-G at the 2014 Sochi Winter Games. It was the first Olympic medal for Canada in men's alpine skiing in 20 years.
Having fled the Czech Republic as a toddler with his parents, who moved the family to Alberta, Hudec still holds dual citizenship. For his final competitive season, he raced with the Czech Republic ski team at the 2018 PyeongChang Winter Games.
He later set up PandaHAUS and various sports apps to support amateur athletes. Multitalented, Hudec is an accomplished drummer who rocks the house with his band, Masters of Disaster, at parties such as the 80th Kitz Legends Night last winter in Kitzbühel. He's also a ski coach, business entrepreneur, Harley-Davidson ambassador and amateur racecar driver.