Reading Time:
3
minutes
Whitewater Ski Resort recommends 7 ways to make your ski trip memorable
When planning a ski trip, price and logistics tend to be the biggest factors in choosing your destination. But once you're on the slopes, the good deal you got on that "Ski & Stay" package is quickly forgotten; it's all the other things that make a trip truly memorable.
Whitewater Ski Resort, near Nelson, B.C., is a bit different from other destinations. It's the kind of place where those special moments are easy to find. And once you've discovered it, you'll be returning, again and again.
Here are 7 things that will make your trip to Whitewater this season one of the best times of your life.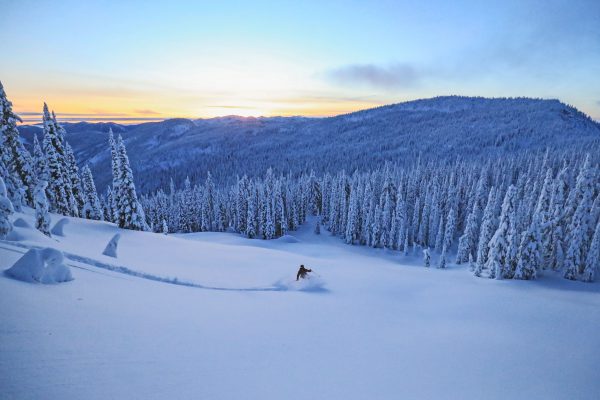 Powder
There's nothing better than shredding the deep stuff. Whitewater consistently receives around 40 feet of snow each season; and since it's located just west of the Canadian Rockies in the Selkirk Mountains, it tends to fall in dry and powdery buckets of delight.
Consistent snowfall
Fresh tracks are great, but fresh tracks every single day? Whitewater has had new snowfall for 85% of the 2020 season (as of January 16th). That's an average of 10.4 cm falling every single day.
Push your boundaries
Groomers are great, but skiing is about so much more than following well-beaten trails. With some of the steepest terrain, the best gladed skiing in North America and a bounty of hidden stashes, Whitewater is a resort you can spend weeks exploring and challenging yourself.
Disconnect from your day job
So many of us go on holiday to get away from our desks, only to end up glued to our phones, checking emails and Instagram. Whitewater is proud to be a tech-free zone. No Wi-Fi or cell service can be found anywhere. It's a great opportunity to break free from work and reconnect with what really matters: your family, friends and the amazing mountains around you.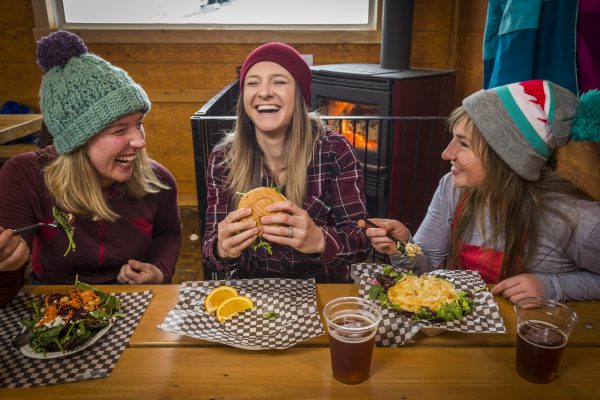 Make friends with the locals
Because there are no devices in people's hands, Whitewater is a place where strangers talk on the chairlifts; plus it's easy to make friends with people sitting next to you in the bar. The locals from the resort's hometown of Nelson, B.C., are a friendly and eclectic bunch and won't shy away from a chat! The community vibe is strong.
Eat delicious food
Forget overpriced pizza slices and watery coffee. Whitewater's food is so delicious, it's been reviewed in The New York Times. The on-mountain café and bar menus offer options to suit everyone's tastes, budgets and dietary restrictions. Salad bowls, burgers, poutine, smoothies, freshly baked goods, craft beer and artisanal coffee are all standard fare.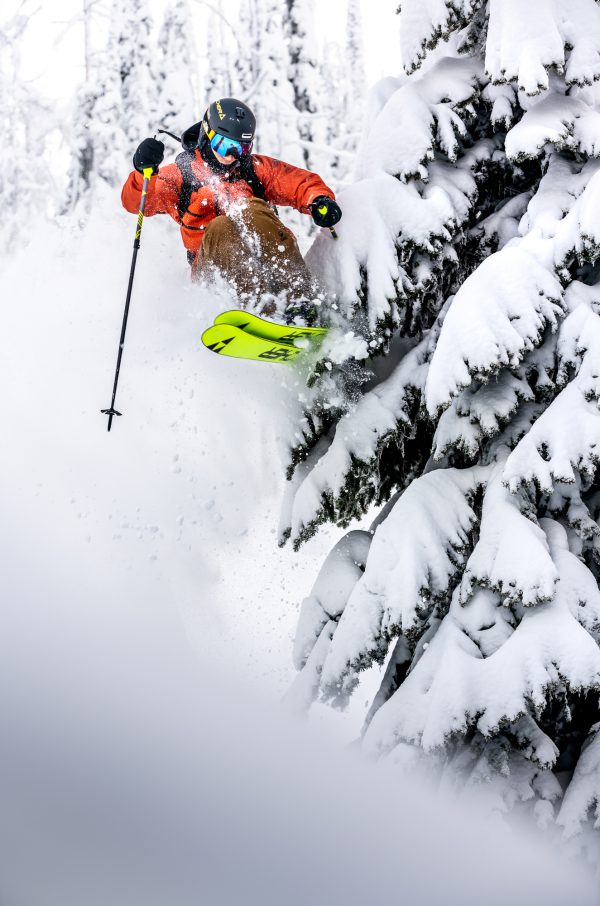 Stay in a place with soul
Mountain ski towns can be beautiful, but Nelson in British Columbia's famed Kootenays offers something extra special. With heritage buildings, a thriving arts and music scene, and more restaurants per capita than Manhattan, you won't be short of ways to fill your time when you're not on the slopes.
For more information and to start planning your trip, visit www.skiwhitewater.com