Reading Time:
6
minutes
BOOTS FOR BIG FOOT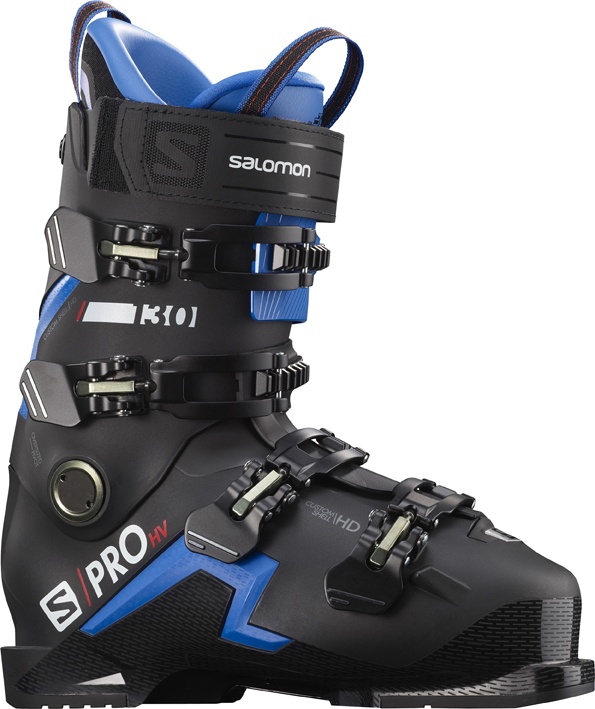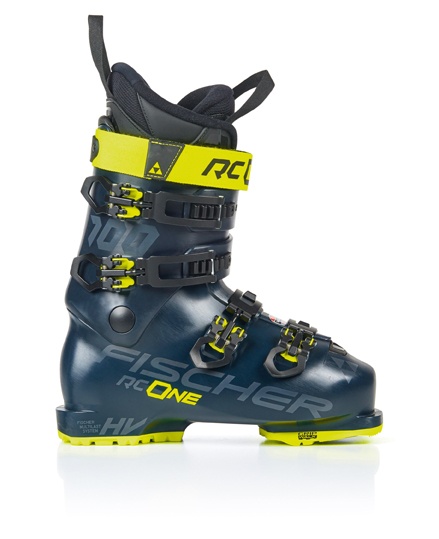 Performance boots and wide feet used to be mutually exclusive. Higher-flexing boots typically were only available in skinny lasts. But manufacturers are starting to realize that people with high-volume feet who rip don't want to ski in pain. Both the Fischer RC One HV and Salomon S/Pro HV are high volume (HV) versions of the respective brands' performance boots, with the 130 flex and all the bells and whistles that includes. Finally, square feet can fit in the round holes. Fischer: $1,200; fischersports.com; Salomon: from $350, salomon.com
MORE METAL MADNESS

Dampness: an adjective often used to describe skis that plow through crud like it's powder and hold an edge without chatter. Usually achieving it involves one or two sheets of metal. These "metal-laminate" skis are one of the hottest categories in ski construction. Exhibit A: Line, which usually follows its own freeski-inspired path, launches the Blade, a metal-laminate, groomer-focused winner. Exhibit B: Salomon introduces metal for the first time in its freeride collection with the Stance (see review). Line: $750, lineskis.com; Salomon: $700; salomon.com
Ti IS NOT TITANAL
Hey, people who name skis, science wants its titanium back! I'm certain if you asked, the International Union of Pure and Applied Chemistry would want the ski industry to stop using the symbol Ti to indicate the presence of Titanal in skis. But as anyone who took grade 10 science knows, Ti is the symbol for the chemical element titanium, a lightweight metal with the periodic weight of 22. "Titanal" is a mutt by comparison. The Austrian company Metall AG creates all the world's Titanal by combining aluminum, zinc, magnesium and copper. There's no Ti in Titanal. Calling this metal alloy Ti sullies titanium's pure and refined name.
I will admit, one or two sheets of Titanal in a ski's structure adds dampness and stiffness for a smooth, stable and powerful feel—worthy qualities for performance on hard snow. It's particularly trendy in wider, expert, all-mountain skis because it adds edge-bite and tank-like sturdiness in chopped-up powder.
Abbreviations—and accuracy—matter. Leave Ti to titanium. For Titanal, might I suggest AlZnMgCu or AZMC. Not only is it more correct, it has a nice ring to it. – Karl Riddlepop, Vancouver Island
FROZEN PHONE PREVENTION
Between logging vertical, answering calls and taking snaps, our phones are essential ski gear. But their batteries were never designed for winter's harshness. Thankfully, help is handy.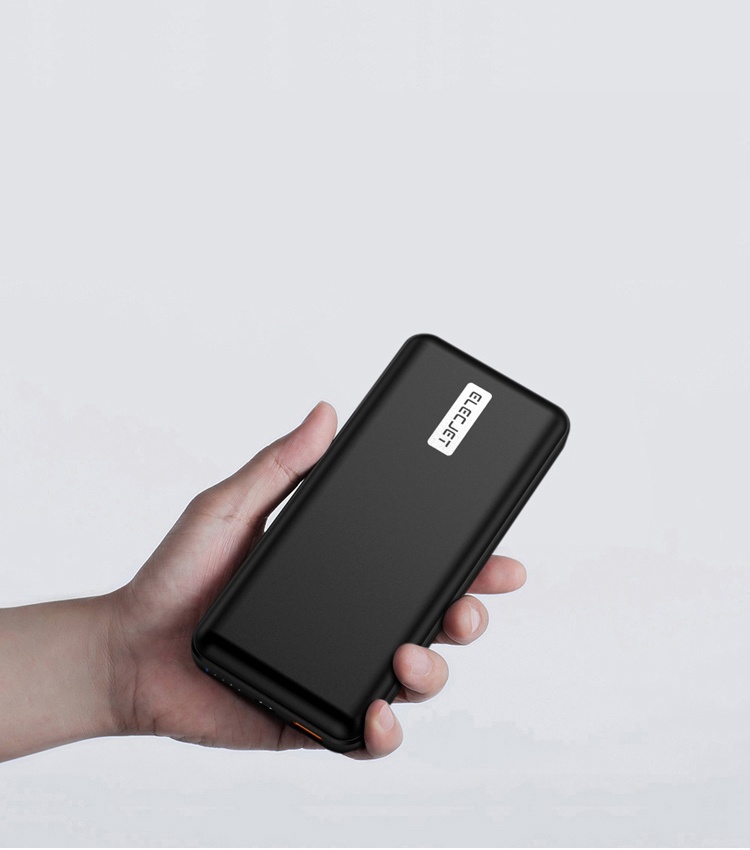 Elecjet PowerPie: Stop searching for a socket, just bring an extra battery for super-fast and even cordless charging. $80; elecjet.com
Hangtime Industries Koala: The stretchy harness and bungee lanyard prevents the easy-to-do and hard-to-remedy nightmare of dropping a phone off a lift. $34.50; hangtimegear.com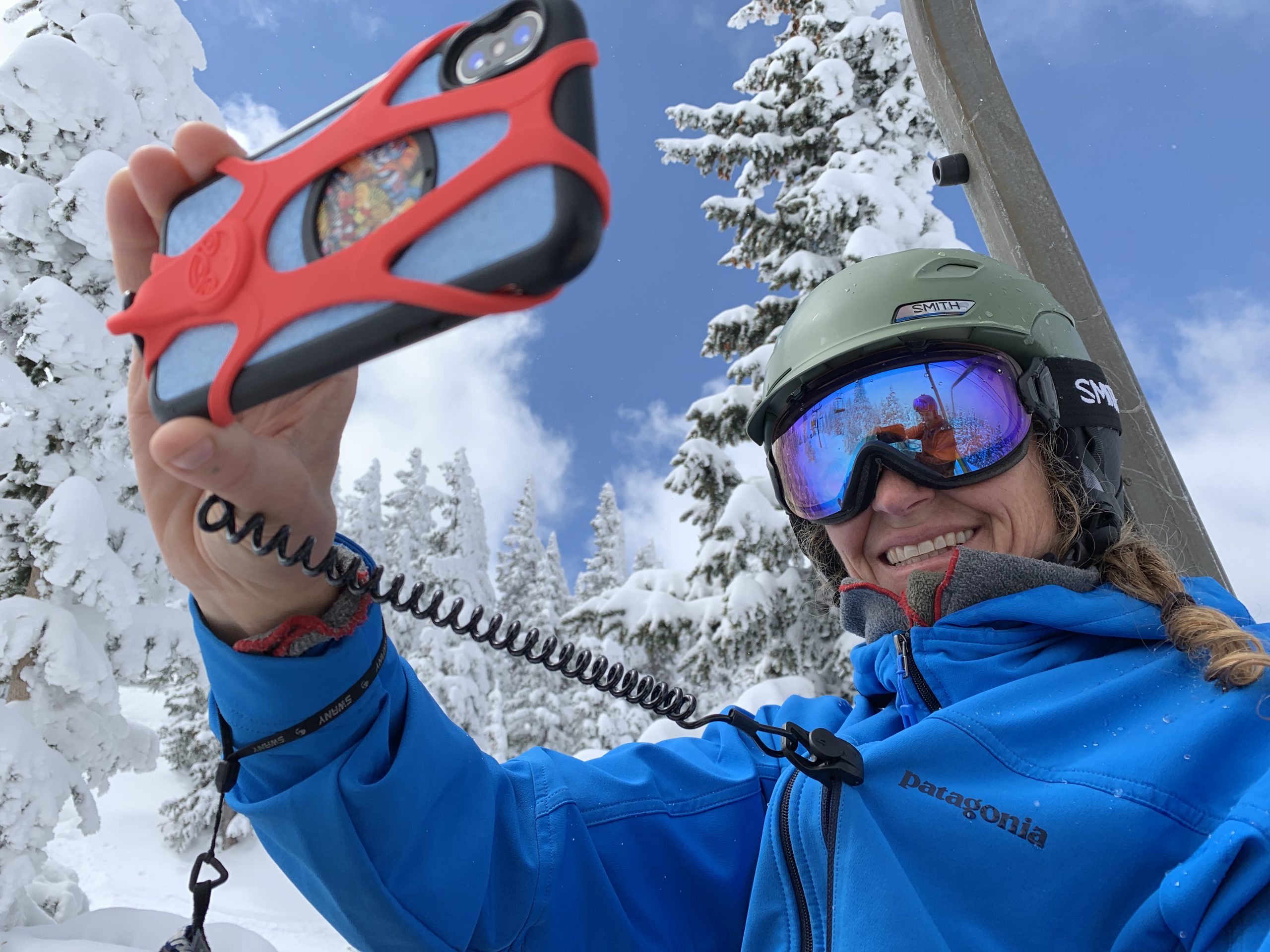 Apple's smart battery cases (from $129) will extend power out in the cold as well as provide added drop protection. The soft silicone material of the 11 case, for example, offers a dedicated camera app button for one-touch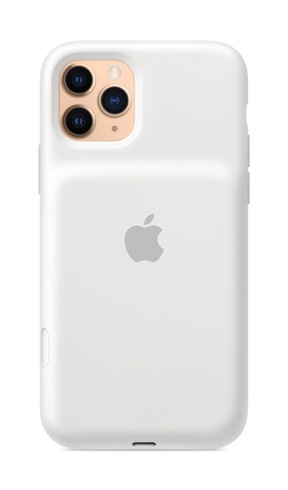 launch, photographs and videos. The case also charges simultaneously with Qi chargers. apple.com/ca
RUSH TO SUSTAINABLE
Reduce, reuse, recycle and, in some cases, grow it. Sustainability continues to be the buzzword from just about every apparel brand. They continue to cut nasty chemicals and reduce water and energy consumption. Among all the competition, a few efforts stand out.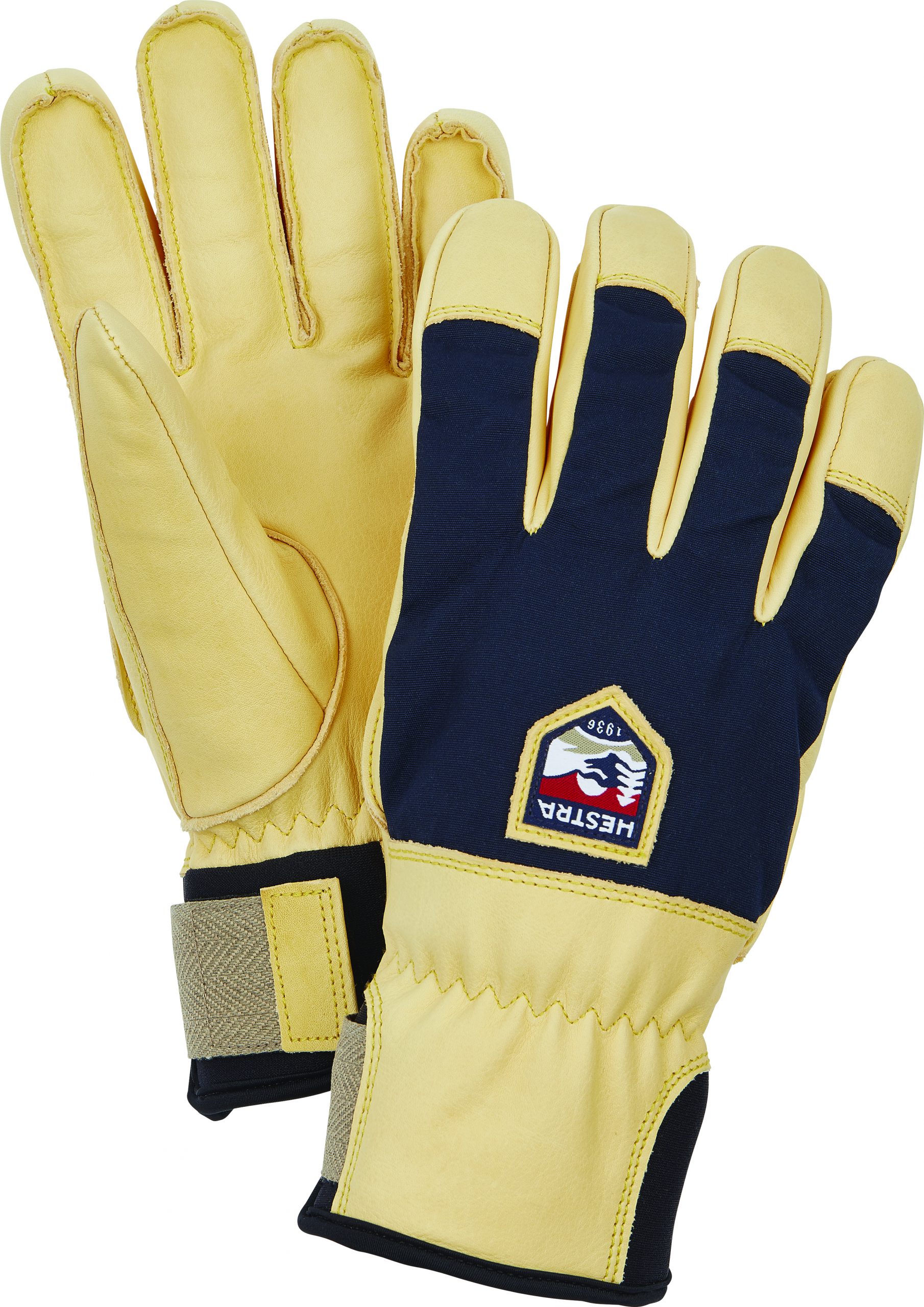 Hestra Sarek Ecocuir Gloves
Not only does it make some of the best-fitting and longest-lasting gloves, it does it with third-party-certified, environmentally friendly manufacturing and management—and has been since the mid-'90s. Of note, the Sarek Ecocuir is one of several models that come with leather tanned without the use of heavy metals like chromium. $200; hestragloves.com
Primaloft Bio
With synthetic clothing shedding tiny bits into watersheds and the food chain, PrimaLoft developed Bio to stop the micro-plastic problem. Bio is a 100% recycled plastic insulation that contains glucose. Chuck a Bio product into a landfill and bacteria will break it down until it's undetectable. Find it in Maloja's Lobessa Jacket, an insulated, resort-focused beauty. $439; maloja.de, primaloft.com
Salomon runner to ski boot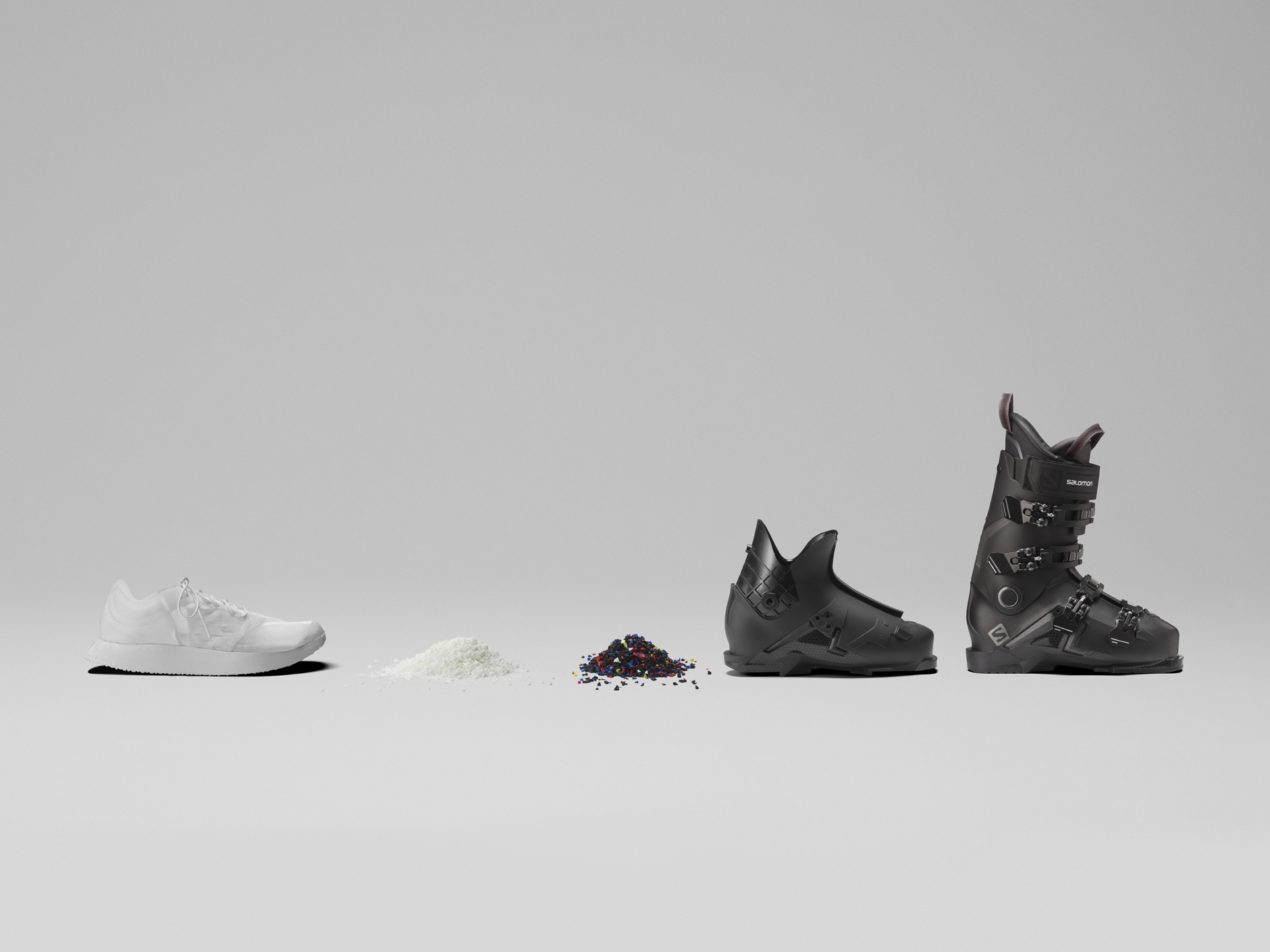 As part of the French company's efforts to create a circular economy, designers spent 18 months creating a fully recyclable running shoe made from thermoplastic polyurethane, or TPU. When the concept shoe has run its final kilometre, Salomon can break it down into TPU beads, melt those down, inject them into a boot mould and voila (providing that owners are committed to returning them to Salomon). What was once a running shoe is now a ski boot shell. Still in development, the running shoe and subsequent ski boot should be available in 2021. salomon.com
MountainFLOW Eco-wax
Replacing petroleum for plants—that's MountainFLOW's mission. The company has spent the last two years testing 200 formulations to find the right combination of ingredients for a wax that slides as well as the toxic stuff does—but also biodegrades. This is important because petroleum wax slowly wears off the base of skis and accumulates in the environment. MountainFLOW comes in rub-on and hot wax, as well as skin wax and anti-stick spray. $15; mountainflowecowax.com
Patagonia Nano Puff
Turning recycled plastic into the hollow insulation in Patagonia's Nano Puff jacket normally requires a special oven with a large carbon footprint. Patagonia pushed PrimaLoft, the insulation's maker, to develop a more energy-efficient technique called PURE (Produced Using Reduced Emissions). The new process still uses 100% recycled insulation, but produces 48% less carbon emission. That's 17.6 car trips around the earth. $249; patagonia.com
Smith Lowdown 2 CORE
Smith uses five water bottles to make the frames for its Lowdown 2 CORE sunglasses. It's an option on three of the company's most popular styles. $150; smithoptics.com
WHAT WOMEN DON'T WANT?
"The ski doesn't care which bathroom you use," says Mike Hattrup, veteran ski designer and Fischer alpine product manager. He's talking about Fischer eliminating women's skis from most of its line in favour of unisex skis. The bold move is part of a growing divide in the gender-specific ski world.
"If women's physiology [in relation to skiing] was truly different, you would see different women's and men's skis on the World Cup," Hattrup continues. "The data aren't there to support different skis or different mounting points."
Thus the brand replaced parallel women's and men's lines with unisex skis that come in two colours.
G3 also thinks the gender divide is pointless, but it recognizes that some of its products are too long and too stiff for some lighter/shorter or less-skilled skiers, regardless of their sex. In response, it's introducing SWIFT. Every one of its ski models comes in a different graphic colour and different lengths, but with the same dimensions and construction.
"This is not a female series, a youth series or a beginner series," says G3. "SWIFT gear is technical and suitable for any gender. Every detail…is dialed in for smaller adults and youth looking to push the limits of what they can accomplish in the backcountry."
G3 and Fischer are the minority. Most brands continue to make women-specific lines, saying that women need a unique ski because they tend to have smaller feet, a lower centre of gravity and weigh less. Scientific evidence to back up the claim that women, as a gender, are significantly different in shape or weight is hard to find. What the move does show is that brands are thinking about women and lighter men more than ever. That's good news for everyone.
< Noteworthy
Bear Strap
B.C. artist Kalissa Lolos designed Xspex's new Havoc goggle strap ($219) to give a unique look to this Canadian brand. Available in five frame colours the sleek cylindrical styling includes a welcome magnetic double lens-lock design to keep life fog free in the most inclement conditions. Two lenses for sun and low light are included. xspex.ca