Reading Time:
2
minutes
A ski is a simple machine: put it on edge, apply a little pressure and it will turn. The tricky part in skiing is transitioning from one edge to the other. Let's look at one of the many possible ways of doing this.
This "topple" of the mass across the skis is achieved by bending the downhill leg at just the right moment to send the body where you want it to go. We learn to do this without thinking, yet it demands precision in a moment of multiple chaotic forces.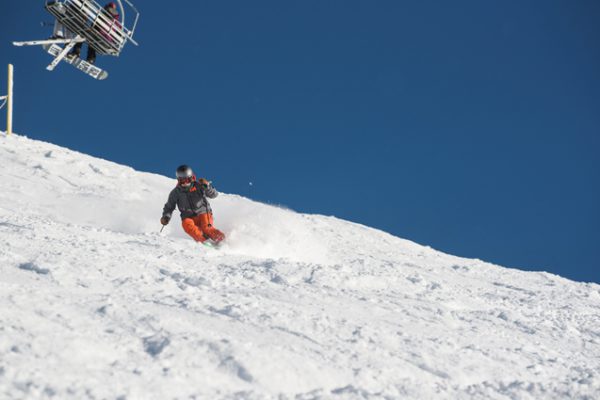 Nigel says, try this:
Without your skis on, stand with a buddy on either side at the ready. Take up a flexed, athletic stance, then lift one foot by bending the hip and knee. You'll topple and your buddy (hopefully) will catch you. If you had skis on, they would roll onto their edges. But if you'd been sliding, the skis would instead start to turn smoothly.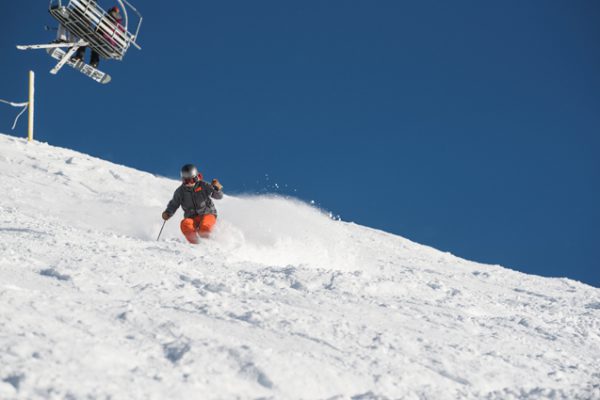 Now put on skis and begin by making that same move on a green run before applying the idea to blues and blacks. Feel the ski roll and start to turn. Bingo!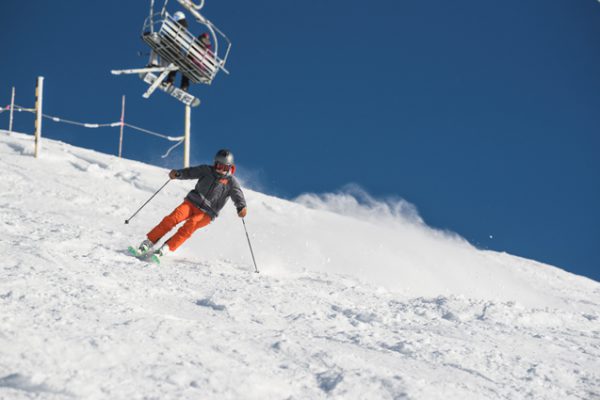 Time to go play with your timing. You'll soon be ready to demonstrate on that run under the chairlift.
photos: Dave Silver * by: NIGEL HARRISION * snow: Mt. Washington