---
The Swiss Connection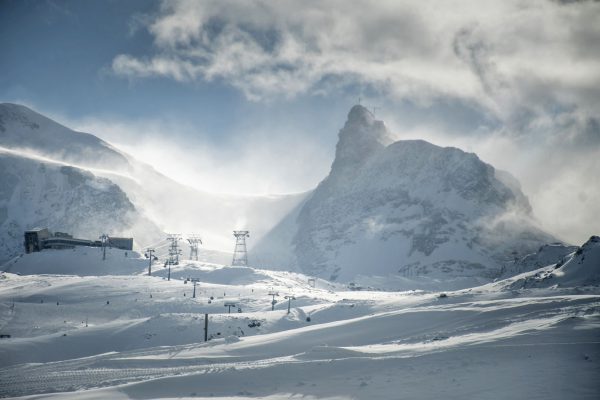 Since 2018, phase one of Zermatt's most ambitious lift-building project this century has been open to skiers and tourists. The four-km-long Matterhorn Glacier Ride 3S cableway reaches Europe's highest cable car station at 3,820m, near the peak of the Klein Matterhorn at the western end of the Monte Rosa massif.
Phase two, a 1.7-km single-span, cross-glacier extension to Testa Grigia on the Swiss-Italian border, will link into the neighbouring Cervinia lift system. It's aimed at the growing non-skier market, many from Asia, allowing them to cross the Alps without stepping on snow and in the comfort of heated leather seats, at a literal high point, with uninterrupted views of the looming iconic Matterhorn. Due for completion in 2021-22, it will also be used by skiers, for whom it will be most useful in the late summer ski season when lower ski routes/lifts are not open.
Despite 2020's global events Zermatt Bergbahnen AG, the lift's builders, remain confident and continue to enjoy full support from their financial partners. There is even talk of a third phase, to link via the Ayas valley in Italy to the Monte Rosa region to create the world's biggest ski domains, with more than 600 km of marked piste.
by ERIC KENDALL
Europe, Matterhorn, Switzerland