Reading Time:
6
minutes
How will we remember this Winter Olympics like no other?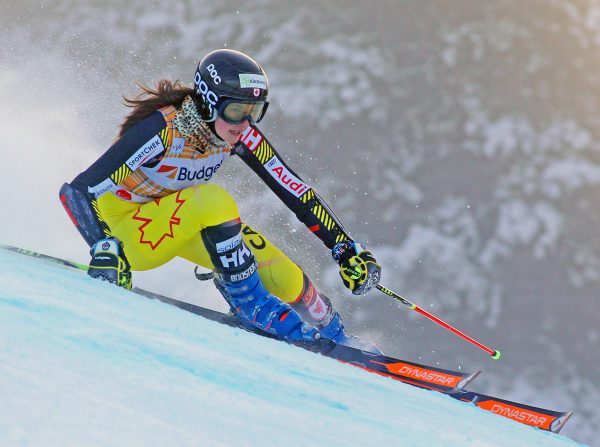 At press time in mid-January, both Alpine Canada and the Canadian Olympic Committee were standing fast in their commitment to sending athletes to the Olympics, leaving any boycott to the diplomats. ACA President Therese Brisson and COC CEO David Shoemaker were concerned about the fate of Canadian athletes who tested positive before departure or once the Games were underway. Right now Chinese law states that all foreign nationals who test positive are expected to quarantine in place in China for up to five weeks. The Beijing Bubble could work out well or be filled with disappointing or scary anecdotes. These "Guessing Games" will certainly be one for the record books.
GIVING IT OUR BEST SHOT
Here are seven names Ski Canada will be cheering for in the alpine skiing events. Some names we've been following closer than others.
ALI NULLMEYER, Slalom: Leading the women's technical team into a bright new year, Toronto and Georgian Peaks's Ali Nullmeyer finished an impressive 5th at the Croatian stop of the World Cup tour in early January. Even though the Olympic team roster wasn't being announced until after Ski Canada's press deadline, we're expecting to be clanging cowbells for Nullmeyer in Beijing.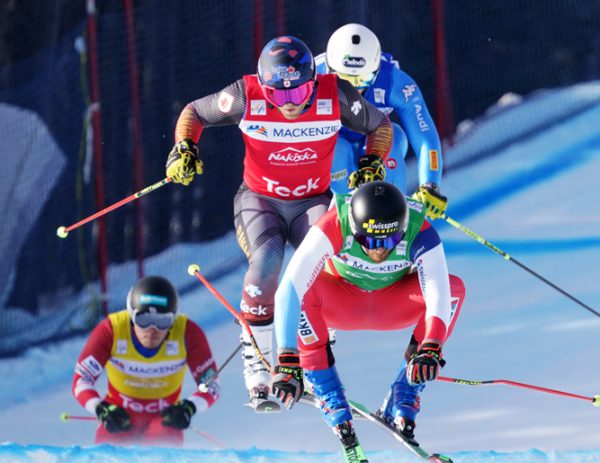 BRADY LEMAN, Ski Cross: Defending Olympic champion Brady Leman was off to a hot start in his gold-medal defence. He took 2nd place at the first World Cup ski-cross event held at the Secret Garden Olympics venue back in November.
MIKAËL KINGSBURY, Moguls: It's simple, every time a competitor steps into the start gate, Kingsbury, 29, is the skier to beat. This bona fide freestyle skiing superstar notched his 68th World Cup moguls victory in competition at Alpe d'Huez back in December. Kingsbury has been on the podium at 97 World Cup events and has won gold more than 66 per cent of the time!
CASSIE SHARPE, Ski Halfpipe: Sharpe competed in her first halfpipe at age 20, and has put together a storied freestyle career that includes six X-Games podiums and winning gold at the 2018 Pyeongchang Winter Olympics. She had knee surgery in 2021, however, she has ample experience and can put together a winning run in Beijing based on a bag of tricks that few of her competitors can consistently rely upon. Right now, the smarter money might be on Sharpe's teammate Rachael Karker, who is currently ranked Number 2 in the world, thanks to no less than eight consecutive podium appearances.
MARIELLE THOMPSON, Ski Cross: This is one sport that rewards race experience given its rough and tumble nature, and few racers have it like Marielle Thompson. The Whistler-based veteran has been on the circuit since 2011. After bringing home a gold medal at the 2014 Sochi Olympics, she entered the 2018 Pyeongchang Games shortly after recovering from ACL and MCL injuries and exited at the quarterfinals. At press time, Thompson already had one World Cup victory to her credit so far this season.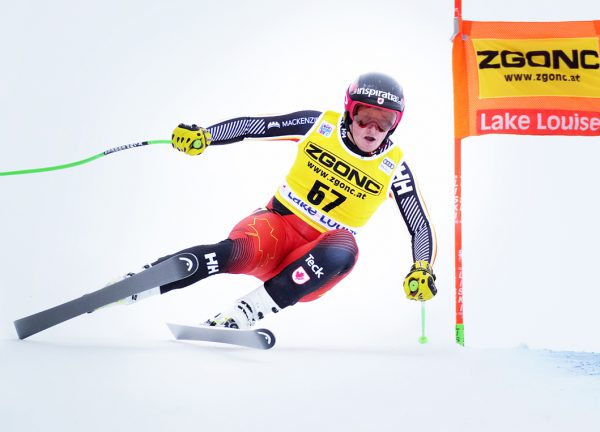 BRODERICK THOMPSON, Super-G: Would it not be the coolest thing ever to see Marielle Thompson stand on the ski cross Olympic podium and brother Broderick make it to the super-G podium? In this wacky world of Covid, where racers have not been able to compete in Olympic venues prior to February's Games, Thompson's breakthrough bronze-medal performance at Beaver Creek, Colorado, in December, after starting way back in 35th, will surely do wonders for his confidence.
BRENDAN MACKAY, Ski Halfpipe: Beijing 2022 could be Calgary-based Brendan Mackay's big Olympic breakthrough. He's shown steady improvement during his eight years on the World Cup tour, and started his quest for Olympic gold with victories in the first two ski halfpipe events of the 2021-22 season, including a win at a frigid Calgary Olympic Park in late December. Mackay's stiffest competition is likely to come from fellow teammates Simon d'Artois and Noah Bowman.
BUILD IT AND THEY WILL COME…MAYBE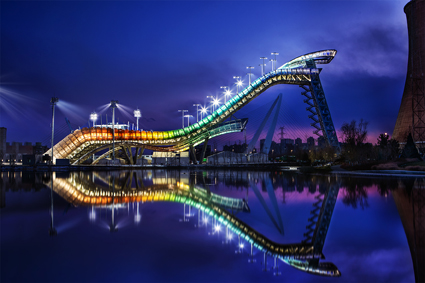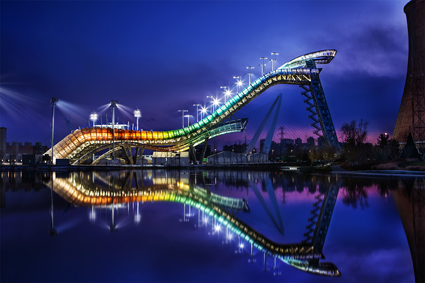 China is not the first place to build ski resorts specifically to host Olympic ski races. While the Japanese island of Hokkaido is now known as a powder mecca, ski facilities needed to be built for the 1972 Sapporo Olympics in Japan. The men's and women's downhill racecourse on the side of the dormant volcano Mount Eniwa was decommissioned afterwards.
In 1988, Nakiska, outside of Calgary, was purpose-built (under much controversy, since initially it was hoped that Olympic races would be held at Lake Louise). Still criticized as being far too flat to hold World Cup downhill races, Nakiska hosted an important pre-Olympics ski cross race in mid-January.
Hundreds of millions of dollars were lavished on the downhill facilities in Sochi, Russia, yet few European skiers ever visit like they do in nearby powdery Georgia.
The freestyle mogul skiing venue for the 2010 Winter Games at Cypress Mountain outside Vancouver was entirely built from scratch and became the North Shore Mountain's most consistently skiable pitch. But for most skiers, the best Olympic legacy remains Vancouver's light rail downtown-to-airport transit system and the upgraded Sea-to-Sky Highway to Whistler.
MORE CHANCES TO WIN!
The number of Olympic events (and medals awarded) has roughly doubled since Calgary hosted the Games in 1988. This increase in the number of events and broadening of sporting categories has served Canadian skiers particularly well in the medal count. In 1988, Canada failed to win a single gold medal in any event, though Karen Percy won two bronze medals in women's downhill and super-G.
Three decades later, in the 2018 Pyeongchang Olympics, Brady Leman and Kelsey Serwa both won gold in ski cross, Cassie Sharpe won the women's ski halfpipe, and Mikaël Kingsbury won the men's moguls. None of these events existed in 1988. Traditional marquee disciplines have not been as kind to Canadians; since alpine skiing's Olympic debut in 1936, we've had a total of 11 podium finishes.
It was 54 years ago that Nancy Greene won gold in giant slalom and silver in slalom at the 1968 Games in Grenoble. Though Kerrin-Lee Gartner won gold in the women's downhill at Albertville in 1992, a Canadian ski racer had not been on the Olympic podium since Edi Podivinsky won bronze in the men's downhill at Lillehammer in 1994 until Jan Hudec, one of the Canadian Cowboys, took the super-G bronze at Sochi 2014.
THE MAIN EVENT: MEN'S DOWNHILL
Very few ski races have been burnished into the brains of TV viewers quite like the 1976 men's downhill in Innsbruck when Austrian Franz "The Kaiser" Klammer pushed out of the start gate as the favourite to win. Klammer's "edge of disaster" style propelled him to 12 consecutive World Cup victories, and under tremendous pressure at his home track, he laid down the run of a lifetime to take top spot on the Olympic podium.
However, Olympic downhill courses are often a mixed bag since in many cases the courses are not part of the White Circus. (Happily, such was not the case with the 2010 Winter Games downhill, held on essentially the same Whistler course on which Rob Boyd won his famous World Cup victory in 1994.) Like many inscrutable aspects of the 2022 Beijing Olympics, the downhill will be raced on a course that has never hosted a World Cup competition.
Traditionally held two or three days into the Olympics, the men's downhill course was designed by the legendary Swiss racer Bernhard Russi, who finished 2nd to The Kaiser back in 1976. The course starts with a near-vertical plunge of 68 degrees and features a series of sweeping, high-speed turns on a concrete surface. To add to the race's ambience, there will be no spectators along the course.
At press time, veterans like Swiss racer Beat Feuz, Italy's Dominic Paris and 2014 Sochi champion Matthias Mayer of Austria were the favourites going into the Beijing Games, although two American racers, Bryce Bennett and Travis Ganong, had impressive finishes earlier in the season.
True fans of Canadian Olympic ski racing have never quite recovered from the disaster of the 1980 Lake Placid Olympics, when race favourite Ken Read's ski fell off  mere seconds after he pushed out of the start. Instead, teammate Steve Podborski made the podium that fateful day with a bronze in downhill.