The Start of Something Big
---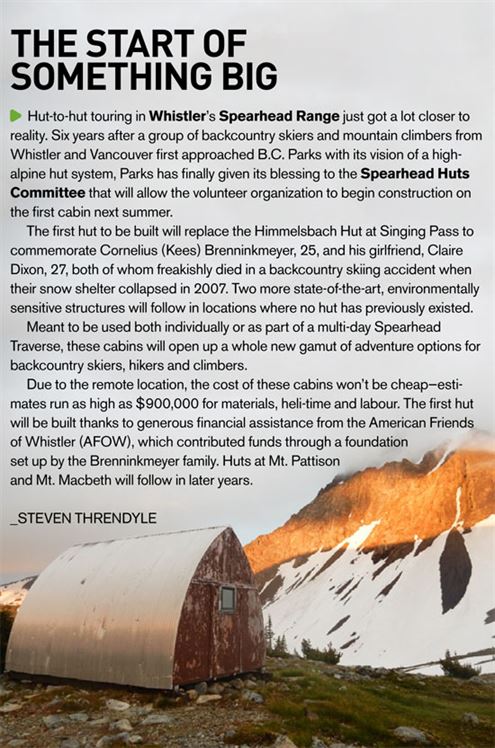 Hut-to-hut touring in Whistler's Spearhead Range just got a lot closer to reality. Six years after a group of backcountry skiers and mountain climbers from Whistler and Vancouver first approached B.C. Parks with its vision of a high-alpine hut system, Parks has finally given its blessing to the Spearhead Huts Committee that will allow the volunteer organization to begin construction on the first cabin next summer.
The first hut to be built will replace the Himmelsbach Hut at Singing Pass to commemorate Cornelius (Kees) Brenninkmeyer, 25, and his girlfriend, Claire Dixon, 27, both of whom freakishly died in a backcountry skiing accident when their snow shelter collapsed in 2007. Two more state-of-the-art, environmentally sensitive structures will follow in locations where no hut has previously existed.
Meant to be used both individually or as part of a multi-day Spearhead Traverse, these cabins will open up a whole new gamut of adventure options for backcountry skiers, hikers and climbers.
Due to the remote location, the cost of these cabins won't be cheap—estimates run as high as $900,000 for materials, heli-time and labour. The first hut will be built thanks to generous financial assistance from the American Friends of Whistler (AFOW), which contributed funds through a foundation set up by the Brenninkmeyer family. Huts at Mt. Pattison and Mt. Macbeth will follow in later years.
by STEVEN THRENDYLE in
Buyer's Guide 2017 issue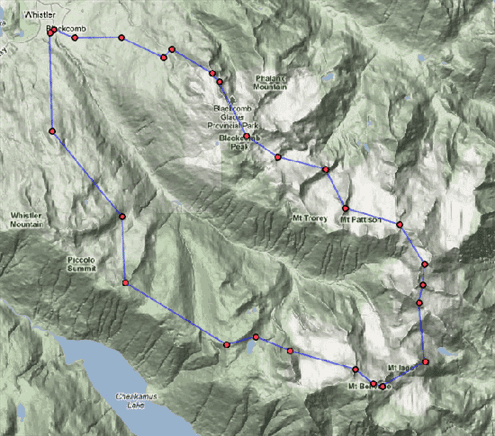 Tags: American Friends of Whistler, backcountry, BC, British Columbia, Spearhead Range, Spearhead Traverse, Whistler, Whistler-Blackcomb