Reading Time:
2
minutes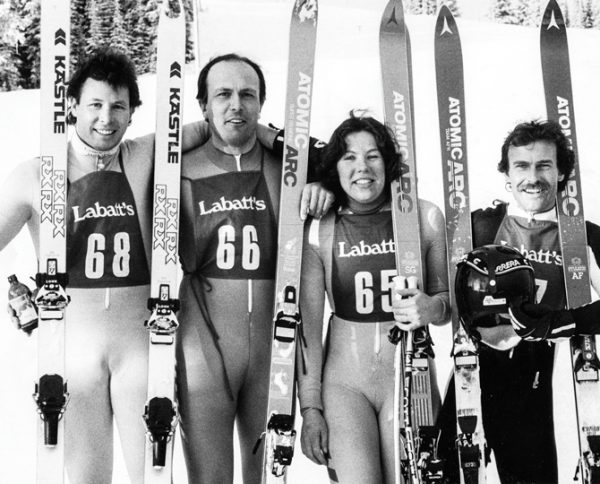 When you picture the world's most classic downhill tracks, most people think of Kitzbühel's Hahnenkamm, Wengen's Lauberhorn or Canada's own Lake Louise. While these are certainly gems, there's one other classic track where the spandex crowd get to live out their downhill dreams.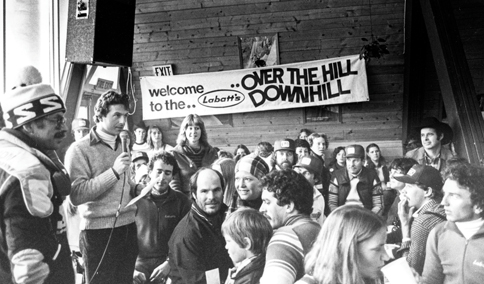 Since its inception in 1981, SilverStar's Over the Hill Downhill has been the most prolific and successful recreational downhill race in Canada. Like all great courses, the Over the Hill has some ominously named sections that allow racers to ignore the parts of their brains that are screaming at them to slow down. Nail the upper parts of the course—sections like Double Trouble, Fly by Island, Mach 1 and Coaches' Corner—and racers can be above 100 km/h as they scream through the Gaza Strip, a section named by an Egyptian racer years ago.
Gordon Brown, who for more than 30 years has been responsible for course setting, coaching and ensuring a safe race environment, credits the terrain and number of runs the racers get in training that make this race special. Brown pointed out that there isn't another venue in the country where recreation racers can get up to eight runs of training in before race day.
The true magic of the OTH track might be the way it works for a range of abilities. The track is fast enough to be competitive for the pros, but safe enough that even novice racers will feel confident enough to go "full gas." The truest description of what it feels like to go at your upper limit comes from former test pilot Bud White, who said, "This is better than a low-level nuclear strike in an F-16."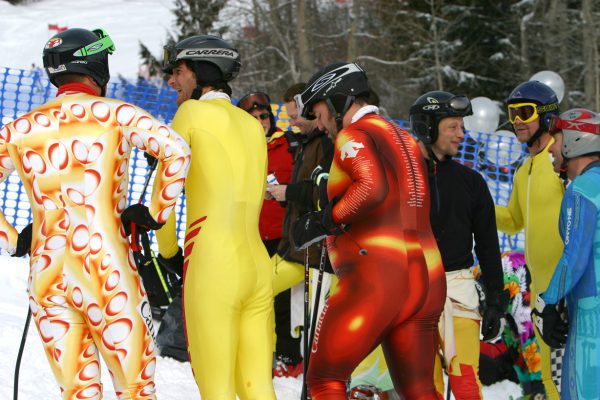 This year marks the 40th anniversary of the Over the Hill Downhill, and the 40th time Sun Peaks racer Ian McLaren will throw himself down the track. It just goes to show that, like it says in the movie, some folks "feel the need, the need for speed."