Reading Time:
6
minutes
It's not your average night at an average Royal Canadian Legion. And definitely not a typical public meeting to tell the locals about a gigantic ski resort development proposed for nearly undeveloped wilderness in their backyard.
Instead of the usual few vets and their pals quietly visiting over rye or rum and Cokes, Branch No. 266 in Valemount, B.C., is crammed with all ages. A jovial volunteer is doling out a hearty lasagna dinner, and a seven-piece band, led by former village mayor and current graphic designer Andru McCracken, is turning out soulful blues numbers. There are no protesters tormenting any big-city resort proponents. Nobody is waving signs, dressed in polar bear costumes, ranting about climate change, spiking trees or slashing tires. It's 100 per cent smiles. The most-asked question on this late February evening? "Why are you taking so long?"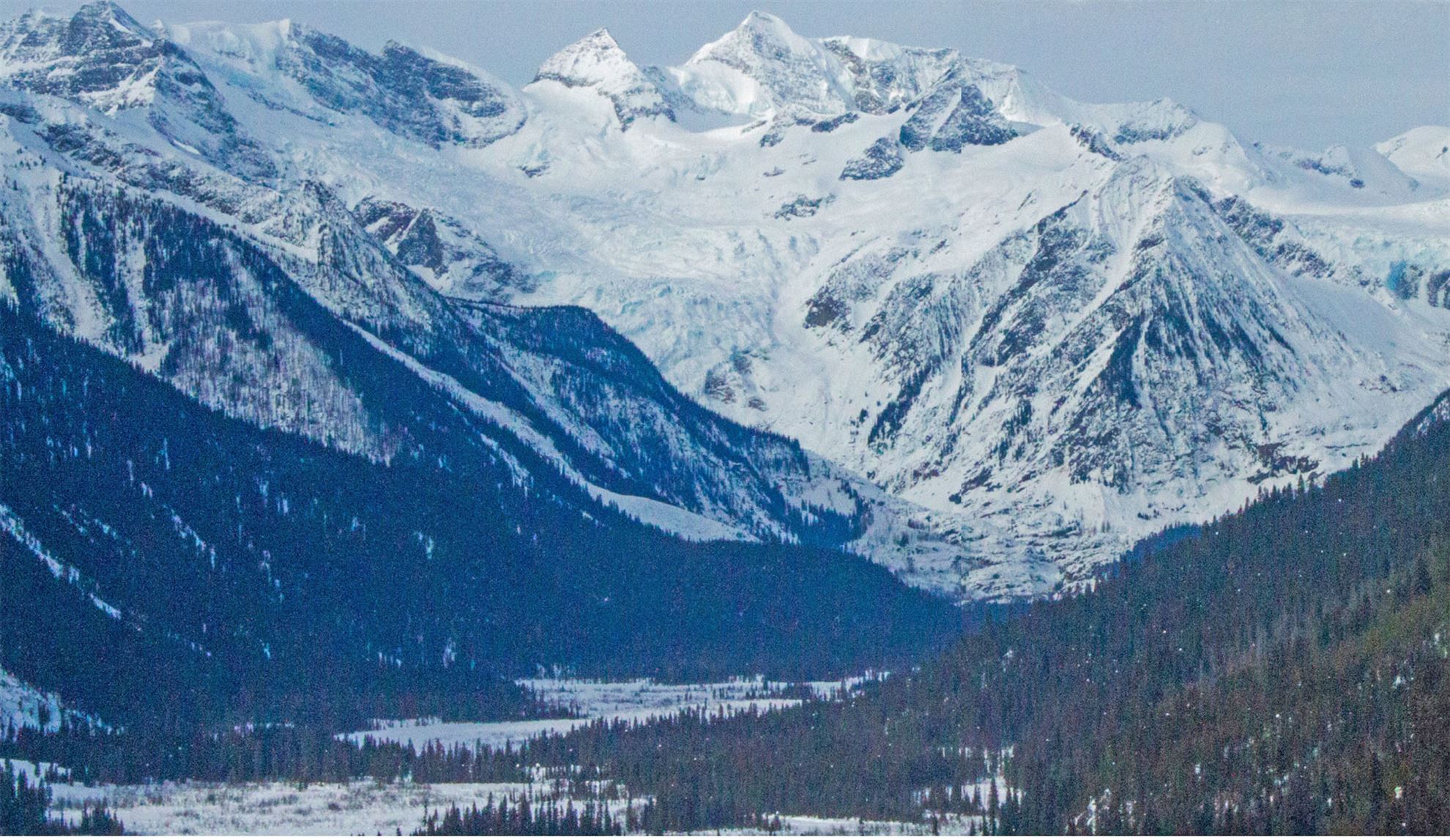 by GEORGE KOCH  *  photos: ANDRU MCCRAKEN in Fall 2016 issue
————
The Bell 407 helicopter alights on the breezy ridge, five people scramble out and within seconds the vast surroundings of craggy peaks and skiable snowfields are dead quiet. Project president Oberto Oberti, vice-president and son Tommaso Oberti, and Joe Nusse, the development's Valemount-based project manager, hope that soon Twilight Glacier, where we're now standing, will be scaled by lifts and happy skiers will be exploring its slopes at will. Valemount Glacier Destinations Ltd., as it's known, will be the first all-new ski area built in Canada in nearly 40 years, with all-natural snow from peak to valley.
The 2,600-metre-high Twilight will be the most distant lift in Phase 1. Under the development's ambitious Master Plan, it will be but a stage on the way to the Obertis' real prize: a gondola to 3,050 metres on Mount Arthur Meighen. If the $175 million project, 123 km west of Jasper, gets that far, it will be by far the highest-rising ski lift in Canada, and will give the resort 2,150 metres or 7,050 vertical feet of skiing—crushing all other North American resorts by hundreds of metres.
"The Twilight lift terminal could be over there, on that flat saddle, or over here, on this little ridge," comments the elder Oberti, whose lifelong passion for skiing has driven him to spend a quarter-century attempting to bring the European-style big-mountain, peak-to-valley skiing of his youth in Italy to a Canadian resort industry more accustomed to "terrain pods" of cookie-cutter cruising runs cut through the trees. Among his projects, Oberti drove the transformation of Golden's Whitetooth ski hill into Kicking Horse Mountain Resort, with its signature village-to-peak gondola. Never one to miss out on a few extra vertical metres, Oberti observes, "The little ridge is higher."
"But very tight," I counter. "You could have some real train wrecks when novices try to unload, and you'll need to cut a road across the face for them to ski down. Take the saddle. People will be less tense in getting off, there's plenty of room to relax and enjoy the views at the top, and those who want the extra vertical can bootpack up."
"Let's get skiing!" declares mountain guide John Mellis, manager of Canadian Mountain Holidays' nearby Cariboo Lodge. Here, too, the co-operation and goodwill have been remarkable. The lodge is just a few minutes' flight to the south, and CMH has agreed to give up a chunk of its heli-skiing tenure to make room for the ski resort. This makes a jarringly welcome contrast to the Obertis' other project, Jumbo Glacier Resort near Panorama and Invermere. The local heli-skiing operator has fought Oberti tooth and nail for years.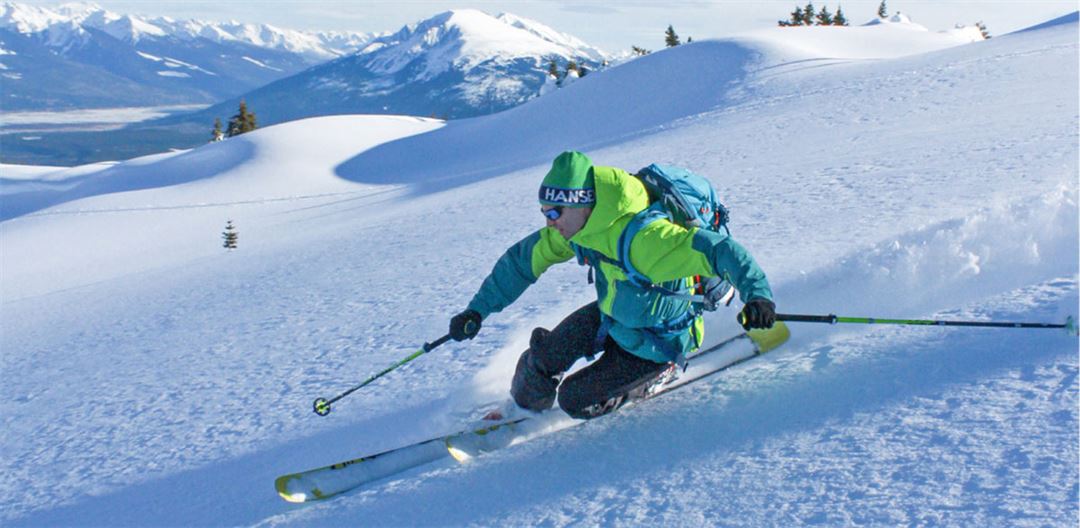 Up here in Valemount, however, people ranging from current and former mayors to the Valemount Ski Society to individual business owners to provincial officials don't just see the opportunity, they feel it in their bones. They sense a huge upside in jobs, incomes, local improvements and simply being put on the international tourism map. This is Valemount's best chance in a generation, perhaps half a century. In CMH's case, giving up some terrain is seen as a trade-off for the chance to upsell some of the ski resort's much more numerous future guests to heli-skiing, while guaranteeing world-class resort skiing for heli-ski guests to warm up on or use on non-flying days. Helicopters could take off from the resort village or the top of Twilight, creating efficient daily heli-skiing options. The same could have been true at Jumbo.
Twilight proves lovely skiing, pitched at the upper intermediate gradients that much of the skiing public loves. At the bottom, the helicopter ferries out part of the group while Nusse, McCracken, Ski Canada Technical Editor Ryan Stuart and I fly to a small plateau beneath the black cliffs of Mount Pierre Elliott Trudeau. The irrepressibly energetic Nusse is one of Valemount's central drivers of the ski resort idea, and in 2011 approached the Obertis to lead the complex design and approval process. We're now in the middle section of Phase 1, where chairlifts and gondolas will link the village base to Twilight. The gentle slopes here are boot-top crystals of fairy dust and we ski some laps for Andru's camera, skinning back up.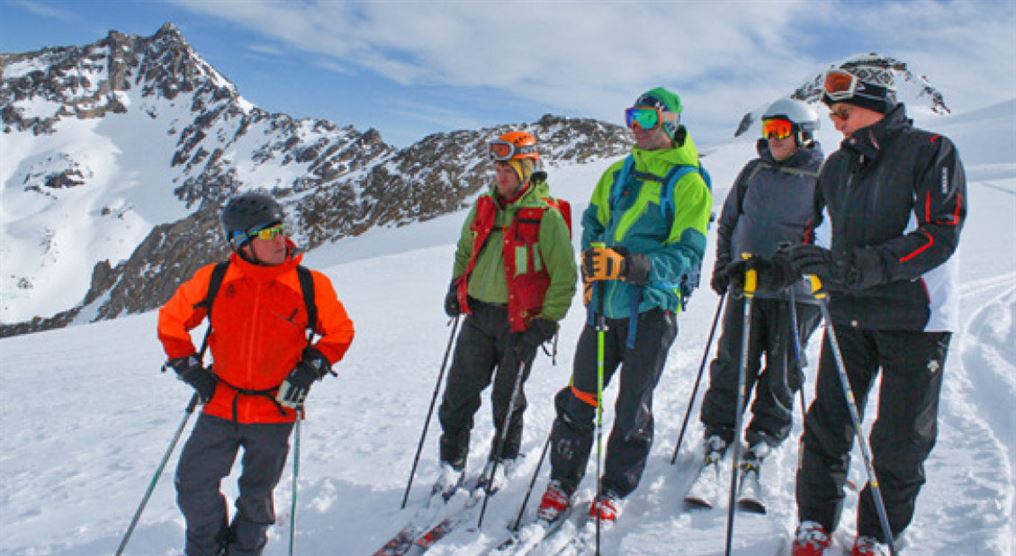 Nusse leads us off the plateau and the rolling away slopes open up sweeping views of the Canoe River valley, Valemount and its airstrip near the future resort base, magnificent Mount Robson to the northeast, and to the south Canoe Mountain and the Albreda Glacier. The latter two features were considered and dropped as ski resort locations. The current site is far better integrated with Valemount. The resort village of eventually 2,000 beds will sit on benchlands slightly above the valley floor just a few kilometres from Valemount. Paved access will come by upgrading an existing logging road. One can (and we eventually do) ski right to the airstrip.
We find more nice powder and terrain down another heli-skiing run that will soon become Phase 1's frontside slopes, with a mix of cut-and-groomed runs and natural glades. There should be plenty of powder. The Premier Range of the Cariboo Mountains averages 1,400 cm of annual snowfall at 1,800 metres elevation, and even the valley bottom's average of more than five metres exceeds the peaks of some Canadian ski areas. As the timber thickens, we poke around for small gladed shots, then enter a zone of tortuously splintered trees and muddy logging roads that render skiing impossible. This is part of the region's community forest and the logging activity meshes with the resort's development needs, including the village site.
In mid-August, the B.C. government approved the resort's Master Plan. In comparison to his still-incomplete 25-year Jumbo odyssey, Oberti finds it amazing that Valemount moved from the idea stage to the cusp of construction in five years. "It's been almost miraculous, really, a whole set of accidents to make this happen," recalled Oberti in a late-August interview. "The local people at every level have been just incredible, right from the start advising us on what to do and how to do it in order to make things move forward and succeed. They deserve so much credit. I feel particularly good because this is my first big win since the Kicking Horse expansion, and it's even more difficult in North America to start an all-new ski area."
From here, the major remaining steps are local rezoning and amendment of Valemount's Official Community Plan, followed by the provincial master development agreement, and acquisition of project financing. Given the longstanding support of the village, the regional district and the local Simpcw First Nation, local approvals are essentially guaranteed. Project financing, in the form of investment units marketed to the public, is to be arranged through a firm that, Oberti says, has a strong track record of successful capital project financing.
Construction of the day lodge, service buildings and the first four lifts onto Mount Trudeau is to begin next spring, with the opening of 1,300 vertical metres of skiing on two mountainsides in December next season. The extension to Twilight would happen in year two or three, and the Obertis hope to push through the Phase 3 expansion onto Mount Arthur Meighen within five to 10 years. Summer sightseeing is central to the overall business plan, with the use of gondolas meant to make it easy for people of all ages to enjoy a comfortable ride onto the peaks. Can't wait!