How Gnar is Too Far? – Sunshine Village
---
Sunshine is one of many resorts that have opened tougher terrain to meet the demand of today's stronger skiers.
photos: DAN HUDSON
Our unease grew as she hiked past us on the 2,819m peak of Brewster Rock that stretches above the highest lift at Sunshine Village. Many skiers climb up here to ski Sunshine's signature tough run Delirium Dive, but this one didn't look comfortable. She struggled to click into her rental skis, while her partner dropped into the near-vertical Bre-X entrance and disappeared.
Determined, she plunged in, but as she skittered across, her shoulder bounced off a snow bulge and she began her tumble. The 40-degree chute below fell 200 vertical metres, interrupted only by a peppering of rocks. We tried not to watch, knowing it wasn't going to end well.
You could hear her falling and knew she wouldn't stop until the bottom. The only question was what condition she would be in when she got there. Miraculously, she missed all the rocks, and after 10 minutes spent collecting herself and her gear, the tenacious skier continued to the gentle slope below.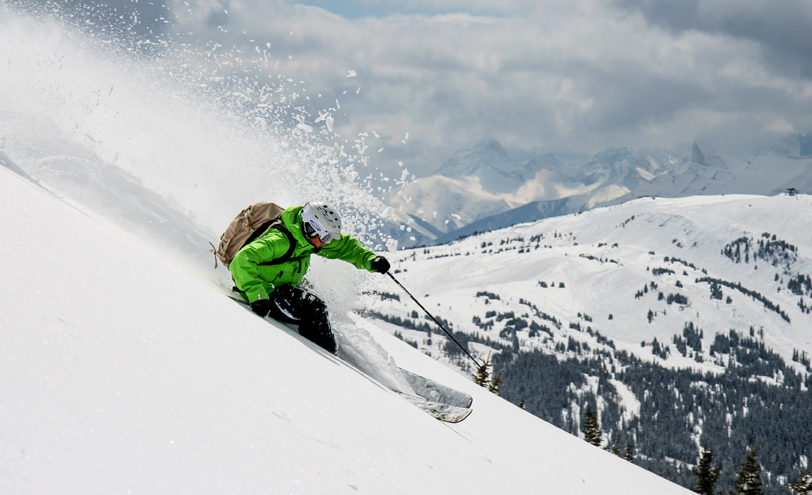 "I have wondered sometimes if the Dive is actually appropriate for the public," Kai Seifert, Sunshine's snow safety supervisor questioned later. "You have the potential to get into some really exposed, dangerous areas." Hard to argue, but Delirium isn't even the most aggressive terrain Sunshine has opened. In fact, it was only the start.
Troy Leahey was the ski patrol supervisor in 1999, and he remembers, "The timing was good, with the explosion of freeriding and shorter, wider skis. What was reasonable or skiable was changing." And so, Sunshine Village, a mountain with a reputation as a strong intermediate's hill, embarked on a mission to redefine what inbounds skiing could be.
It started with nearly 250 hectares of Delirium Dive. The easiest line down the Dive narrows and rolls more than 38 degrees before easing off. The most challenging lines have only been skied once or twice, each one with potential consequences.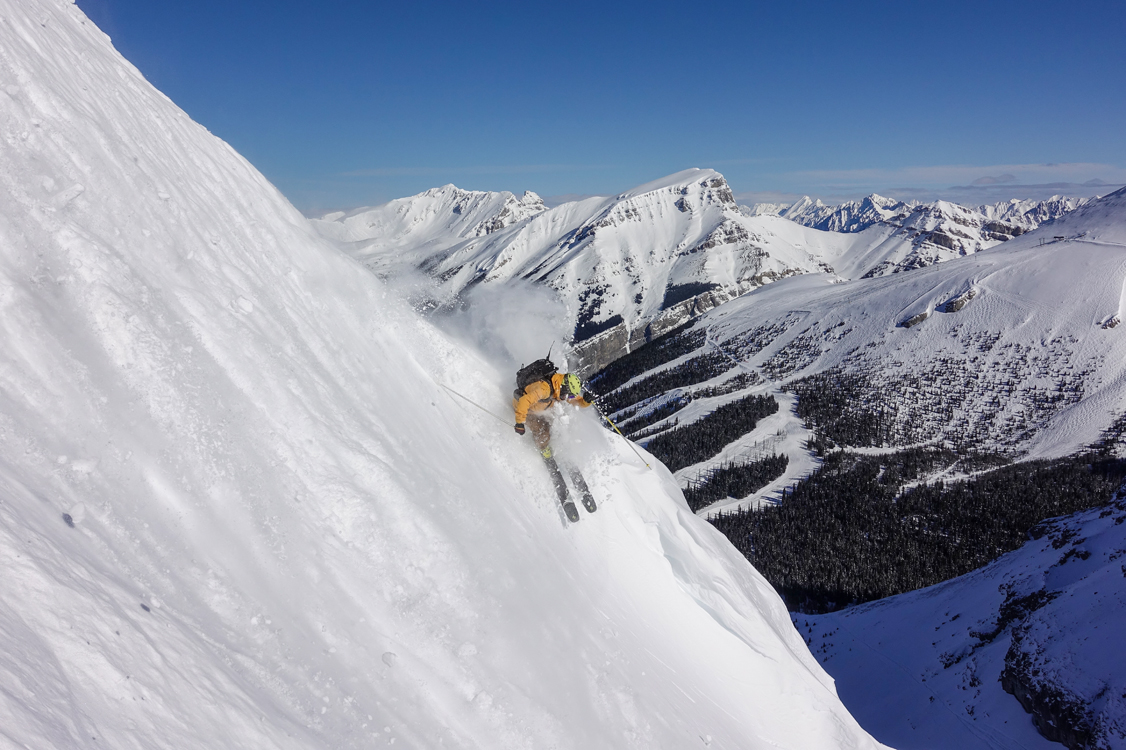 Rowan Harper, one of the driving forces behind the expansion and the snow safety supervisor at the time, coined the term "shared responsibility" to describe the approach they would take. "We'll do active avalanche control, but we're not going to mark every hazard. It's simply not practical to put rope fences and signs everywhere."
It was a success on all fronts. Capable skiers loved it, and the marketing value it offered was a boon. So, in 2004, Sunshine pushed further and opened a second Freeride Zone called the Wild West. Glades at the top and bottom of the West are enticing, but a vertical limestone cliffband, ranging from 30-60m tall, transects the entire face and is broken only by a handful of couloirs. One has a mandatory air in it. Another is only a few metres wide, and the one beside it even narrower. The fourth chute is the only run average experts would consider fun, but in the right conditions all four can be great adventures.
Of course, during those adventures, people can and do get into trouble. "When we opened it, the whole freeride thing was exploding. On one hand, you had people who wanted this kind of terrain. On the other hand, you had a lot of people…" Harper stops short of saying it, but anyone can see the risk an operation takes when it lets skiers enter terrain of this consequence.
Still, people have flocked to the Freeride Zones and in a handful of years, Sunshine Village had drastically changed its image. Naturally, ambitious eyes scanned the mountain for more. If it was a leap to open the Dive, and a further step to open the West, the next Freeride Zone, Silver City, was a base jump. (Don't get any ideas, that even more perilous sport is banned by Parks Canada.)
From above, the City starts where the world seems to end and the planar slopes of Sunshine's upper mountain abruptly terminate. From below, it appears as a poster pinned to a bedroom wall—all vertical rock and steep snow with a massive cornice standing sentinel above.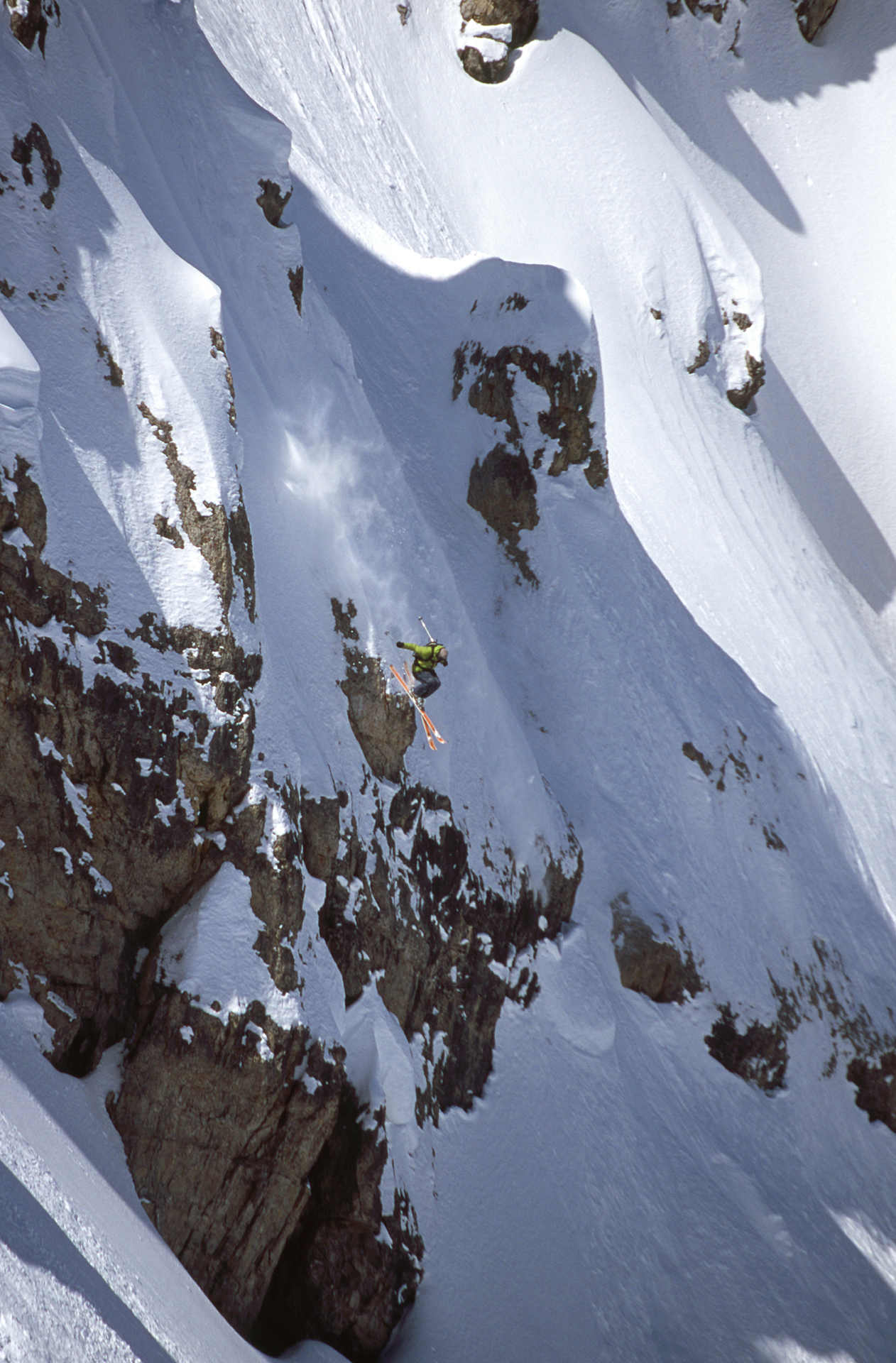 Leahey describes the mindset in 2006: "We got hold of the Dive and the West, but when we moved over to the City, those were lines you'd ski once a season and be like, yeah, I don't have to do that again. The objective hazard there was enormous." There are only two clean lines down Silver City; both demand that the skier makes steady turns above large cliffs. It was a wild zone to consider skiing or to allow people to ski.
"I have never been a fan of permanent area closures, I don't think they work. People get killed in them. The public don't adhere to them, and staff put them out of mind," Harper explains. "Silver City was never developed with the mindset that we would get 80 days a year out of it. It was going to be of limited availability. There was one year that it didn't open, and the other couple was only for a handful of days."
For the few dozen people who did ski it, the City was a shocking opportunity to truly experience extreme skiing inbounds at Sunshine. Then, in March 2006, an avalanche caused by a cornice failure engulfed a patroller as he tried to escape down the complex terrain. Staff found him quickly, and he survived, but his injuries were severe and life-altering.
Leahey says that after that accident "some saw it as a bigger risk than they wanted at work. It's hard to ignore when it happens in front of everybody like that." It did open sporadically over the next three seasons, but when Harper left Sunshine in 2010, Silver City once again became a permanent closure.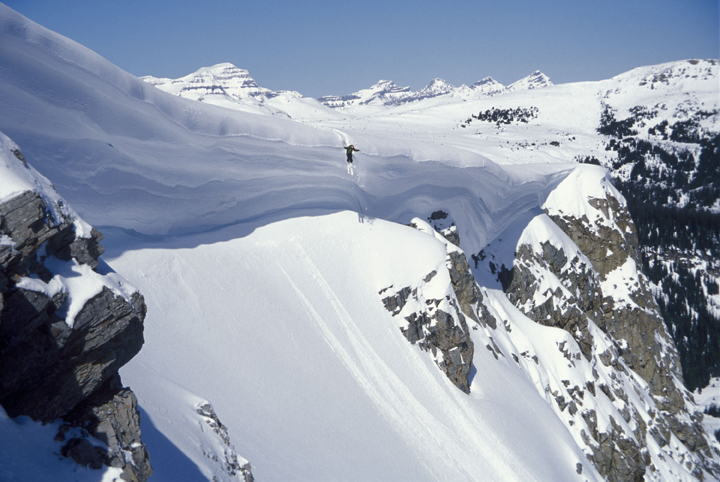 Subsequent accidents have led to sections of both the West and the Dive returning to permanent closures as the resort adopted an approach that balances the benefit of offering more terrain against the risk and effort needed to manage it. As Seifert states, "The cost/benefit for some of those outer edges just isn't there." Now the focus at Sunshine is opening the main areas quicker and more often.

A month after our visit, at 10:30 a.m. on a snowy morning in mid-May, several patrollers drop into a whiteout at the top of Delirium Dive. Sunshine is the only ski area open in Canada at this point, and it's a quiet mid-week day. But a handful of diehards want to ski the 10 cm of fresh snow hiding in the Dive. As always, one patroller will need to ski-cut the left side of Starbucks, a slope that reaches 45 degrees and terminates in a 10-20m cliff. If any risk-versus-reward equation crosses their minds, they don't mention it. Instead, they methodically do their job and keep an eye on each other as best they can in the murk.

An hour later, the skies have cleared and the Dive is open. A happy handful of skiers lay fresh tracks in spring powder. At the bottom, they high-five and look around for what's next. Luckily patrol is already working on getting the Wild West open.

Alberta, Bre-X, Delerium Dive, Silver City, Sunshine Village, Wild West