Reading Time:
< 1
minute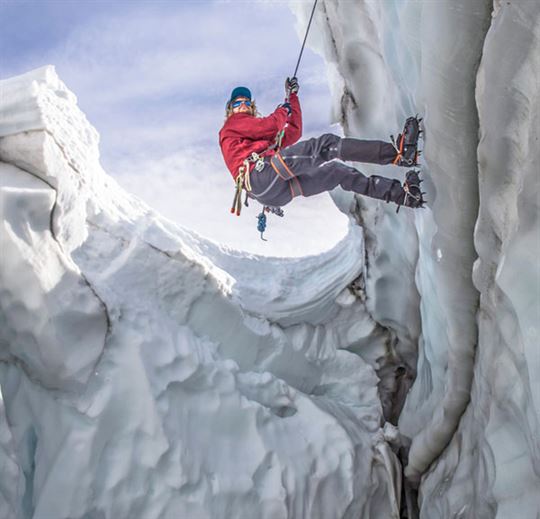 Back in September when most Canadians were trying to cram in one last trip to the lake, there was one group who'd already started thinking about mountains. Many of the guides who work at heli-ski and snowcat operations dusted off gear and made the migration to Blue River, B.C., where the Canadian Ski Guide Association (CSGA) has held a glacier travel course every September since 1994.
The course was the brainchild of Mike Wiegele and Bob Sayer, president of the CSGA. Participants spend a week camped in an alpine meadow, rolling out of their tents at first light and climbing 700 metres to the glaciers above. There they practice all the skills required to keep themselves and guests safe in high-alpine terrain. The highlight for many participants is learning rope systems in crevasses big enough to fit the Titanic. The juxtaposition between alpine sunshine and the deep blue darkness of a gaping crevasse is surreal.
Students ranged from 45-year-old, grizzled Ski Canada contributors to fresh-faced rookies just starting careers in the industry. This year, perhaps most encouraging was the number of female guides in the mix and the skill they brought to the table. It really goes to show that for most people in the business there are only two real seasons; winter and waiting for winter. Bring it on!