---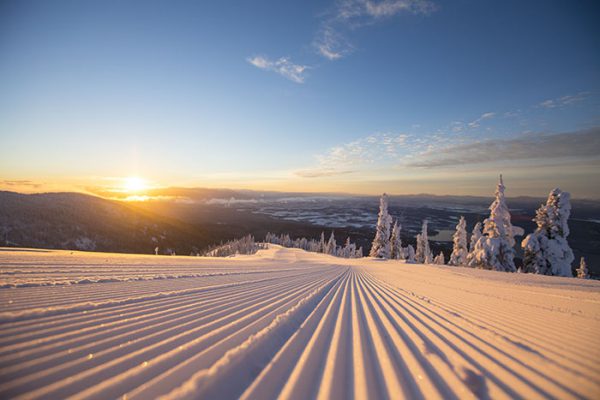 Ironically, we don't like to think of ourselves as gear geeks here at Ski Canada. We're above that. And beneath it. Objectively surveying the ski scene as conscientious observers. Looking at new gear from the perspective of the weekend warrior, airport-traveller, ski bum, parent with a growing kid to outfit and instructor whose life revolves around comfortable boots and waterproof gloves. We've been all those things.
Lifers recall fondly the glory days of the Canadian ski industry when our wintery country had its own energy-charged national industry ski show in Montreal every February showing off the best of things to come. Nowadays, Canadian ski shop buyers head to massive ski kit drool fests, either the world's biggest in Munich (ISPO) or more likely for us, the annual Outdoor Retailer Winter Market trade show in Denver. Endless aisles of next year's equipment and gadgets mingle with sexy threads, pro athletes and free-flowing beer.
When the testing begins later on, there are always a few pieces that suggest "essential." This year, for example, we were impressed by the Action Sports Anchor, a simple but genius lanyard for your phone, Eddie Bauer's Freshline bib pants with built-in knee pads and Smith's 4D Mag goggles.
And then there are all the gear conversations, always part of the job at Ski Canada on lifts and in lines, at ski shops and over beer, with friends and strangers, emails, social media and in person: What skis should I buy? What's new in helmets? Are my boots too stiff? That's where this Buyer's Guide comes in. It's our attempt to help you wade through next year's crop of new gear and show you what we think is the most important. There's a lot of cool stuff; we want you to be strategic.
In this issue you'll find the resort-focused Buyer's Guide. The guide is organized like most ski areas: more groomer-oriented stuff at the front, all-mountain in the middle, and the freeride gear toward the back. (Backcountry-oriented gear is coming next issue.) Throughout, we've mixed in ski reviews.
Mount Washington Testing
At Mount Washington, only brand-new skis were tested, leaving updated tweaks in construction and new additions to existing ski families and boots to brief mentions. If you want to read reviews on older models, check out skicanadamag.com. Also in the mix is info on some of the emerging trends in ski country and buying advice on everything from goggles to boots. All that's left to do now is turn the page, think snow and free your inner gear geek. Happy reading! Test 2020

BY RYAN STUART Technical Editor

Buyer's Guide 2020 content will post over next few weeks.

Tags: buyers guide