Reading Time:
< 1
minute
Expert or "performance" turns are not for everyone, but if your goal is to ski like the world's best (including Silver Star's Rodger Poole), start with these reference points.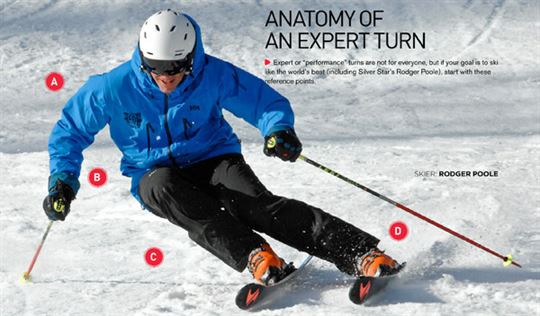 by MARTIN OLSON
A—Keep your uphill shoulder and arm up and forward instead of letting your shoulder drop and fall back.
B—Keep the uphill side of your hip up and forward (more level).
C—Lift your inside foot and leg; the foot shouldn't move forward. Think of sliding the boot up toward the knee of the downhill leg so that the stance remains narrow even if the skis are apart.
D—Roll your ski and boot over onto its edge and continue to increase the edge angle as the turn progresses.