Reading Time:
2
minutes
Have you ever suddenly found yourself bouncing around in bumps that aren't quite big enough to call moguls? The next time you're in moderate terrain making nice round turns and out of nowhere you find yourself in the speed bumps, here's what to do.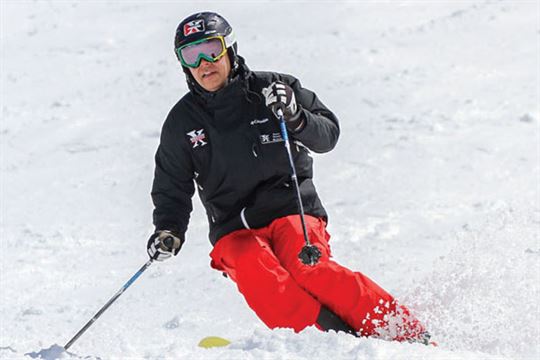 Think of it much the same as a normal turn, with the only difference being the changing terrain under your feet. Try timing the end of your turn and the beginning of the next with the terrain. Plant your pole and push your feet ahead as you approach the bump. As a result of moving the feet ahead, the joints in your lower body become stacked and this gives lift, or air. Planting your pole ensures that you stay in rhythm and keeps the upper body in check.
Things to remember:
› Not too steep.
› Not too fast.
› Not in the fall line. Always air across the fall line.
› Proper stance is essential to success; things will go horribly wrong without it.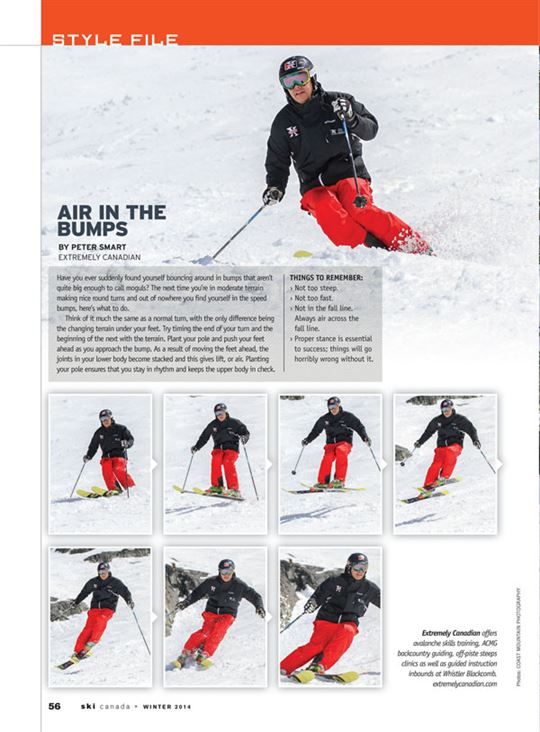 Extremely Canadian offers avalanche skills training, ACMG backcountry guiding, off-piste steeps clinics as well as guided instruction inbounds at Whistler Blackcomb. extremelycanadian.com