2023 Powder Buyer's Guide — Stay Safe
---
THE NEW RULES OF BACKCOUNTRY SAFETY
Safety standards evolve. We're glad cars have moved beyond just seat belts to air bags, automatic braking and lane departure warnings. Likewise, safety gear in the backcountry is progressing. In addition to the established four pieces—beacon, probe, shovel and the knowledge to use them—three more safety devices are gaining adherents in the back bowls.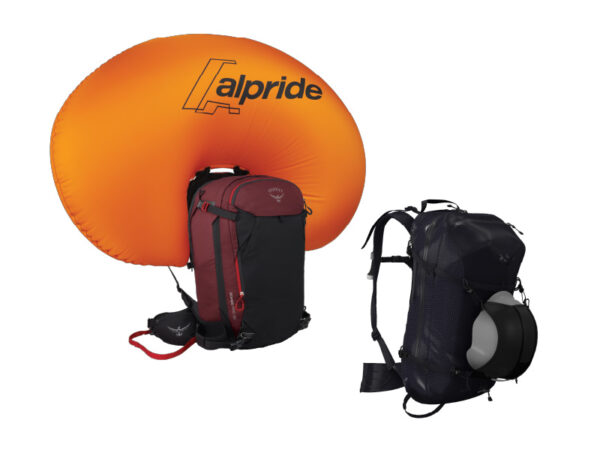 AIR BAG BACKPACK
They've been around for more than 30 years, but improvements in usability, weight and price, plus more and more evidence of their efficacy, are pushing the popularity of air bag packs. We're fans of electric air bags because they make it easier to practice pulling the ripcord, compared to the compressed air systems, which need to be refilled if used.
Two new takes on this electric system launched this fall. Osprey updated its Soelden Pro and women's Sopris Pro airbag packs with a better Alpride E2 airbag system. The E2 system has a bigger airbag, but the compressor is 40 percent smaller and the airbag is much lighter. The E2 still uses a supercapacitor, a Back-to-the-Future type of energy source that is more stable in cold conditions than batteries. $1,900; osprey.com
In addition, Ortovox and Arc'teryx teamed up on a new pack, the Micon LiTRIC pack. With a smaller lithium-ion battery than other battery systems, the brands say it is the lightest and most compact electric air bag system. It has enough of a charge to inflate the airbag at least twice on one charge and can be recharged in the field. It's one of the first air bag systems to feature a two-layer balloon, which is supple for easier packing and provides redundancy. The Micon comes in three sizes: 16, 32 and 42L. From $1,700; arcteryx.com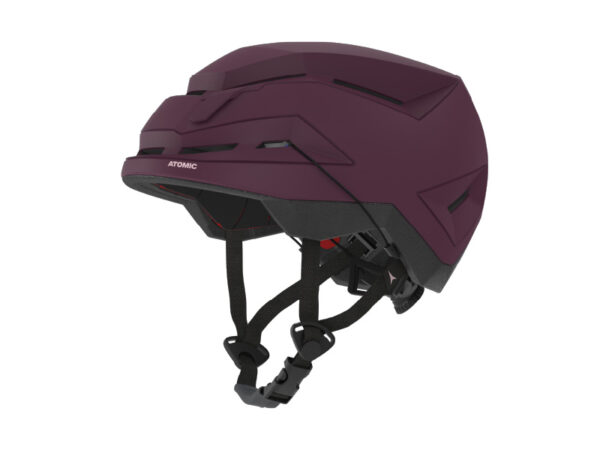 HELMET
Wearing a helmet on the way down makes as much sense outside a ski area—where you're more likely to be skiing among rocks and tight trees—as it does inside. But that's only a fraction of the argument for wearing a helmet in the backcountry. One study found 32 percent of avalanche fatalities among backcountry skiers happen during the ascent. And skiers are increasingly travelling in mountaineering terrain, where rock and ice fall is common and a helmet is de rigueur.
So you'll keep it on while climbing, the Atomic Backland UL helmet is lightweight (340g), uninsulated and well ventilated. And like a lot of the new backcountry-specific ski helmets, it is multi-sport certified, meaning it meets the safety specifications for skiing, climbing and cycling. More than most, Atomic has done a good job of blending protection and design so it doesn't look too out of place in any of those settings. $200; atomic.com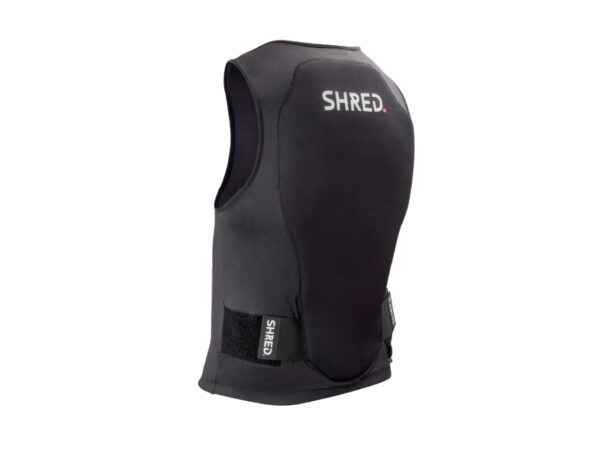 BACK PROTECTION

Racers, park rats and freeride competitors all wear back protection to help shield their spines from direct impacts. Sometimes the armour is inside the padding of a backpack, like the POC Column Vpd. Or it can ride solo, like Shred's Flexi Back Protector Vest Zip.

We tested the Flexi Back during a couple of days of casual resort skiing. Tucked into a thin, stretchy nylon vest, the shock-absorbing foam is thin and flexible. We barely noticed it over our base layer and under a backpack. It didn't restrict our skiing and only added a little insulation. Happily, we didn't truly "test" it. If we had crashed, the pliable foam would have instantly stiffened to rock solid, even at low speeds. It's a non-Newtonian material, which means the polymer chains inside are free flowing until they become entangled in response to the energy of an impact. Shred says it provides the same level of protection as motorcycle back protectors. We say it's so comfortable it's hard to argue against wearing it. $240; shredoptics.com

from Buyer's Guide 2023 – Vol 51 #2 • 2023 Powder Buyer's Guide

Tags: buyers guide