Reading Time:
< 1
minute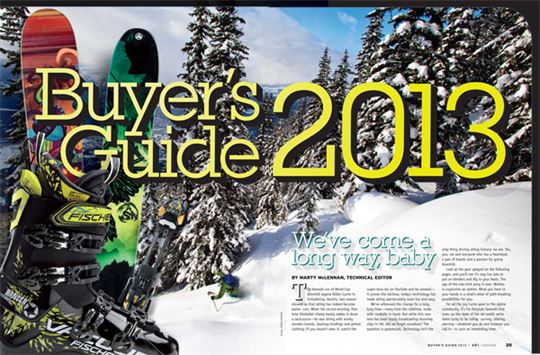 The farewell run of World Cup downhill legend Didier Cuche in Schladming, Austria, last season showed us that skiing has indeed become easier. Lots. When the record-winning, five-time Kitzbühel champ barely makes it down a racecourse—he was skiing with wonky wooden boards, beartrap bindings and period clothing (if you haven't seen it, watch the super-slow-mo on YouTube and be wowed)— it proves the obvious: today's technology has made skiing spectacularly more fun and easy.
We've witnessed the change for a long, long time—many from the sidelines, some with cowbells in hand. But while this new lens has been busily broadcasting stunning clips in HD, did we forget ourselves? The question is paramount. Technology isn't the only thing driving skiing history; we are. Yes, you, me and everyone who has a heartbeat, a pair of boards and a passion for going downhill.
Look at the gear splayed on the following pages, and you'll see it's way too late to put on blinders and dig in your heels. The age of the one-trick pony is over. Neither is voyeurism an option. What you have in your hands is a what's-what of path-breaking possibilities for you.
For all the joy Cuche gave to the alpine community, it's his fairytale farewell that sums up the state of the ski world: we're damn lucky to be riding, carving, ollieing, slarving—whatever you do and however you call it—in such an interesting time.