Reading Time:
2
minutes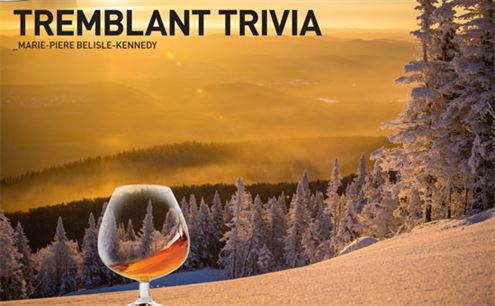 > Does the fittest ski shop owner live at Tremblant? Maxime Gagnon of Ski Max Ski Service in the old village just qualified to compete in the 2015 IronMan World Championship in Austria. "Summer, I get up and ride 100 km on my bike, run and then swim at night; during the busy ski season, I do what I can."
> The next time your buddy offers to buy a round, remember that the most expensive drink you can order at Tremblant is a Louis XIII Cognac at $275 per ounce—best enjoyed at the Q wine bar in a leather Louis XV-style chair by a crackling fire.
> The Flying Mile trail was named in honour of Tremblant founder Joe Ryan's favourite horse.
> Are you game? The buck stops here: you can enjoy the Great White North's authentic cuisine at Le Rustique, a hidden gem on the North side, which offers, among other memorable menu items, caribou osso bucco and deer tartare.
> Mother knows best: book a ski lesson at the Tremblant Snow School and your instructor may be Erik Guay's mum.
> Holiday Inn will take over the Kandahar Hotel at the base of the hill and refresh its suites. (The name Kandahar came from a famous ski race that was first held at Tremblant in 1932, before its first rope tow.)
> The design of Place St-Bernard was inspired by Square de Mégève in the French Alps.
> Proper legroom: Hotel Quintessence's penthouse presidential suites offer 1,200 square feet of pure luxury, with three wood-burning fireplaces and hot tubs, and a private rooftop patio.
> Skiing may be the universal language, however at Tremblant you can request a ski lesson in more than 10 languages—although "après ski" remains the same in all languages.
by  MARIE-PIERE BELISLE-KENNEDY in the Fall 2014 issue