---
Whether you like it old school or new school, there seems to be no lack of new investment popping up all over the village of Mont Tremblant, making it hard to keep up with the "what's new, what's hot?" every season. There may still be only one St-Hubert village location (and it's an "Express"), but there are plenty of noteworthy updates on this mountain town scene.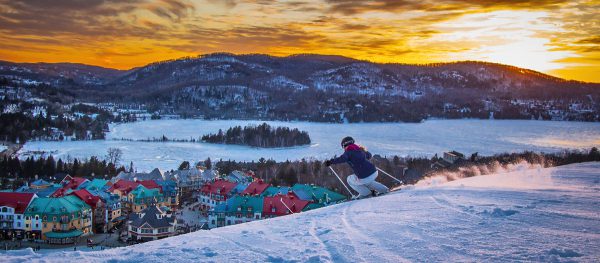 At Tremblant ski area itself, owners Alterra Mountain Co. (of the Ikon Pass family) are dropping another $16 million to increase the snowmaking capacity on Versant Soleil, as well as adding two new groomers to the fleet, additional renovations at the Grand Manitou summit lodge, a new on-mountain food truck concept, $2 million of hotel renos at the Homewood Suites by Hilton, and more.
Always a good option for the family when Mother Nature is not on your side, La Source Aqua Club is getting a refreshing $3.8-million revamp, with four more water slides, interactive games, renovated locker rooms and refurbished workout area.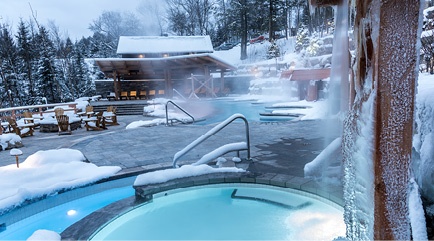 Also for families or groups, Mission Liberté is adding new virtual games, two race simulators, an educational adventure and two more activities based on the film Spider-Man. Escape games for team-building and families are also offered.
For social media pics, look no further than the new terrace of La Forge Bistro-Bar & Grill overlooking Place St-Bernard and the bottom of the Flying Mile run. The classic Tremblant hangout invested $1.5 million in upgrades such as the extended views for the live concerts off the second-storey terrace, a top-of-the-line wine cellar, and a high-tech underground kitchen.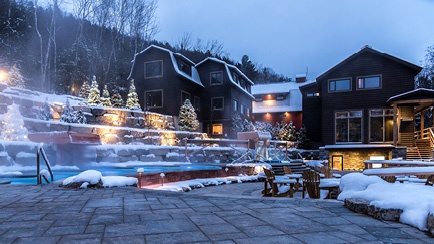 Farther away in the village and down the river, Scandinave Spa Mont-Tremblant is quietly celebrating its 20th anniversary. This spa is the HQ of other Scandinave spas (Whistler, Collingwood, Montreal, and soon Calgary). According to brand manager Bob Ellison, Le Scandinave focuses on its original mission of offering pure relaxation in the heart of nature. Certain areas have doubled in size since 2018 with major investments to accommodate more guests, and talk of adding a forest bathing aspect draws interest. Expect a digital detox of complete silence (don't even think of sneaking in your phone), wood-fired saunas, cold river dips, hot tubs and massage therapy. A fresh alternative for après-ski and a chance to rub bare elbows with a few top ambassador athletes.
Short on dough but need your adventure fix? The old village of Mont-Tremblant's youth hostel by Lake Moore has a new name and new vibe. Born-and-raised Tremblant entrepreneur Mathieu Langevin  (brother of big-air star skier Phil Langevin) renamed it Manitonga Hostel, redecorated the entire place, secured a bar licence, and added a locals' night for a true sense of community with free ping-pong, billiards, games, guitar-playing hipsters and other characters playing poker. Yes, you can book private rooms, but where else can you find a clean bunk-bed pillow for $40 a night? Best line on the website: "The Ikwe room is for women only, because men snore too much!"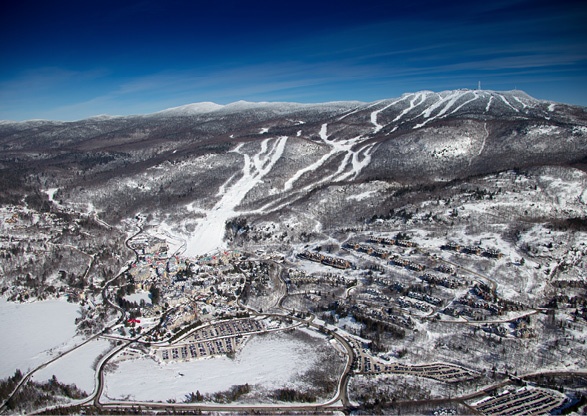 Mont-Tremblant, Québec, Tremblant