Reading Time:
3
minutes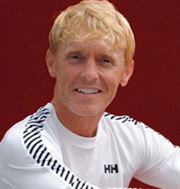 For most of Ski Canada's 40 years of publishing, the first issue of the season has always included the country's most complete Gear Guide of new ski equipment. The keeners repeatedly tell us that, long before the snow settles on most of our hills, Ski Canada's pages of facts, figures and photos as well as our take on all the claims (plus the first results of our annual ski test), get more skiers pumped for winter than any other off-slope adrenaline.
After sorting through what's real and what's hype, and traipsing around stadium-sized halls at the world's largest ski show in Munich last winter, Technical Editor Marty McLennan followed up his research with months of interviews, demos and industry dog-and-pony shows. His Herculean, yet condensed, primer of the best new gear on the shelf this autumn starts on page 34.
With so much invested in research and development in the ski industry over the decades, there have always been hits and misses. Friend and former technical editor Martin Olson shares the hits with us by starting off a nostalgic 40th anniversary year column on page 110 with some of the truly innovative advancements in ski gear. Martin tells young readers gathered around the fire and those of us old enough to remember that, from laminate skis to safety bindings and plastic boots to ski brakes, a handful of iconic brainchildren changed forever how we all take pleasure in each run.
Martin and I were reminiscing about the good old days and were in agreement that it's been a while since we've seen a true icon of ski gear show up at the shop. Perhaps 2012 is a year we'll be talking about in Ski Canada's 80th anniversary issue.
The elusive holy grail of ski boot technology, where a boot can offer enough rigidity for high-performance sport yet enough flexibility for comfort (and still hold your heel down), can be found in Ski Canada Gear Guide and advertising claims back to its first few seasons of publication. This was when Martin was shoe-horning his lanky frame into a Lake Louise Ski School "wet-look" uniform while I was pestering my dad (unsuccessfully) for a pair of Rossi ST 650s. Martin and I were musing about how Fischer got out of the starting blocks first this season with a nice lead on its "vacuum fit" technology, something that all other bootmakers aren't yet ready to offer.
Fischer has been making boots for some time, but the precision skimaker isn't my first thought when it comes to footwear on the slopes. So it was a nice surprise to learn about
its new offering. Neither Marty, Martin nor I have been able to test it out personally, but it sounds very promising—and for those who are impressed with such, it has already won design
awards.
In a nutshell, Fischer has figured out how to custom mould the hard plastic shell of your ski boot—and that's got everyone talking. Engineers and designers at Fischer have
introduced a new (patented) polymer that's both significantly lighter and more stable when heated than any other plastic used in the past.
Using your foot as a last, the boot-liner is donned and placed into the heated plastic shell. A comfortable buckle-up is followed by finding and setting an individual's correct
canting and forward lean. Fischer's 20-minute fitting process continues with a cool-pack and compression bag placed around the entire boot, then air is pumped in with enough consistent
pressure to reshape the now bubble-gum soft plastic shell around the dimensions of your foot and lower leg.
The lofty goal, which apparently has been reached, is: no air gaps between your plastic shell and you. Indeed, the shell need only be two to 20mm from your foot and liner to shrink, expand and mould around you. Fat ankles? Skinny ankles? High instep? Fischer says no problem. And as feet change with time, the shell can be remoulded at least five times.
Given the necessary infrastructure, only eight shops will be offering the technology this season in Canada with a restricted number of models and sizes. More shops and
models are to come in 2012-13—and no doubt competitors. ❄