Reading Time:
2
minutes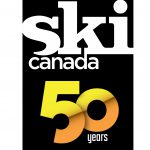 Do you have a story to tell? Ski Canada's small editorial staff means most of our material comes from freelance writers from across Canada and well beyond. If you're interested in pitching us an idea or two, please read on.
Now in its 50th year, Ski Canada is a cyclical publication with four issues per publishing season: the Fall Annual Buyer's Guide, Fall, December and Winter. Most stories are pitched and assigned in the late autumn and early winter so they can be researched and photographed over the ski season and filed in the spring. If pitched off-season, i.e. spring, summer or early fall, typically, only small, single-issue stories can make it into our Short Turns department.
Other things to consider:
Editors don't want to read office emails 24/7 so to help avoid losing your message in the barrage, send it during business hours, Toronto time. Write "QUERY" in the subject line.
Keep your message short; point form works fine with us if it helps.
Include some clips of or links to your previously published material.
When it comes to anecdotal travel writing, almost everyone wants to write about heli- and cat-skiing, the backcountry and adventures abroad, while far fewer writers pitch unique resort-based ideas where the majority of skiers are found. Yes, we publish powdery adventure travel stories from B.C. and around the globe, both for our feather-in-the-cap travellers as well as pure entertainment value, but the competition among writers is much fiercer for these stories than simply what's going on at big and small ski areas right here at home.
Make the sale of your story easier by always having supporting photography in the back of your mind. Although we work with the top ski photographers from around the world, Ski Canada has no specific photo editor, so make it easier on the editors and art director right from the start by providing excellent photography or point us in the right direction to find it.
The vast majority of our readers are high-income males of all ages who are big travellers and, on average, ski far more than the ordinary Canadian skier. On weekends and weeks away they're cruising groomers and negotiating double diamonds, as well as on AT kit in the backcountry. So ask yourself: "Will they be interested in my idea?"
Beyond travel, our gear and instruction tips stories are written mostly in-house, but there are plenty of other stories to share with skiers: profiles, competition and events, humour, nostalgia… No idea is too quirky or edgy for Ski Canada.
Looking forward to reading your ideas,
Iain MacMillan
Editor, Ski Canada
416 428 3455