Reading Time:
2
minutes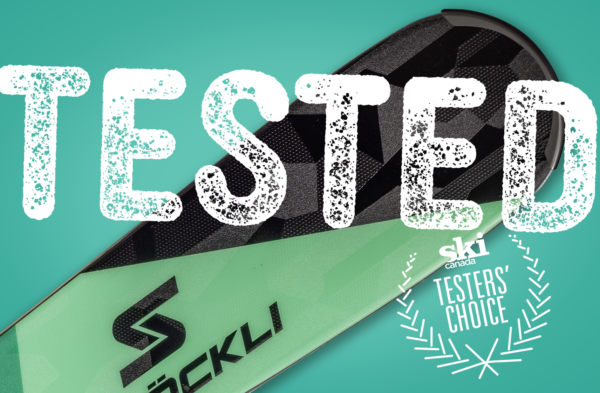 Lengths:
163, 168, 173, 178, 183
Dimensions:
124-80-112 @ 173
Radius:
15m @ 173
Best for:
Skiing fast and taking chances, mostly on groomed runs.
Compare with:
Head Shape e-V10, Völkl Deacon, K2 Disruption

Get ready for fun. We tried both the Montero AX and the slightly wider and bigger-turning AR on our first test day. Both were silky smooth bombers that put smiles on faces. Picking a favourite depended on the skier. The more powerful and technical skiers chose the AR, while everyone else preferred the more approachable AX. For instance, lightweight Sean Kerrigan said of the AR: "A true GS carver. Hard to control at slower speeds. It keeps you on your toes." He also said the AX was "a super fun GS ski. Excellent edge-to-edge power transition." It shares an identical design and construction: a lightweight wood core, Titinal sheet, full sidewall, tip and tail rocker. Stöckli says the differences in performance come down to the added girth, which adds up to more material in the ski and so, more ski to work. Either way you'll be carving trenches. But if you want to go faster and faster, like to work, or want a little more width underfoot for versatility, pick the AR. If you want to ski it all day or need a firm-snow ski, the AX is the more forgiving of the two. It was the favourite carving ski among our testers.
---

---