Reading Time:
< 1
minute
Five things to think about if you're heading to the backcountry.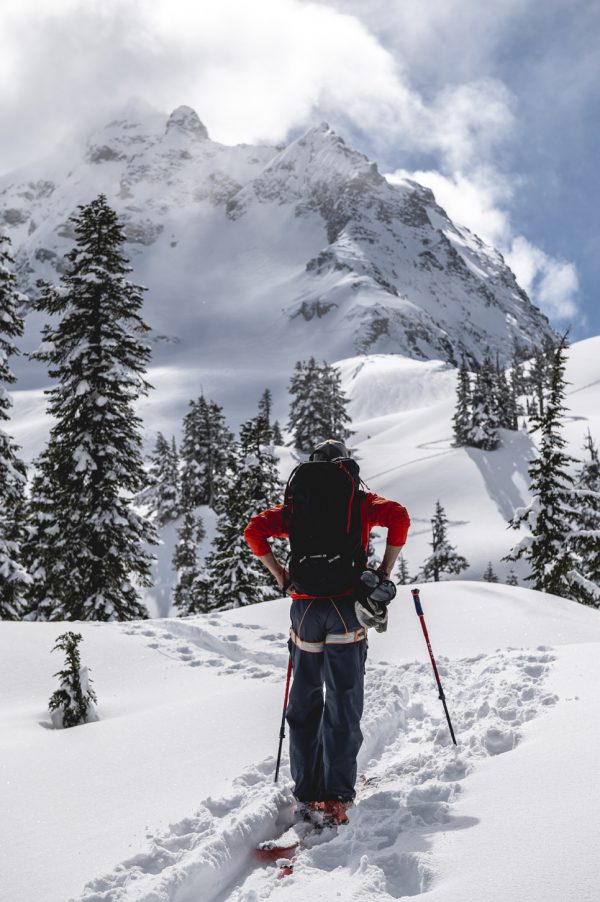 1. Plan local, plan modest: Don't underestimate the time it takes to move, manage your gear and comfort, and make decisions about your day. Keep your goals achievable; you'll have more fun and be safer.
2. Pack light, pack right: Don't take stuff you don't need, and make sure your emergency gear isn't buried way down at the bottom of your pack.
3. Get good at skiing: The better you are at skiing, the more fun you'll have. Ski well enough that you know you can handle terrain way beyond the scope of your plans, in any snow conditions.
4. Ski low-angle trees: Learn to recognize avalanche terrain so you can avoid it. Consolidate your abilities in the relatively easily managed environment of low-angle, treed slopes. Check the avalanche forecast and go out when and where risk is identified by experts as being low.
 5. Buff up your skills: Learn to navigate with a GPS, but also with a map and compass. (The battery in your compass will never run flat.) Take a first-aid course and stay current. Read Kevin Hjertaas' avalanche course calendar that starts in Fall 2021 issue and head back to school.