---
Surfers are lucky. They get their own genre of music. No shortage of tunes for the car while chasing an endless summer.
Skiers? We have but one album. And what an album! Bob Gibson straightlined it with this 1959 folk pressing. These 11 mostly jaunty songs stay on target, warning skiers what will happen if they don't bend their knees, castigating barroom blowhards, reflecting on the beauty of snow-shrouded mountaintops and praising patrollers.
It's not as earnest as the album cover makes it look, but every bit as ski-centric. Bob's no Bono, so it doesn't come pre-loaded on your phone, but you can get the soundtrack for your next skiing road trip at itunes.apple.com/album/id411827816.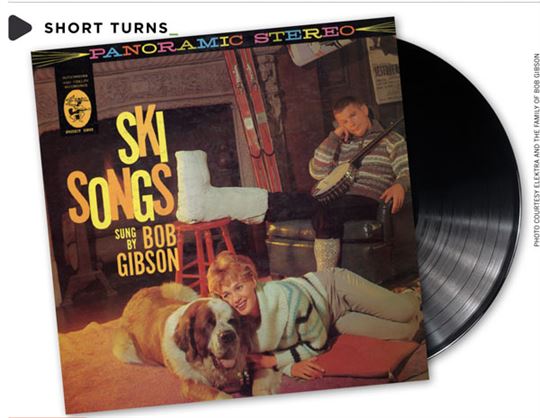 Road trips aren't possible without a good sound track. Depending on the year you were born, here's our starting list of favourites through the decades for your iPod or cassette player.
1950s
Not Fade Away
Buddy Holly
Great Balls of Fire
Jerry Lee Lewis
Shout
The Isley Brothers
Who Do You Love
Bo Diddley
Folsom Prison Blues
Johnny Cash
1960s
Like a Rolling Stone
Bob Dylan
Night Train
James Brown
River Deep Mountain High
Ike and Tina Turner
Drive My Car
The Beatles
All Along the Watchtower
Jimi Hendrix
1970s
American Woman
Guess Who
Can't You Hear Me Knocking?
The Rolling Stones
Going Down the Road Feeling Bad
Grateful Dead
Hotel California
Eagles
Born to Run
Bruce Springsteen
1980s
I Love Rock and Roll
Joan Jett and the Blackhearts
Sunday, Bloody Sunday
U2
Train in Vain
The Clash
Summer of '69
Bryan Adams
Another One Bites the Dust
Queen
1990s
Alive
Pearl Jam
Today
Smashing Pumpkins
Under the Bridge
Red Hot Chili Peppers
I'm Gonna Be (500 Miles)
The Proclaimers
No Rain
Blind Melon
2000 and beyond
You tell us, mac@skicanadamag.com
---
Tags: Bob Gibson, road trip, ski road trip, ski songs