RYAN REPORT – Video: Trailer season
---
September is a transition month. From holidays to back to school. Summer to fall. Hot nights to cool evenings. With the transition comes the first thoughts of snow and skiing. To fuel those day dreams comes the first of the year's ski movie trailers.
Like the early crop of fruit, the first teasers are a taste of the bounty to come. After digesting these two I'm preparing for a feast.
The film: The Shadow Campaign Volume IV
From: DPS Cinematic and Outdoor Research
What: A four part series of short films
Dropping: Fall 2017
Expect: Powder, culture, powder, touring, powder and horses in Japan, Alaska, Kyrgyzstan. This is the fourth year of the short films from Utah based DPS Skis. Based on year's passed this will be another artistic journey that goes beyond powder porn, to pulling the beauty out of the search for untracked turns.
Link: https://player.vimeo.com/video/227800117?autoplay=1&loop=1
The film: This is Home
From: The Faction Collective
What: A feature length film
Dropping: Fall 2017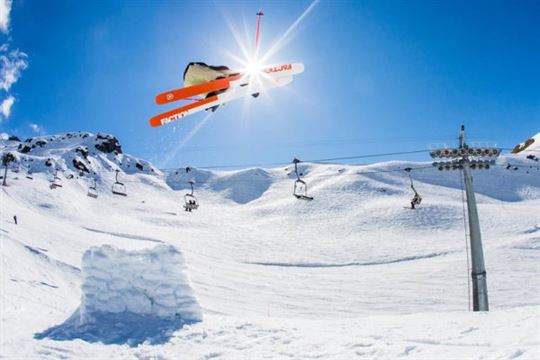 Expect: What makes a skier? Is it a place where they learned to ski or is it their own vision? That's the question at the heart of this film. To find out a film crew follows skiers from from Faction Collective to the places they learned to ski all around the world. Mixing urban jibbing with big mountain lines, huge consequence airs and travel from the wilds of Montana to the Czech Republic and everywhere in between, it's as diverse as the skis Faction makes.

Link: https://www.youtube.com/watch?v=FtCbBnVbj_k

RYAN REPORT is a frequent web post by Ski Canada magazine's technical editor, Ryan Stuart.

Tags: DPS, Ryan Report, ski movies, The Faction Collective, videos