Reading Time:
2
minutes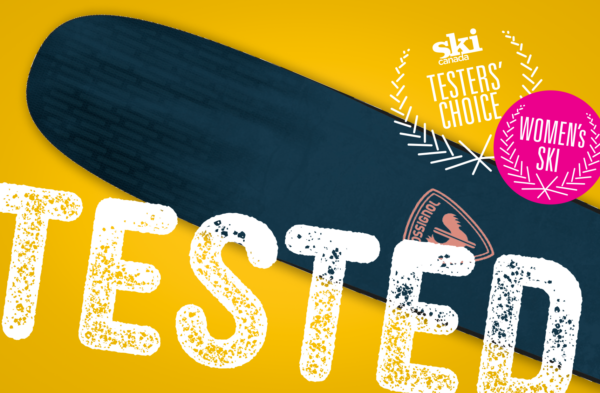 Lengths:
154, 162, 170
Dimensions:
127-94-117 @ 170
Radius:
16m @ 170
Best for:
A wide range of skiers, especially those with an upright stance.
Compare with:
Elan Ripstick 94W Black Edition, Atomic Maven 93C, Blizzard Black Pearl 97

We knew we'd found a winner when the testers took the time to come up with memorable lines. "Carved like a Henckels knife slicing through a sous vide steak," Donna Cloutier said between bites. "Smooth as butter, on and off groomers," purred Debbi Stayner. Its friendly nature comes from a design full of smart combinations that don't end up being compromises. It's lightweight but has a full sidewall. Composite fibres add torsional rigidity for powerful carving but the sidecut and rocker encourage quick turns, easy smearing and a playful feel. All that makes the Rallybird more approachable for average skiers than the Faction Dancer, Fischer Ranger or Blizzard Black Pearl. All of those skis have metal, while the Rallybird does not. The lighter build didn't bother even the most technical of testers. "I'm a plus-size, higher-end skier," wrote Charlotte Fletcher. "I really felt I could put my weight and power into them. It rides like a carving ski." And the final, non-compromise: it's eco-friendly—sustainable wood, recycled materials, reduced carbon footprint production—without a price penalty.
---

---